AEW All In Has Sold 70,000 Tickets For $9 Million Gate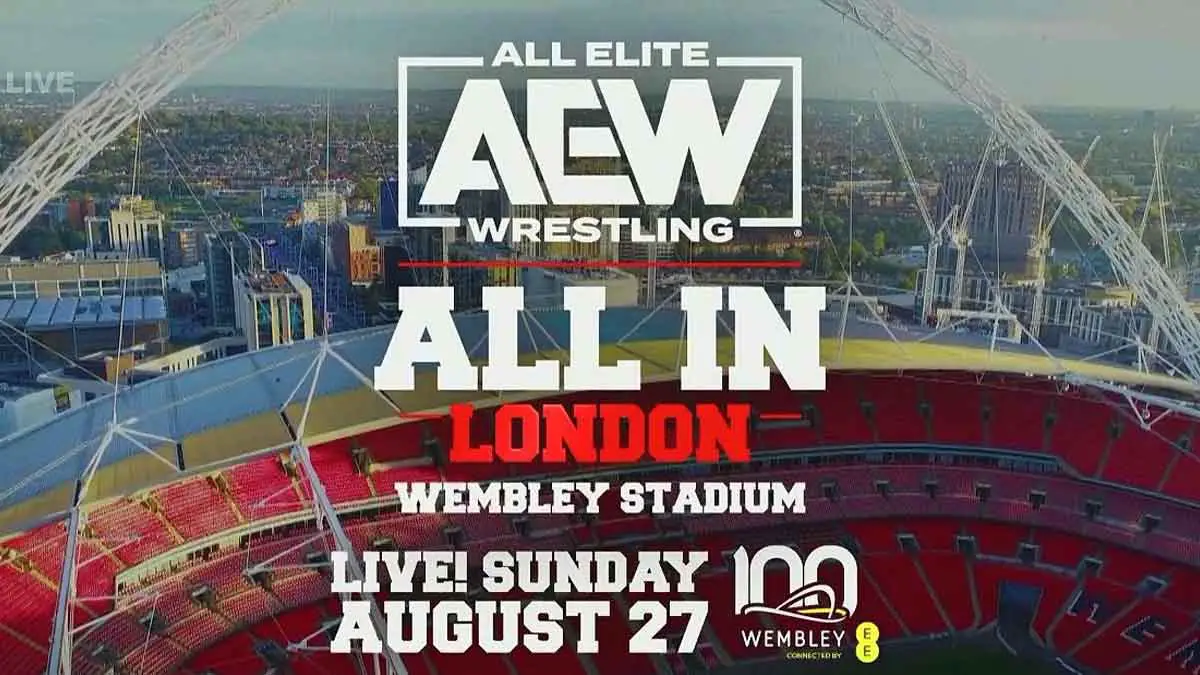 AEW President Toni Khan has provided an official update on AEW All In 2023 ticket sales and gate amount.
During AEW Double or Nothing post-show scrum in May, Khan informed that All In had crossed 65,000 tickets in sales and $8 million in gate amount, breaking the record for the highest gate for a pro-wrestling event in UK. But, the numbers did not stop there.
During The Green Zone talk show, Toni Khan has updated that 70,000 tickets have been sold for All In which have garnered $9 million in gate. He also informed that more seats are going to open.
AEW All In
Sun, 27 Aug 2023, 18:00 Sun, 27 Aug 2023
Wembley Stadium, London

Available Tickets => 12,937
Current Setup => 87,825
Tickets Distributed => 74,888

The upper decks have opened up in full. More holds in the 100 levels have also been released.

Resale => 1,101
VIP =>… pic.twitter.com/VoDWDhTi7N

— WrestleTix (@WrestleTix) July 4, 2023
WrestlerTix has also reported that the AEW All-In In has a total of 87,825 seats opened at this point in Wembley Stadium. WrestleTix's report on July 4 mentioned that 74,888 tickets were sold with around 1000 tickets in resale.
Wrestlenomics also reported on Sunday that All In would likely be among the top 10 most-attended pro wrestling events since 1960, and will surpass attendance for most WrestleMania events. WWF SummerSlam 1992 event was attended by 80,355 people as per official figures. Will All In be able to surpass that figures?
AEW All In is set to take place on August 27, 2023, at Wembley Stadium in London, UK. AEW hasn't announced any matches for this event, but the promotion will likely begin the build-up for AEW All In in the upcoming weeks.