Report: AEW All In 2023 to Air On Bleacher Report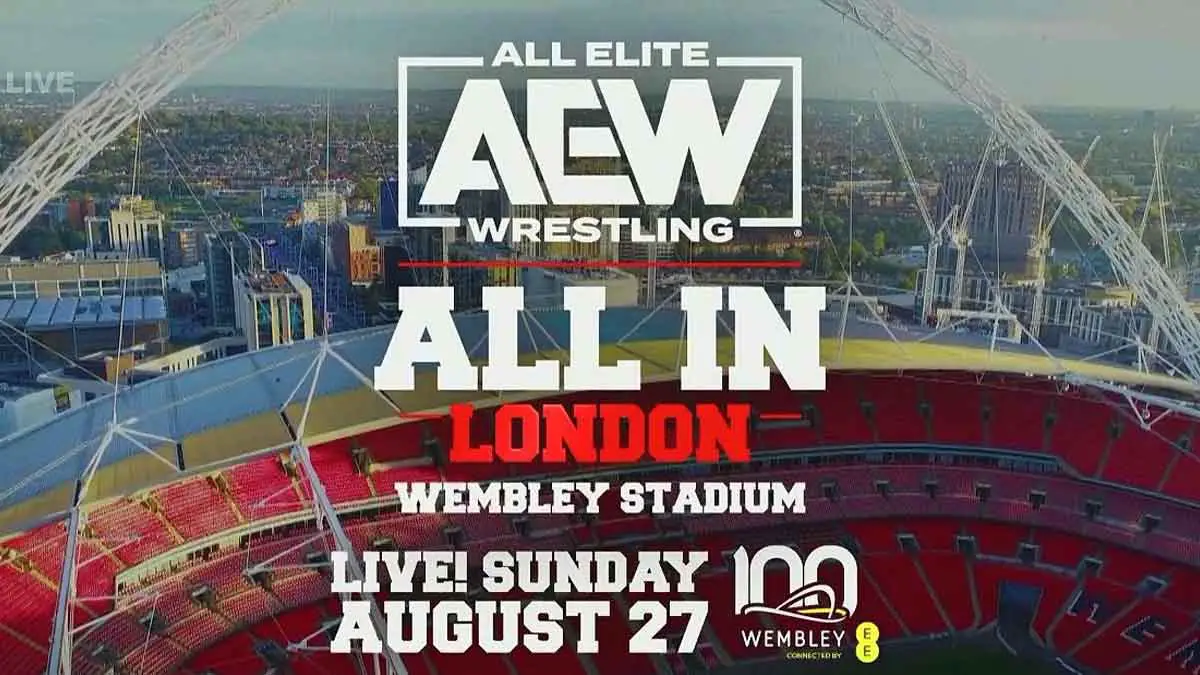 While AEW All In 2023 was announced back in April, AEW still seems to be figuring out the telecast platform.
As per Andrew Zarian on the latest Mat Men podcast, All In 2023 event will likely air via Bleacher Report streaming on August 27. Zarian also mentioned that there is a potential for availability of a bundle package for All In and All Out events.
AEW All Out 2023 event is set to air on September 3, just a week after All In event. With the events scheduled for consecutive weekends, a cheaper bundle for both events can be a real possibility. However, there hasn't been an official mention from AEW regarding such a bundle package.
AEW's PPV events air via Bleacher Report PPV and traditional PPV in US. Fite TV, DAZN, and ESPN air the event in different countries in the International market. However, the situation around All In is complicated due to All Out following it up shortly as a PPV just a week later.
There have been rumors from the start that All In might end up streaming on MAX streaming free for subscribers. However, that was never confirmed. AEW is under discussion with Warner Bros Discovery for a new TV Rights deal
The AEW All In event is the first edition of the series for AEW. The event will also mark AEW's debut in the United Kingdom as it airs from Wembley Stadium in London. The event is already breaking record as it has already crossed $9 million in tickets sales.
With over 75,000 tickets already sold, it is also expected to be the highest-attended pro wrestling event in history. SummerSlam 1992 at the same venue currently holds the record with 80,325 attendance.