Adam Cole Breaks Balor's Record, Becomes Longest Reigning NXT Champion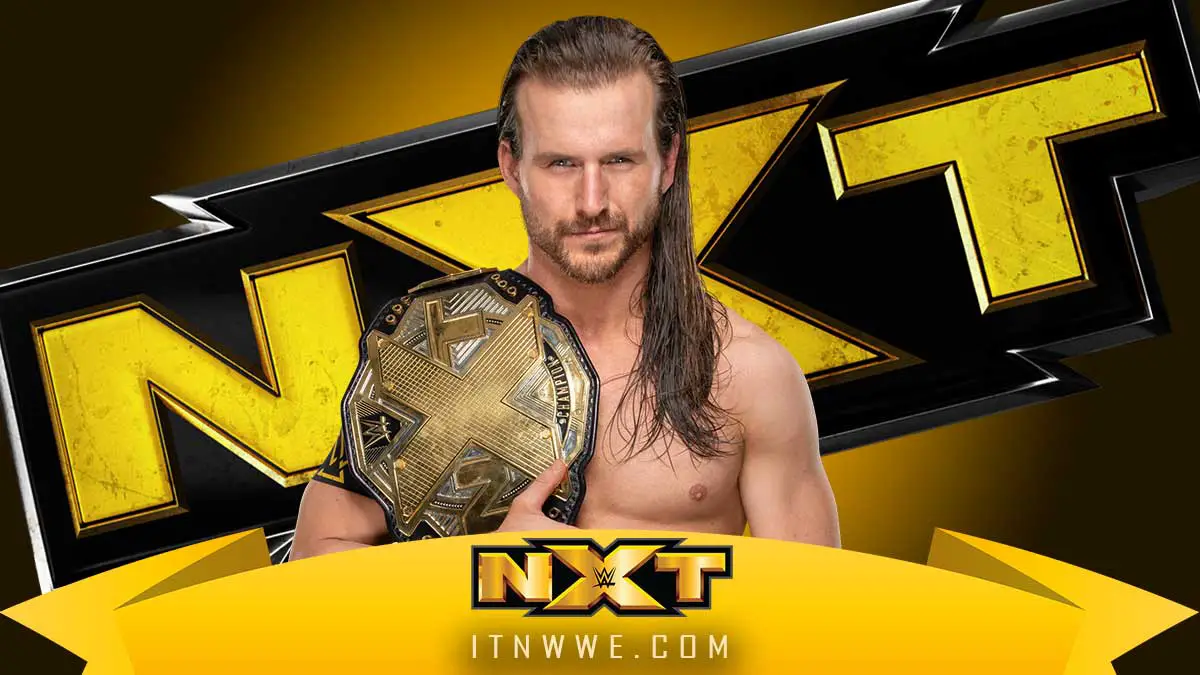 Adam Cole has become the longest-reigning NXT Champion as he surpassed Finn Balor's record of 292 days of holding the NXT's premiere title.
The Leader of Undisputed ERA won the championship from Johnny Gargano at NXT TakeOver: XXV in Bridgeport, CT on 1 June 2019. That match was the second one in the series of 3 matches that took place between them at subsequent TakeOver shows.
Cole took to Twitter after crossing Finn Balor's title reign, saying how much the NXT Championship means to him.
Cole's first title defense, that aired on TV, came at NXT TakeOver: Toronto 2019 against Gargano in a 2 out of 3 falls match. Next, he defended the title against Jordan Myles, winner of NXT Breakout Tournament, in August.
His more high profile title defense include matches against Matt Riddle(on NXT's full debut on USA Network), Daniel Bryan(on SmackDown), Seth Rollins(on RAW), Pete Dunne(Survivor Series 2019), Finn Balor(NXT 18 Dec) and Tommaso Ciampa(NXT TakeOver: Portland). Below is the complete list of Adam Cole's title defenses.
Adam Cole's NXT Championship Defense(On TV)
Johnny Gargano at NXT TakeOver: Toronto Aug 10, 2019
Jordan Myles at NXT TV Taping Aug 15, 2019
Matt Riddle at NXT TV Taping Oct 2, 2019
Daniel Bryan at Friday Night SmackDown Nov 1, 2019
Seth Rollins at Monday Night Raw Nov 4, 2019
Pete Dunne at Survivor Series 2019 Nov 24, 2019
Finn Bálor at NXT TV Dec 18, 2019
Tommaso Ciampa at NXT TakeOver: Portland Feb 16, 2019
The overall list of Adam Cole's NXT Championship matches.
Keith Lee at NXT Largo Show June 6, 2019
Matt Riddle at NXT San Antonio Show June 20, 2019
Keith Lee at NXT Houston Show June 21, 2019
Keith Lee at NXT Dallas Show June 22, 2019
Jordan Myles at NXT Dade City Show June 27, 2019
Keith Lee at NXT Winter Haven Show July 11, 2019
KUSHIDA at NXT Tampa Show July 19, 2019
Matt Riddle at NXT Charleston Show July 25, 2019
Matt Riddle at NXT Columbia Show July 26, 2019
Matt Riddle at NXT Concord Show July 28, 2019
Johnny Gargano at NXT TakeOver: Toronto Aug 10, 2019
Jordan Myles at NXT TV Taping Aug 15, 2019
Bronson Reed at NXT Tampa Show Aug 24, 2019
Matt Riddle at NXT TV Taping Oct 2, 2019
Daniel Bryan at Friday Night SmackDown Nov 1, 2019
Seth Rollins at Monday Night Raw Nov 4, 2019
Pete Dunne at Survivor Series 2019 Nov 24, 2019
Finn Bálor at NXT TV Taping Dec 18, 2019
Tommaso Ciampa at NXT TakeOver: Portland Feb 16, 2019
Tommaso Ciampa at NXT Milwaukee Show Feb 21, 2019
Dio Maddin at NXT Detroit Show Mar 7, 2019