5 Expected Entrants(Returns) for Women's Royal Rumble 2022 Match
WWE Royal Rumble is just around the corner and, as it has been a norm every year, the fans have begun to speculate on who could return at the upcoming Women's Royal Rumble match.
WWE has already announced 19 out of the 30 participants for this match. These entrants include many names which would have been surprising returns if not announced prior. These names include WWE Hall of Famers Lita, the Bella Twins, IMPACT Knockouts Champion Mickie James, and Summer Rae and Kelly Kelly.
However, there remains a possibility of many surprise returns in the remaining 11 participants. Below is the list of the 5 returns that women which we can expect to enter the women's Royal Rumble match at Royal Rumble 2022 event. 
1. Sasha Banks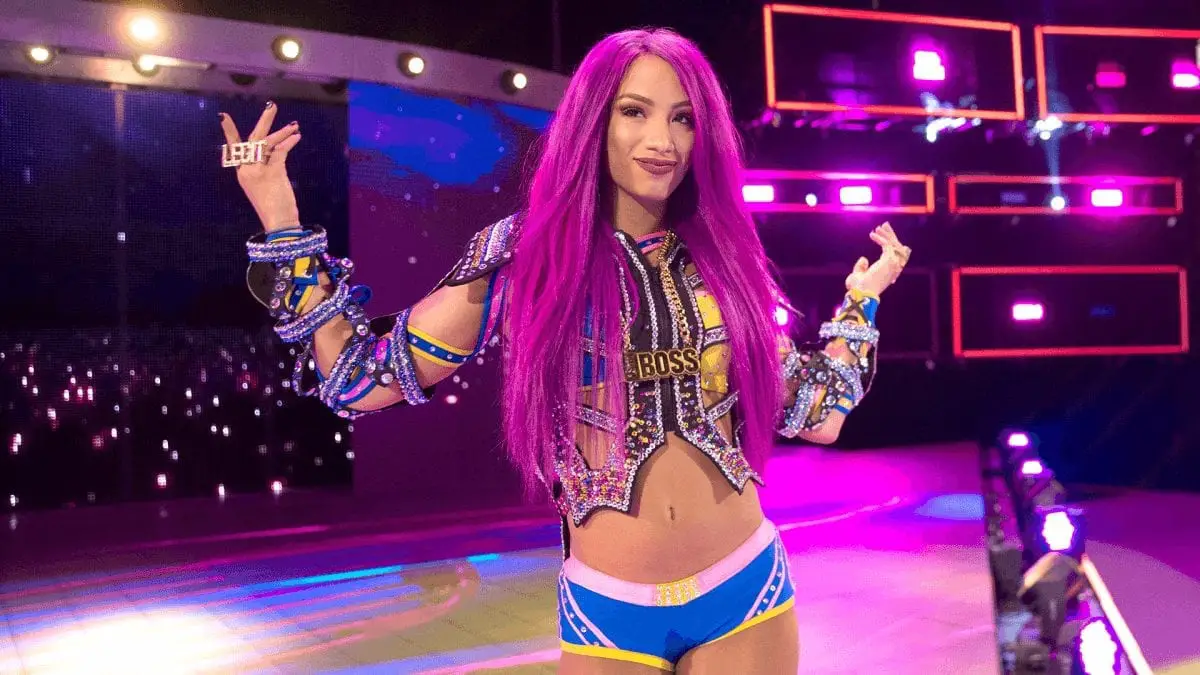 Sasha Banks recently got injured at a WWE live event on January 2, 2022. WWE has announced that she could be out of action for the next 4-6 weeks. The impact for Sasha's injury was so much that WWE had to scrap whatever plans they had for SmackDown Women's Champion Charlotte Flair and put her in the Royal Rumble match.
However, this injury can turn out to be misdirection for her to make a surprise return at the event. There are high chances that 4 to 6 weeks' time off could only be 4 weeks actually and we might hear "Sky's the Limit" in the Women's Royal Rumble match. 
2. Bayley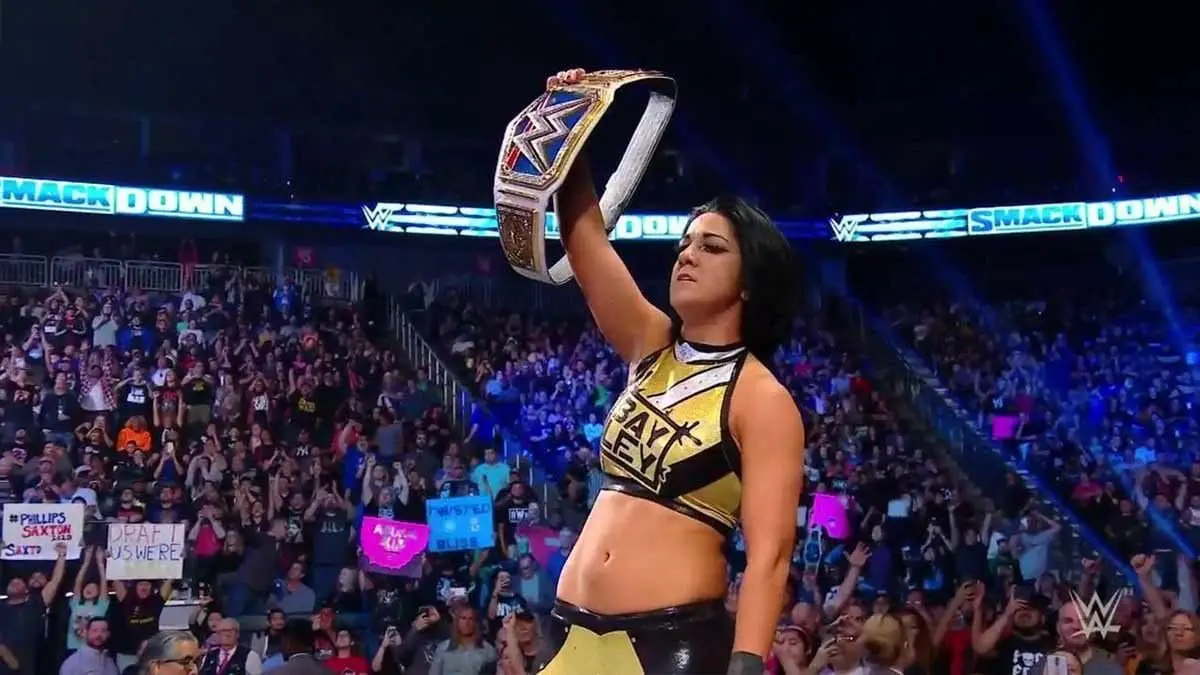 Bayley is currently out of action from July 2021 when she suffered a torn ACL injury. At the time, WWE announced that Bayley will be out for 9 months. Typically a torn ACL injury takes anywhere from six to nine months to recover. And with Bayley being such a professional, it might not be far-fetched to expect a quick recovery for her. John Cena returned in three months after suffering a torn pectoral muscle, which also takes more than six months to recover.
Bayley is currently the favorite for bookmakers to not only return at the women's Royal Rumble match but also win the whole damn thing. Bayley also trolled a fan when she asked to return at Royal Rumble. In her quirky way, Bayley replied, "Want want want that's all you guys ever say!!!!!!! What about what I want?!???"
3. Mandy Rose
Reigning NXT Women's Champion Mandy Rose is not announced for Royal Rumble as of yet. But, it will not be far-fetched to expect Rose to return to the main roster in near future. And that journey could start with the women's Royal Rumble match this year indeed.
By returning to NXT and turning heel, Rose managed to leave her dull babyface run behind her and is ready for a run as a heel once again. With her in-ring work also getting far better, we can definitely expect bigger things for Rose in her second run in the main roster.
4. Ronda Rousey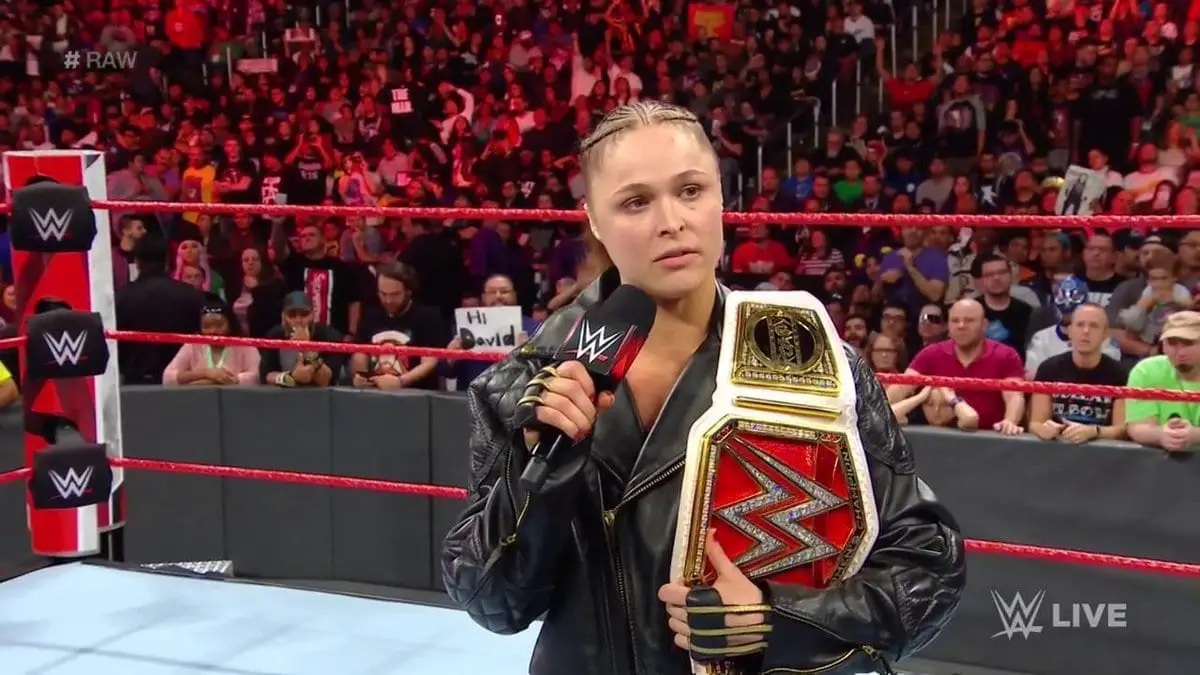 Ronda Rousey last appeared in WWE at WrestleMania 35 main event. Ever since former UFC and WWE Raw Women's champion's name is added to almost every list of surprise returns. Despite being away from combat sports for almost three years now, Ronda still remains a big name from a marketing perspective. When she went on a hiatus, Ronda expressed that she wanted to start a family. That thing might also be out of the way after the birth of a baby daughter.
Recently, Becky Lynch wondered whether Ronda Rousey is chomping to return and have a match against her at WrestleMania. And definitely, the return of Ronda would not only bring in some star power on the road to WrestleMania, but her rivalry with Becky Lynch would be a contender for another main event at WrestleMania.
5: Tessa Blanchard
Tessa Blanchard is one of the best in-ring workers of the current generation. IMPACT Wrestling had so much faith in her, that she won their World title(men's world title) at Hard to Kill 2020. But controversies and racism allegations have derailed her career ever since that day.
Blanchard remains inactive since September 2020 and is currently not contracted to any promotion. She has also worked with WWE previously during the Mae Young Classic tournament in 2017. However, the possibility of her return at Royal Rumble would be more of a question of whether WWE is ready to deal with all the controversies around her. Blanchard is termed as "Nuclear" before and neither WWE nor AEW want to work with her.