WarGames Advantage, SmackDown World Cup Semifinals Set for November 25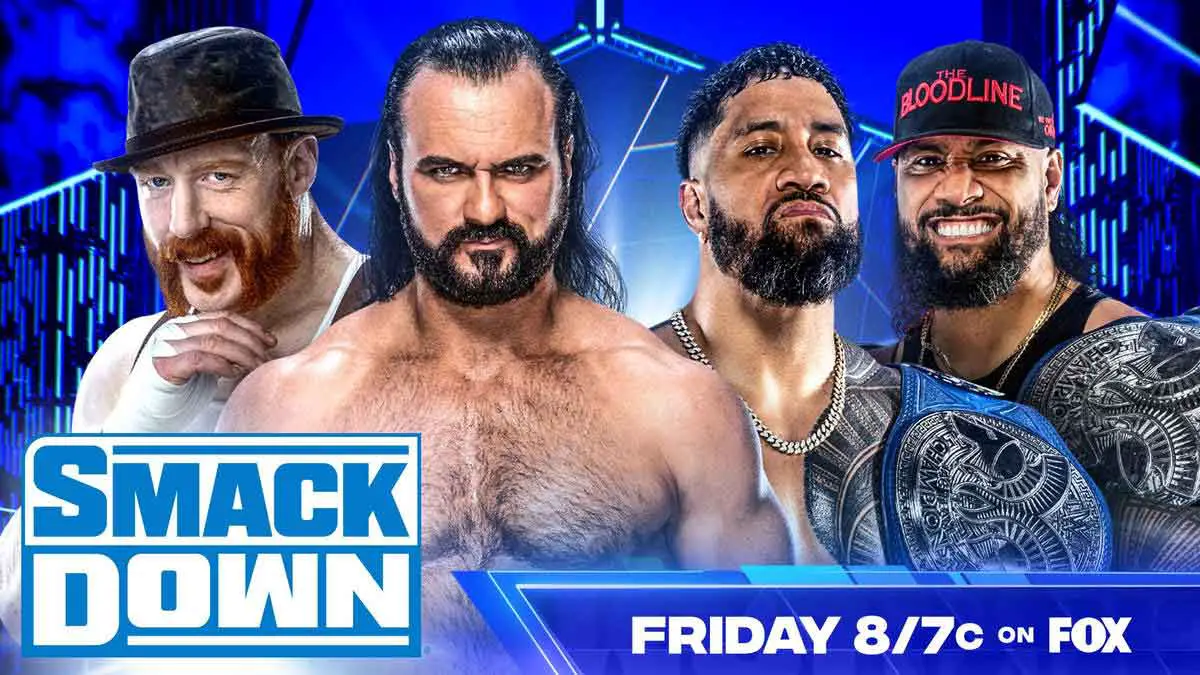 WWE announced two Tag Team matches for the Survivor Series go-home edition of SmackDown on FOX on November 25, 2022, along with SmackDown World Cup matches.
The Men's War Games bout will Undisputed WWE Universal Champion Roman Reigns' Bloodline against Kevin Owens, Sheamus, McIntyre, Ridge Holland, and Butch.
WWE's Undisputed Tag team champions Usos will represent The Bloodline War Games Advantage match. They will face Sheamus and Drew Mclntyre from the opposite team which will also include Ridge Holland, Butch and Kevin Owens.
Ronda Rousey, SmackDown Women's Champion, and Shayna Baszler vs Shotzi and Raquel Rodriguez tag team match is also announced for SmackDown on November 25, 2022. As their battle for Survivor Series battle is closing in, Rousey and #1 contender Shotzi has been on each other's nerves lately. 
On November 18th SmackDown, when Rousey was making Shotzi's battle difficult with Baszler, Rodriguez came to her aid and created a distraction for Baszler, leading to Shotzi taking advantage with a roll-up pin to win the match. 
Apart from this, SmackDown World Cup Semifinals will also be held next week. Santos Escobar and Butch will go against each other, while Ricochet and Braun Strowman will fight for a place in SmackDown World Cup Finals.
The next Friday's SmackDown line up, from Providence, Rhode Island's Amica Mutual Pavilion is shown below:
Santos Escobar vs Butch – SmackDown World Cup Semifinal
Ricochet vs Braun Strowman – SmackDown World Cup Semifinal
Ronda Rousey & Shayna Baszler vs Shotzi & Raquel Rodriguez
The Usos(Jey Uso & Jimmy Uso) vs Drew McIntyre & Sheamus – Men's WarGames Advantage Match