UFC Vegas 65 Weigh-In Results, Live Streaming Video Link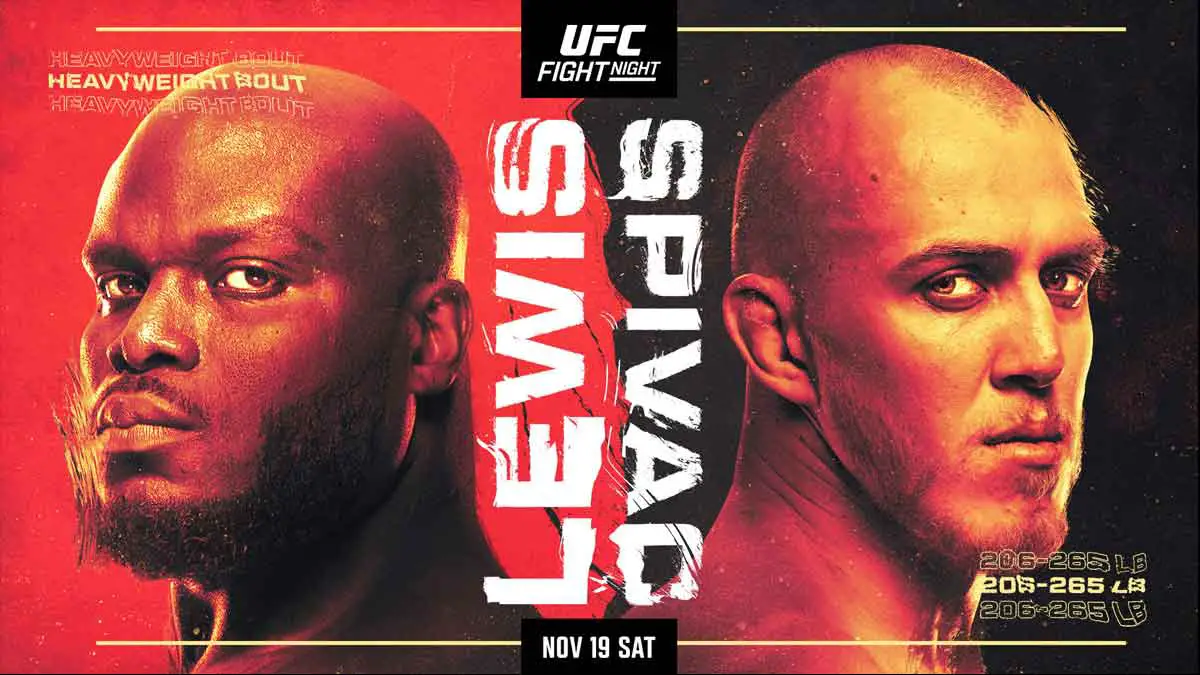 The weigh-in event for UFC Vegas 65 or Fight Night 215 will take place on November 18. Derrick Lewis and Sergey Spivak will headline the event in a heavyweight bout, meaning they have 266 lbs weight limit to adhere to.
The same goes for Chase Sherman vs Waldo Cortes-Acosta bout scheduled on the main card. The co-main event is a light heavyweight between Ion Cuțelaba and Kennedy Nzechukwu and they have a target of 206 lbs weight limit.
The event will start at 12 PM ET. The online streaming video will be embedded above. And we will post live weigh-in results and updates from UFC Vegas 65 event below.
Weigh-In Results
Derrick Lewis (263 lbs) vs Sergey Spivak (254 lbs)
Ion Cuțelaba (206 lbs) vs Kennedy Nzechukwu (205 lbs)
Chase Sherman (256 lbs) vs Waldo Cortes-Acosta (259 lbs)
André Fialho (170.5 lbs) vs Muslim Salikhov (170 lbs)
Jack Della Maddalena (170 lbs) vs Danny Roberts (170 lbs)
Charles Johnson (125.5 lbs) vs Zhalgas Zhumagulov (126 lbs)
Jennifer Maia (125 lbs) vs Maryna Moroz (124.5 lbs)
Vince Morales (136 lbs) vs Miles Johns (136 lbs)
Kevin Natividad (135.5 lbs) vs Ricky Turcios (136 lbs)
Vanessa Demopoulos (116 lbs) vs Maria Oliveira (115.5 lbs)
Brady Hiestand (135 lbs) vs Fernie Garcia (136 lbs)
Natália Silva (125 lbs) vs Tereza Bleda (125.5 lbs)