UFC Vegas 40 Official Poster Out Featuring Ladd vs Dumont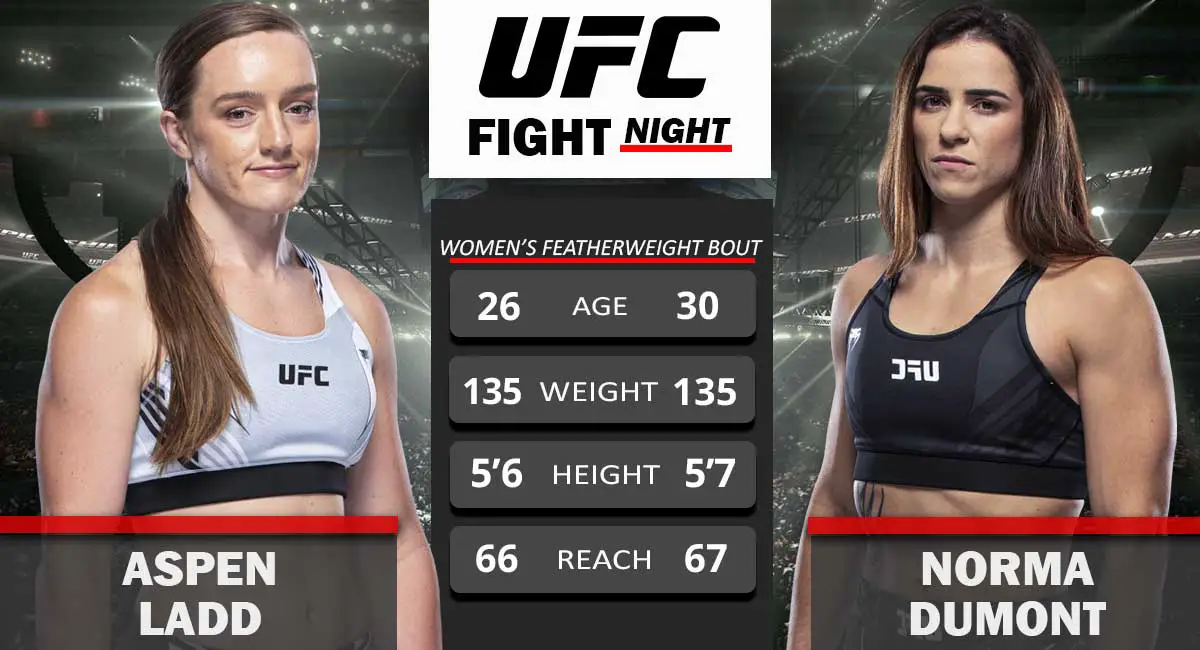 UFC finally released the official poster of UFC Vegas 40 and it is revealing that the October 16 event will be headlined by Norma Dumont vs Aspen Ladd. 
Initially, we reported that Holly Holm would not be able to compete at UFC Vegas 40. Fortunately, Aspen Ladd agreed to replace her at very short notice, and now Ladd and Dumont will headline the upcoming event of the UFC.
Aspen Ladd was supposed to have a match against Macy Chiasson last week at UFC Vegas 38. However, the bout was canceled on the day of weigh-ins. Now, Ladd will compete at 145 pounds and must be looking forward to getting her second consecutive win. 
Besides Aspen Ladd vs Norma Dumont, the co-main event UFC Vegas 40 will feature Andrei Arlovski vs Carlos Felipe. 
The fans will also get to see bouts like Andrew Sanchez vs Bruno Silva, Julian Marquez vs Erick Gonzalez, Manon Fiorot vs Mayra Bueno Silva, and several more exciting match-ups on October 16 at UFC Vegas 40.