UFC Vegas 36: Brunson vs Till- Fight Card, Date, Location, Start Time, How to Watch
UFC will present UFC Vegas 36 or UFC on ESPN 30 on 04 September 2021 from UFC Apex Arena in Las Vegas, NV. The main event bout will be between Derek Brunson and Darren Till in a middleweight bout. A total of 12 matches have been announced for the main card and prelims.
Read on to find the complete fight card, results, date, and start time for UFC Fight Night: Brunson vs Till or UFC Vegas 36.
Results & Fight Card (Updated)
Prelims
Marc-Andre Barriault defeats Dalch Lungiambula  : Middleweight Bout
FINAL
Unanimous decision
(28-29, 28-29, 27-30)
Round 3, 5:00 Sec
FIGHT STATS
Julian Erosa defeats Charles Joudain : Catch weight Bout
FINAL
Submission
(D'Arce Choke)
Round 3, 2:56 sec
FIGHT STATS
Jake Shore defeats Liudvik Sholinian : Bantamweight Bout
FINAL
Unanimous decision
(30-27, 30-27, 30-27)
Round 3, 5:00 Sec
FIGHT STATS
Molly McMann defeats Ji Yeon Kim – Women's Flywieght Bout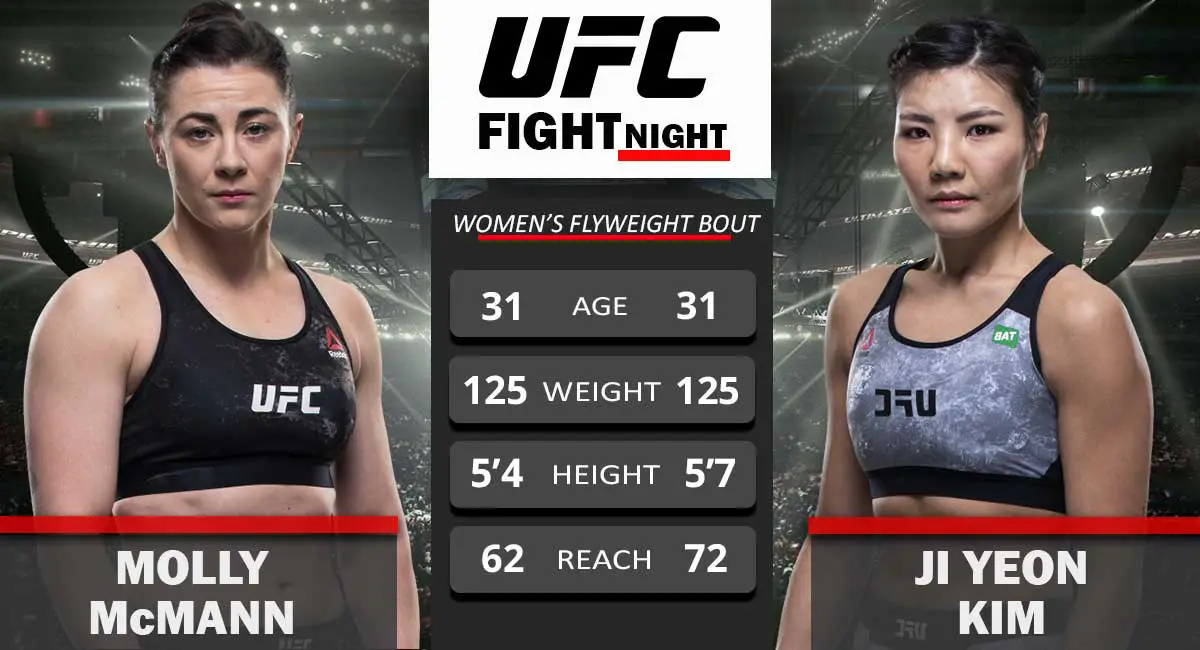 FINAL
Unanimous decision
(29-28, 29-28, 29-28)
Round 3, 5:00 Sec
FIGHT STATS
Main Card
Paddy Pimbeltt defeats Luigi Vendramini : Lightweight Bout
FINAL
KO/TKO
(Punches)
Round 1, 4:25 Sec
FIGHT STATS
Khalil Rountree JR. defeats Modestas Bukauskas  : Light Heavyweight Bout
FINAL
KO/TKO
(Kick)
Round 2, 2:30 Sec
FIGHT STATS
Alex Morono defeats David Zawada : Welterweight Bout
FINAL
Unanimous decision
(30-27, 30-27, 30-27)
Round 3, 5:00 Sec
FIGHT STATS
Co-Main Event
Tom Aspinall defeats Sergei Pavlovich : Haevyweight Bout
FINAL
KO/TKO
(Elbow)
Round 1, 2:30 Sec
FIGHT STATS
Main Event
Derek Brunson defeats Darren Till – Middlewieght Bout
FINAL
Submission
(Rear Naked Choke)
Round 3, 2:13 Sec
FIGHT STATS