UFC Nashville 2023 Weigh-In: Debutant Buzujka Misses by Whisker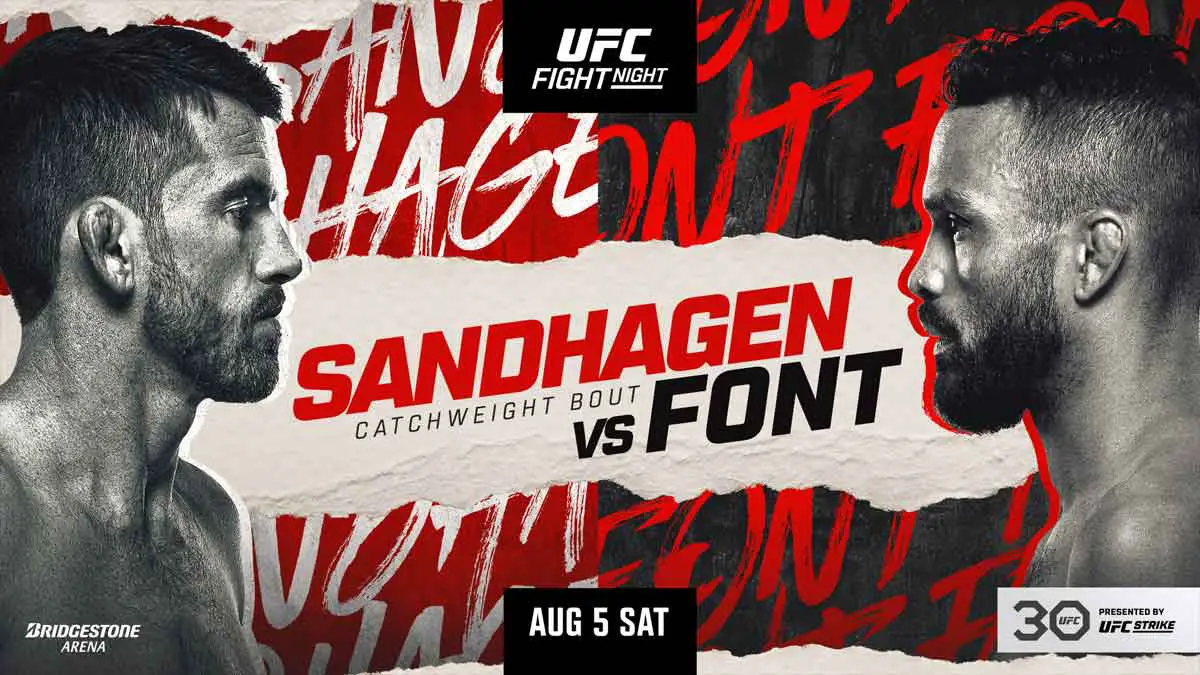 The weigh-in for UFC Nashville 2023 Fight Night saw all but one fighter missing weight.
Headliner is a catchweight bout at 140 lbs between Cory Sandhagen and Rob Font, and both men came in under that weight easily. Sanghagen was at 139.5 lbs while Font came in at 139 lbs. Both Jessica Andrade and Tatiana Suarez came in at 115.5 lbs to make their strawwweight bout official.
Dennis Buzukja reportedly cut 24 lbs on 3 days notice but still missed the weight by 0.5 lbs. He came in at 146.5 lbs for his fight against Sean Woodson. Check below for complete weigh-in results from UFC Nashville or UFC on ESPN 50 event.
RESULTS
Cory Sandhagen (139.5 lbs) vs Rob Font (139 lbs)
Jessica Andrade (115.5 lbs) vs Tatiana Suarez (115.5 lbs)
Dustin Jacoby (205 lbs) vs Kennedy Nzechukwu (205 lbs)
Gavin Tucker (145 lbs) vs Diego Lopes (145.5 lbs)
Tanner Boser (204.5 lbs) vs Aleksa Camur (204 lbs)
Ignacio Bahamondes (156 lbs) vs Ľudovít Klein (156 lbs)
Kyler Phillips (135 lbs) vs Raoni Barcelos (135.5 lbs)
Jeremiah Wells (170.5 lbs) vs Carlston Harris (170 lbs)
Billy Quarantillo (145 lbs) vs Damon Jackson (145.5 lbs)
Cody Durden (125.5 lbs) vs Jake Hadley(126 lbs)
Sean Woodson (146 lbs) vs Dennis Buzukja (146.5 lbs)**
Ode' Osbourne (125.5 lbs) vs Asu Almabaev (125.5 lbs)
Dennis Buzukja missed weight by 0.5 lbs for his Featherweight bout.