UFC 293: Jared Cannonier Backup Fighter for Adesanya vs Strickland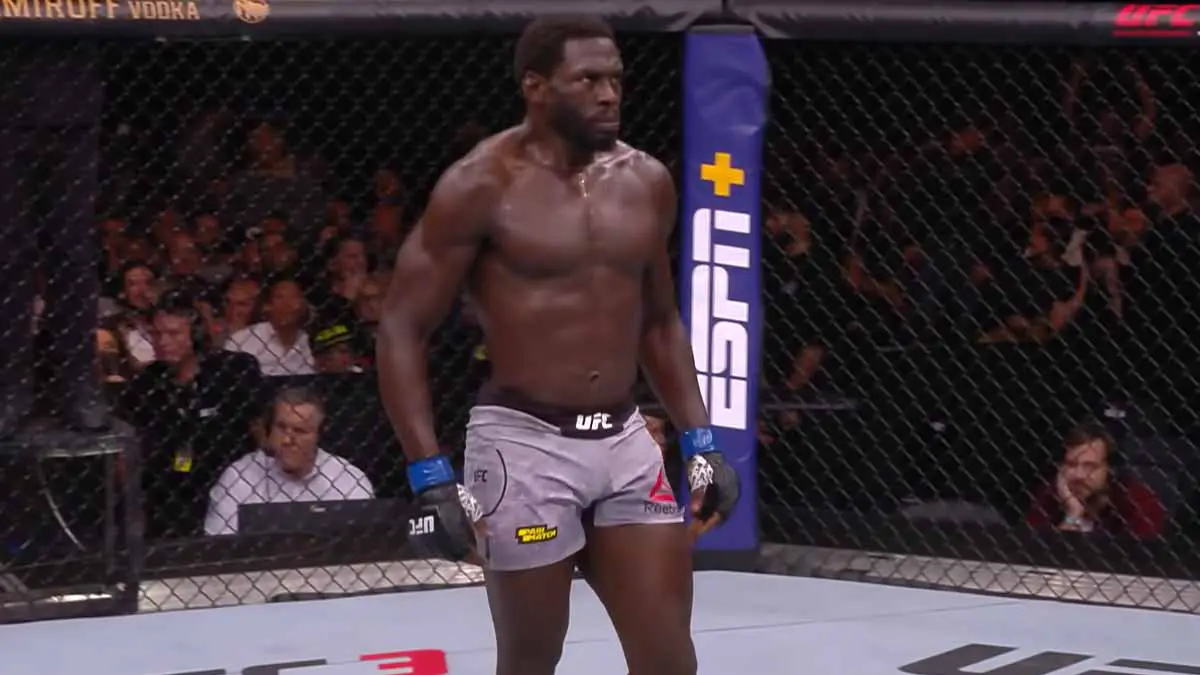 Jared Cannonier will serve as the backup fighter for the middleweight title fight at UFC 293 PPV event.
Israel Adesanya and Sean Strickland are set to clash in the main event of UFC 293 over the UFC middleweight championship. The event is scheduled for September 9.
The information about Cannonier being the backup fighter came directly from Cannonier himself, and the announcement was made followed by his victory over Marvin Vettori at the UFC Vegas 75 event. Cannonier expressed his willingness to serve as the backup for UFC 293 before Adesanya had an assigned opponent.
Cannonier will weigh in at the event in case any of the fighters pull out of the bout due to any reason. Cannonier last competed for a title 14 months ago when he faced Adesanya he ultimately lost by unanimous decision at UFC 276.
Jared Cannonier is currently ranked at #3 in middleweight division in UFC Rankings. Cannonier is currently on a two-fight winning streak, having secured victories over Marvin Vettori and Sean Strickland.
In the entire fighting career, neither Adesanya nor Strickland has missed weight in their careers, so it seems unlikely Cannonier's services would be needed for that reason. But, we have seen stranger things happen.