UFC 292: Aljamain Sterling vs Sean O'Malley Live Blog, Updates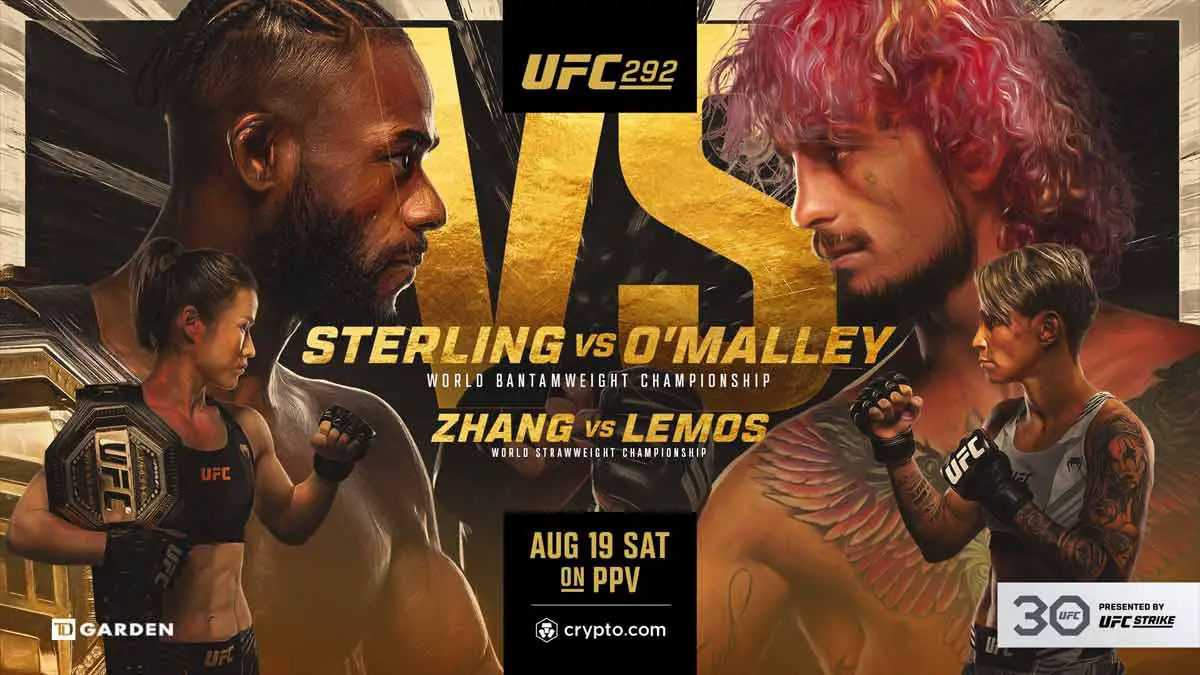 Welcome to the live blog as Aljamain Sterling vs Sean O'Malley bout in the main event of UFC 292 PPV for UFC Bantamweight Championship.
Aljamain Sterling was set to defend UFC Bantamweight title for the record fourth time. None of the other bantamweight champs have gone past third defense. Sterling was also on a nine-fight winning streak with wins over the likes of Petr Yan, TJ Dillashaw, Cody Sandhagen, and most recently, Henry Cejudo at UFC 288.
Sean O'Malley was on 5 fights unbeaten streak and beat Petr Yan at UFC 280 in his latest bout. He is been seen as UFC's Golden Boy. But, was he able to prove it and win the title here?
Coming to quiet the doubters once again 😤@FunkMasterMMA ready for his next title defense TOMORROW at #UFC292! pic.twitter.com/HjDLsPdXqk

— UFC (@ufc) August 19, 2023
Tune in below as we post live updates for Aljamain Sterling vs Sean O'Malley UFC Bantamweight Championship bout from UFC 292 main event with live play-by-play and round-by-round updates.
Live Updates
Round 1: Sterling gets the first kick high on O'Malley's face. A lot of fients from both sides. Both men attempt knee strikes. Sean hits a front kick. They continue to move around and fake shots but nothing significant has landed as we get into the third minute. Sterling lands a kick to ribs. Sean lands a front kick on the body. Sterling lands a few calf kicks when Sean goes southpaw. Sterling lands more calf kicks as the round progresses. Sean lands another kick to ribs. Sterling goes for his leg with 20 seconds to go. Sterling fires some shots from close range to close the round.
Round 2: Sterling attempts a high kick. Sean trips while attempting his kick. Sterling gets on his and rushes him with shots. O'Malley lands a big right to drop Sterling to the mat.. From there on, O'Malley hits hammer fists, big shots and elbows to keep battering Sterling. The referee has to stop the fight after 20 seconds of this.
Official Decision: Sean O'Malley won via TKO(punches) at 0:51 in round 2.