UFC 272: Commentary Team & Broadcast Plans Announced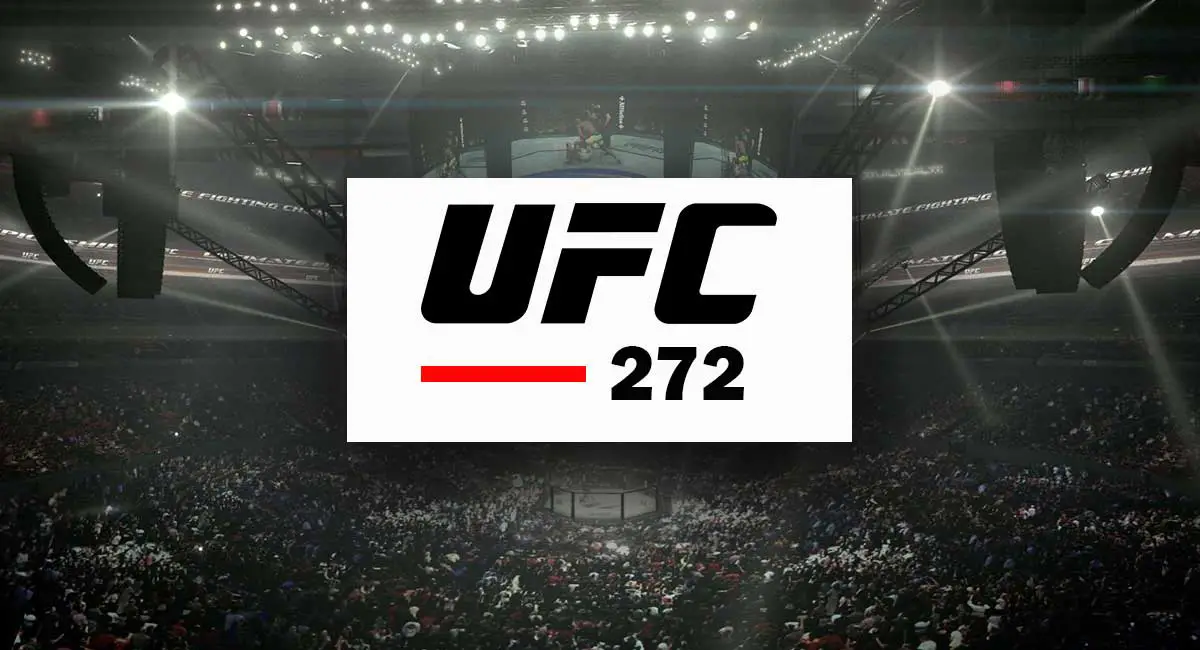 UFC is all set to present its third PPV event of this year in the form of UFC 272. The event will be headlined by Colby Covington vs Jorge Masvidal Welterweight bout and will take place at T-Mobile Arena in Las Vegas. 
The commentary team and broadcast plans of UFC 272 are out, and MMA Junkie acquired the list of all the marquee on-air talent who will be present at the event on March 5. Below is the list of UFC 272's entire broadcast team. 
UFC 272 Broadcast
The main card of UFC 272 will air on ESPN+ pay-per-views for US residents. The early prelims will begin airing at 6 PM ET, whereas the televised prelims are scheduled for 8 PM ET on ESPN. The main card of the event will start airing at 10 PM ET. 
UFC 272 Desk Analyst
Jon Anik along with veteran broadcaster Michael Eaves will serve as the hosts for UFC 272 post-fight show. Current Light Heavyweight prospect Anthony Smith, Chael Sonnen, and boxing trainer Teddy Atlas will work as the desk analysts.
UFC 272 In-Ring Announcer
The best UFC in-ring announcer of all time, Bruce Buffer will return once again to introduce the athletes before their bouts and announce the winners.
Roving Reporter
Megan Olivi, a long-time UFC correspondent, will return to conduct post and pre-fight interviews with the fighters. She will serve as the roving reporter and will provide real-time updates of UFC 272 as well. 
Cageside Commentators
Jon Anik will be the leading man on the mic and will command play-by-play along with UFC Hall of Famer Michael Bisping, and Joe Rogan. The latter missed UFC 271, but now he is set to return to UFC 272. Meanwhile, Daniel Cormier will miss this PPV due to his mother's death.