UFC 267 Payouts- Salaries, Performance Bonus, Sponsorships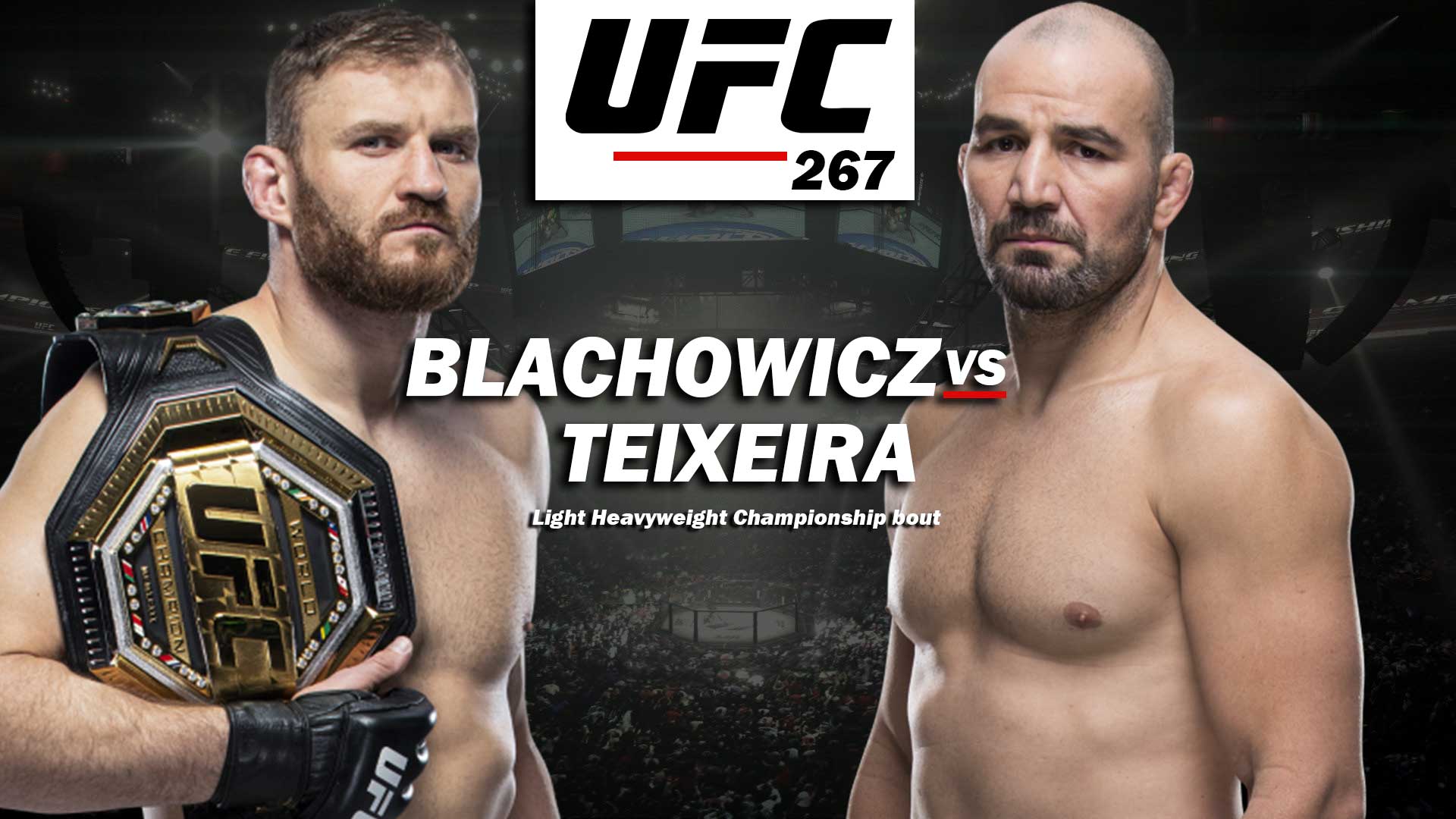 Glover Teixeira won the UFC Light Heavyweight Championship at UFC 267 but Jan Blachowicz will emerge as the highest earner from the card.
Blachowicz will be the highest earner despite not earning any PPV bonus. Blachowicz would earn an estimated $500000 in base salary and $42000 in sponsorship bonus. Teixeira would be getting $200000 win bonus on top of $200000 as base salary, $32000 in Sponsorship bonus and a $50000 bonus for Performance of the Night.
Petr Yan will also be getting a similar deal as that of Teixeira with his interim Bantamweight title. Except that Yan will be getting the bonus as Fight of the Night for his impressive battle against Cory Sandhagen, who himself will bag more that $200000.
Islam Makhachev bagged the last performance of the night award for his first-round win over Dan Hooker. He will be the fourth-highest earner on that card.
Rest of the payouts, salaries, performance bonuses and sponsorships from UFC 267 are as below:
UFC 267 Performance Bonus
Performance of the Night – Glover Teixeira
Performance of the Night – Khamzat Chimaev
Fight of the Night – Petr Yan vs Cory Sandhagen
UFC 267 Total Payouts
| $Fighter | Base Salary | Win Bonus | PPV Payout | Performance Bonus | Sponsorship Bonus | Total |
| --- | --- | --- | --- | --- | --- | --- |
| Jan Błachowicz | 500000 | | | | 42000 | $542000 |
| Glover Teixeira | 200000 | 200000 | | 50000 | 32000 | $482000 |
| Petr Yan | 200000 | 200000 | | 50000 | 32000 | $482000 |
| Cory Sandhagen | 150000 | | | 50000 | 32000 | $232000 |
| Islam Makhachev | 100000 | 100000 | | 50000 | 11000 | $261000 |
| Dan Hooker | 160000 | | | | 16000 | $176000 |
| Alexander Volkov | 120000 | 120000 | | | 11000 | $251000 |
| Marcin Tybura | 100000 | | | | 11000 | $111000 |
| Li Jingliang | 90000 | | | | 11000 | $191000 |
| Khamzat Chimaev | 90000 | 90000 | | | 4500 | $184500 |
| Magomed Ankalaev | 72000 | 72000 | | | 6000 | $150000 |
| Volkan Oezdemir | 150000 | | | | 6000 | $156000 |
| Amanda Ribas | 60000 | 60000 | | | 6000 | $126000 |
| Virna Jandiroba | 30000 | | | | 6000 | $36000 |
| Ricardo Ramos | 60000 | | | | 6000 | $66000 |
| Zubaira Tukhugov | 50000 | 50000 | | | 6000 | $106000 |
| Albert Duraev | 14000 | 14000 | | | 4000 | $32000 |
| Roman Kopylov | 16000 | | | | 4000 | $20000 |
| Elizeu Zaleski dos Santos | 72000 | 72000 | | | 11000 | $155000 |
| Benoît St. Denis | 16000 | | | | 4000 | $20000 |
| Michał Oleksiejczuk | 36000 | 36000 | | | 6000 | $78000 |
| Shamil Gamzatov | 30000 | | | | 4000 | $34000 |
| Makwan Amirkhani | 90000 | | | | 11000 | $101000 |
| Lerone Murphy | 30000 | 30000 | | | 4500 | $64500 |
| Hu Yaozong | 20000 | | | | 4000 | $24000 |
| Andre Petroski | 20000 | 20000 | | | 4000 | $44000 |
| Tagir Ulanbekov | 16000 | 16000 | | | 4000 | $36000 |
| Allan Nascimento | 14000 | | | | 4000 | $18000 |