Tai Tuivasa vs Alexander Volkov UFC 293 Live Blog, Updates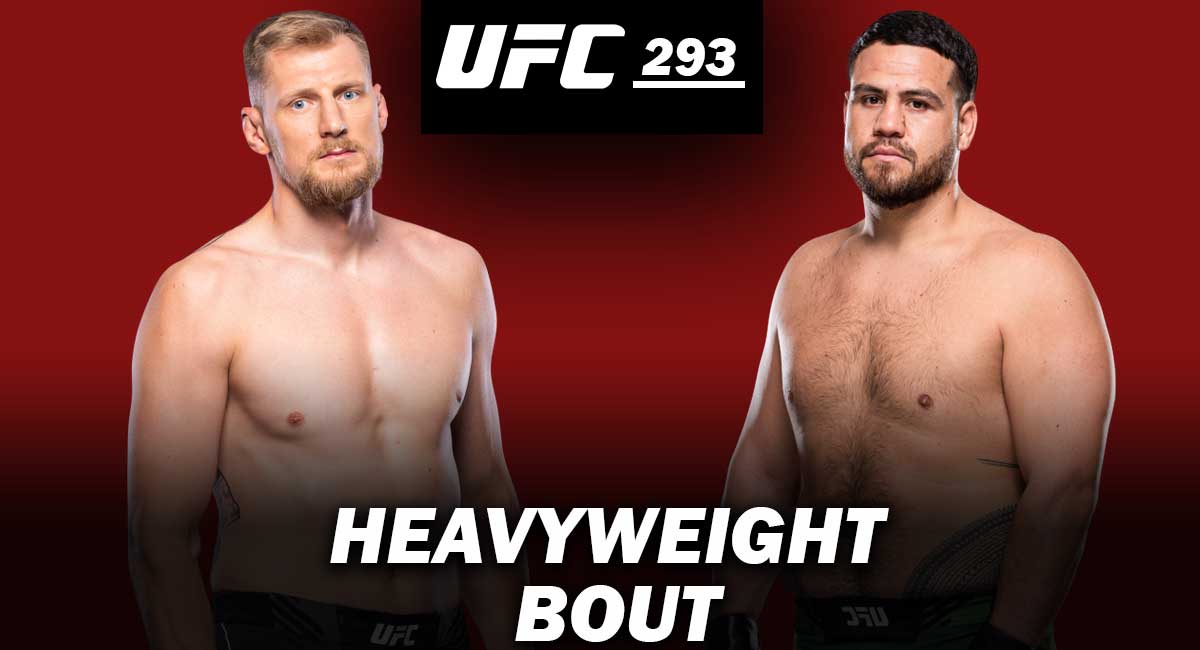 Welcome to our live blog for Tai Tuivasa vs Alexander Volkov heavyweight bout in the co-main event of UFC 293 PPV.
Tai Tuivasa will be in this hometown as he looks to break a two-fight losing streak and get to do a Shoey in front of his home fans. He lost to Ciryl Gane a year back at UFC Paris before losing to Serghei Pavlovich in December 2022. This came after a strong streak of 4 wins which put him in a title contenders discussion.
Alexander Volkov, on the contrary, is coming off two wins. Jairzinho Rozenstruik and Alexander Romanov. He has lost a couple of big fights before that against Ciryl Gane and Tom Aspinall with a win over Marcin Tybura sandwiched in between them. Will he be able to carry the momentum here to beat Tuivasa?
Ready to throw down (under) in the co-main 👊💥@BamBamTuivasa vs @AlexDragoVolkov #UFC293 | Tomorrow | Live on ESPN+ PPV: https://t.co/X3HkEdBjIb pic.twitter.com/wi87YbC4Az

— UFC (@ufc) September 8, 2023
Tune in below as we post live updates for Tai Tuivasa vs Alexander Volkov heavyweight bout from UFC 293 co-main event with live play-by-play and round-by-round updates.
Live Updates
Round 1: Volkov hits the first jab. Tuivasa starts with outside calf kick. Volkov also throws leg kicks. He connects a kick to body. Tuivasa hits a body shot. He also throws a body kick. Tuivasa is bleeding after a jab at the mouth. Tuivasa counters by pushing Volkov back with a couple of big swings. Volkov catches Tuivasa's body kick and trips. Tuivasa manages to escape though. Volkov hits a good combo of 4-5 punches all over the body. Volkov lands a calf kick as Tuivasa gets closer to him. Tuivasa lands an inside leg kick. Volkov hits a body kick after a few seconds.
Tuivasa lands another hard leg kick and Volkov tries to counter it with an uppercut. A combo of body shots and leg kicks from Volkov draws a punch in response from Tuivasa. Tuivasa lands a couple of punches. Volkov sends Tuivasa to his knee with a big right. He attempts to put on guillotine but Tuivasa gets out of it quickly. They reset to the middle and Tuivasa lands a couple of jabs. Volkov ends the round with a flurry of strikes.
Round 2: Tuivasa starts with a calf kick as advised by his corner during the break. Volkov hits back with quick punches. Tuivasa also hits some punches before returning to calf kicks. Volkov's lead leg is mangaled as per the commentary team. An exchange of punches follows. Volkov hits a knee to the face and Tuivasa is bleeding more now. More exchange of shots before Volkov manages to trip Tuivasa. Volkov attempts a guillotine on the floor but Tuivasa gets back to feet quickly. Volkov catches Tuivasa's leg as he goes for another calf kick.
Tuivasa is tripped once again and lands quick punches to the face. Volkov gets Tuivasa's back on the mat and attempt for submission. Tuivasa saves himself from arm triangle. Volkov continue to batter him with punches. Tuivasa is trying to push him away but Volkov is being relentless to keep him under control. Volkov goes for ezekeil choke now. Tuivasa taps out after a few seconds.
Official Decision: Alexander Volkov won via submission(Ezekiel choke) at 4:31 in round 2.