Highlights: Valentina Shevchenko Beats Santos in UFC 275 Co-Main Event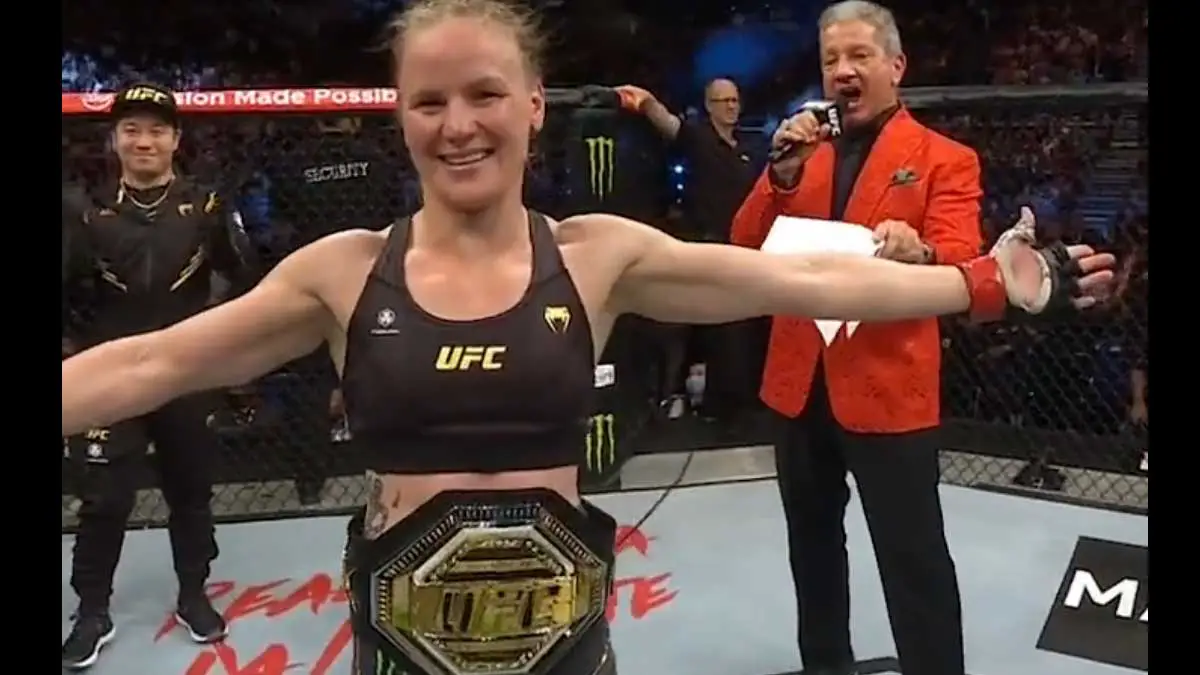 Valentina Shevchenko defeated Taila Santos in a hard-fought match in the co-main event of UFC 275 via unanimous decision (48-47, 47-48, 49-46).
Valentina Shevchenko and Taila Santos literally put their all into this war. Shevchenko showed why she is the champion whereas Santos proved she is as tough as anyone. Santos even got up quickly from Shevchenko's takedowns. 
The fight was quite competitive as there was some back-and-forth action that included several takedowns and reversals. However, Santos took control of the third round and put Shevchenko in a rear-naked choke. Fortunately, Valentina managed to survive it till the end of round three. 
By the fourth round, the fight went back to the back-and-forth format. However, Shevchenko is in better shape than Santos. Before the fifth round, the referee even checked on the right eye of Santos. 
The champion started the fifth round in a dominant way by connecting a combination of punches. Both of them managed to take down each other in the final round, and then Valentina spent the rest of the round on top of Santos connecting her punches. 
Below you can see the video highlights of the UFC 275 co-main event.