UFC Vegas 69: Ramiz Brahimaj Withdrew Against Carlston Harris due to Injury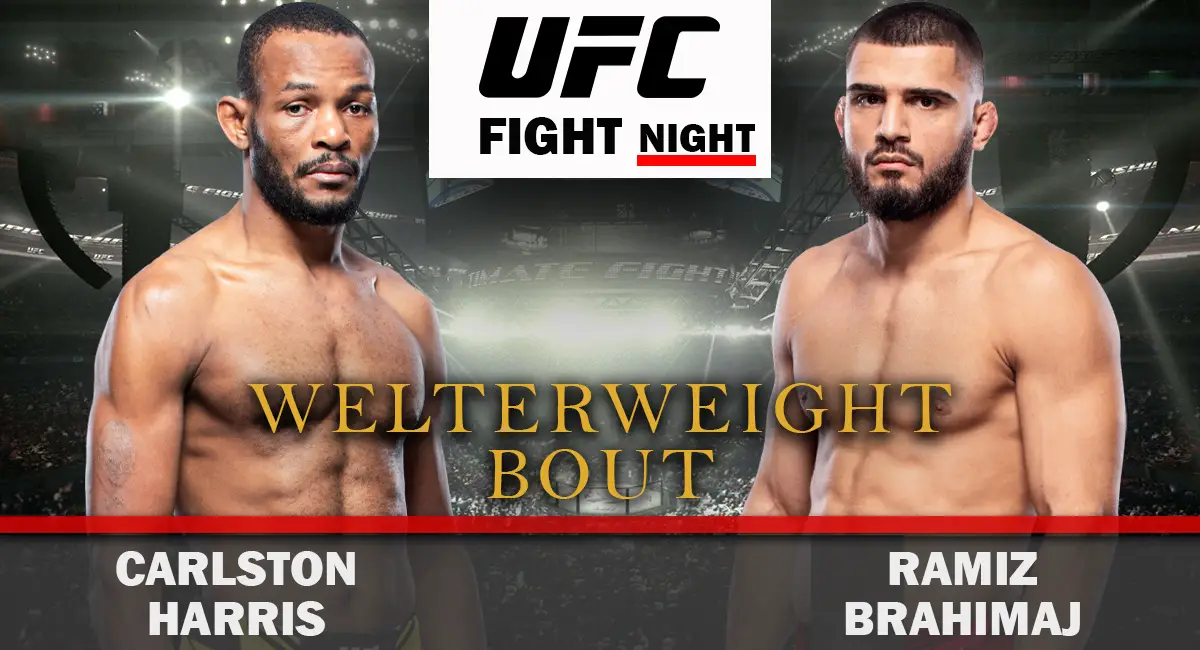 A welterweight bout between Ramiz Brahimaj and Carlston Harris which is scheduled to take place at UFC Vegas 69 is nixed after Brahimaj suffered a neck injury. 
Ramiz Brahimaj shared a post on his Instagram handle revealing that he would not be able to compete against Carlston Harris on February 18, due to an injury. He also stated that he tried everything in his power, but he had to withdraw due to the severity of this injury. 
Not only these, but Brahimaj also mentioned that if he doesn't address this injury right away, then he might not be able to compete in the future. 
Ramiz Brahimaj is 2-2 in UFC so far. He made his debut against Max Griffin with a loss, but then he picked up a win against Sasha Palatnikov. Ramiz then lost another match against Court Mcgee, before winning his most recent match against Michael Gillmore via first-round submission. 
On the other hand, Carlston Harris managed to win his first two UFC matches in under three minutes in the first round. He defeated Christian Aguilera via submission in his inaugural match, then stopped Impa Kasanganay via TKO in his second match. However, he lost his most recent match against Shavkat Rakhmonov via first-round TKO. 
Now, it remains to be seen whether UFC replaces Ramiz Brahimaj with another fighter or postpone this bout from UFC Vegas 69.