Dustin Poirier Opens Favourite Against Charles Oliviera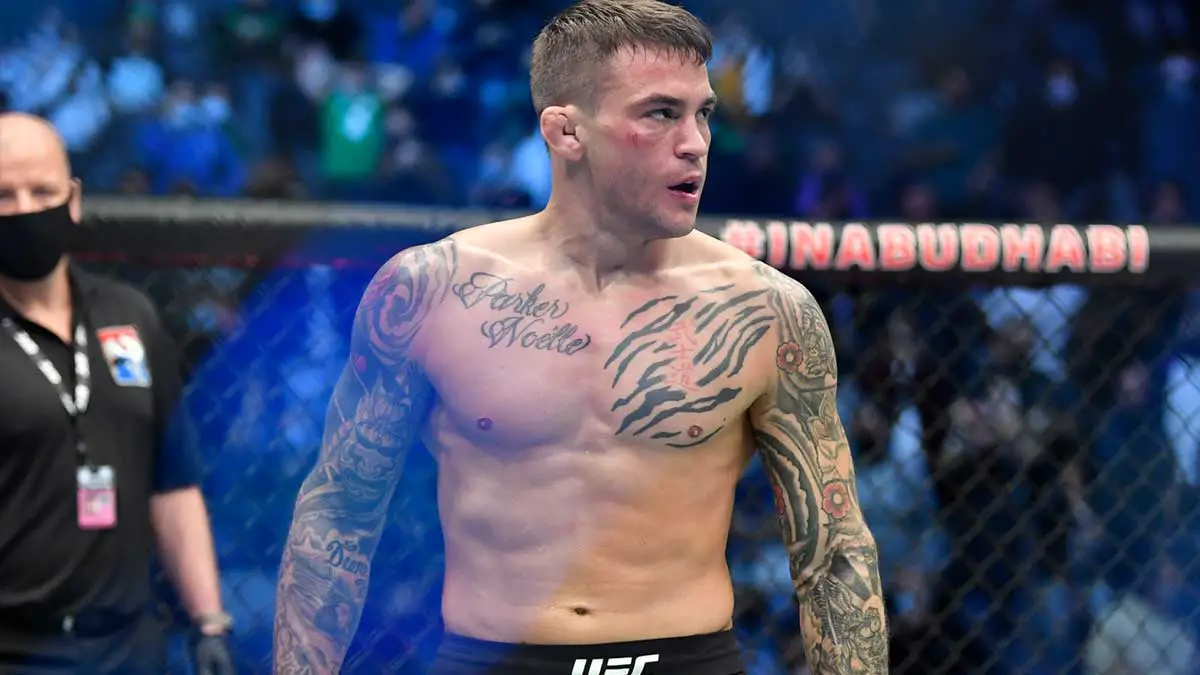 Dustin Poirier is currently the bookmaker's favorite to defeat UFC Lightweight Champion Charles Oliviera.
Poirier recently defeated Conor McGregor for the second time in their third bout at UFC 264. This win has skyrocketed Poirier's stocks. The win has also made Poirier the number 1 contender to the UFC Lightweight title.
Charles Oliviera is the current Lightweight Champion. He defeated Michael Chandler at UFC 262 PPV to win the title which was earlier vacated by Khabib Nurmagomedov.
SportsBetting.ag currently has Dustin Poirier at -180 to win against Charles Oliviera in a title fight. This would mean that one would get $55.56 on a $100 bet. Charles Oliviera is currently an underdog against Poirier at +155 as per SportsBetting.ag. One would get $155 return on a $100 bet.
Betting Odds is not the only place where Poirier is beating Oliviera. In the latest UFC Rankings, Poirier is placed at number 5 in Pound for Pound rankings and beats Oliviera who is at number 9. This is one of those rare cases where #1 contender is beating the champion in the Pound for Pound rankings.
Currently, no date is fixed for the Lightweight title fight between Oliviera and Poirier. However, it is expected to go down in December 2021 or early in 2022.