Luke Rockhold Out of UFC 268 Bout Against Sean Strickland Due to Injury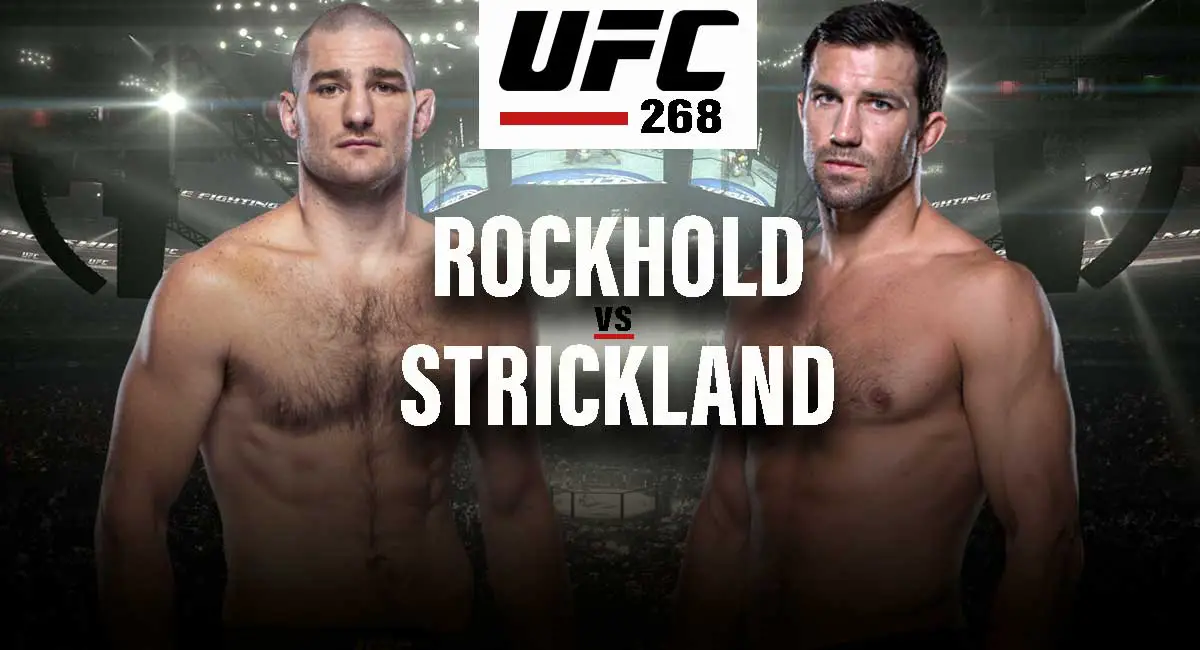 Luke Rockhold vs Sean Strickland will not happen anymore at UFC 268 as Rockhold has withdrawn from this bout due to an injury. 
The former Strikeforce and UFC middleweight champion, Luke Rockhold revealed on Monday that he is withdrawing from his scheduled fight against Sean Strickland due to a back injury. Their match is scheduled to take place on November 6, at UFC 268 at the Madison Square Garden in New York. 
Rockhold posted a story on his Instagram where he said that the fight is off in New York. He also revealed that he got a disc in his back and the doctor advised him not to play with it. So, he will be getting some rest and treatment.
Luke Rockhold had his last match back in July 2019 where he was knocked out by Jan Blachcowicz. The former champion had lost three out of his last four fights and is still waiting to make his return inside the octagon for the last two and a half years.
Currently, it is unknown whether UFC will reschedule Luke Rockhold vs Sean Strickland or will the latter face a new opponent in New York.