KSW 71: Ziolkowski vs Rajewski Results, Card, Start Time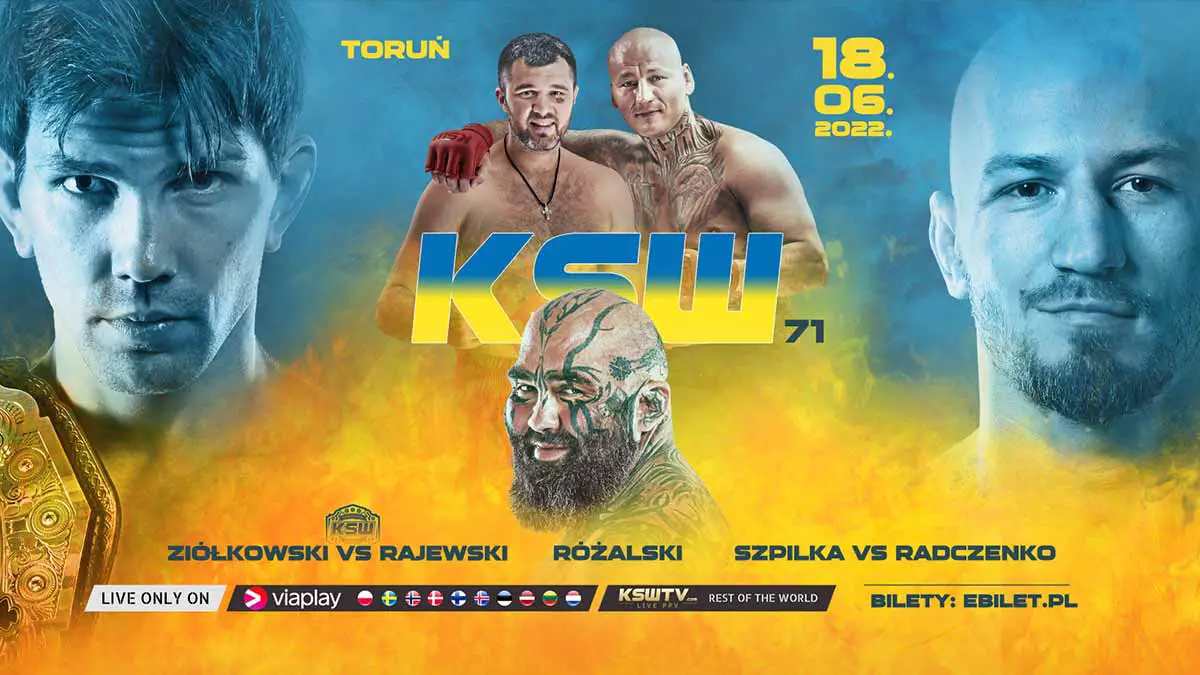 KSW 71: Ziolkowski vs Rajewski event will feature a lightweight title fight and special rules fight for a returning MMA legend and a kickboxer.
KSW 71 airs on June 18, 2022, from Arena Torun in Torun, Poland from 12 ET onwards. The main event will see Marian Ziolkowski defending his KSW Lightweight title against Sebastian Rajewski. Ziolkowski has defended his title twice since winning it at KSW 57 in 2020. Rajewski comes to the event with a three-fight winning streak.
The co-main event will feature Marcin Rozalski's return to Octogan in five years as he will face Kickboxing Legend Errol Zimmerman in a mixed-rules bout. Former pro-boxer Artur Szpilka will be making his MMA debut at this event as he faces Sergey Radchenko. The pair earlier fought in a boxing ring where Szpilka got a win.
Check below for KSW 71: Ziolkowski vs Rajewski results, fight card, start time and more details.
Event Info
Show – KSW 71: Ziolkowski vs Rajewski
Date – June 18, 2022
Location – Arena Torun, Torun, Poland
Start Time – 12:00 PM EST
Results & Card
Marian Ziolkowski(c) defeated Sebastian Rajewski via unanimous decision (48-47, 48-47, 49-46) – KSW Lightweight Championship Bout
Errol Zimmerman defeated Marcin Rozalski via TKO at 1:26 of round 2 – Mixed Rules Kickboxing Heavyweight Bout
Daniel Torres defeated Borys Mankowski via unanimous decision (29-28,29-28, 29-28)- Lightweight Bout
Artur Szpilka defeated Sergey Radchenko via TKO at 2:52 of round 2 – Catchweight 231 lbs Bout
Roman Szymanski defeated Valeriu Mircea via TKO at 5:00 of round 1 – Lightweight Bout
Jakub Wiklacz defeated Bruno Santos via unanimous decision (30-26, 30-26, 30-27) – Bantamweight Bout
Michal Martinek defeated Filip Stawowy via unanimous decision (30-27, 30-27, 30-27) – Heavyweight Bout
Donovan Desmae defeated Artur Sowinski via submission at 2:42 of round 2- Lightweight Bout
Marc Doussis defeated Przemyslaw Dzwoniarek via submission at 2:59 of round 2 – Light Heavyweight