Kiefer Crosbie & Kevin Jousset UFC Debut Set for UFC 293 PPV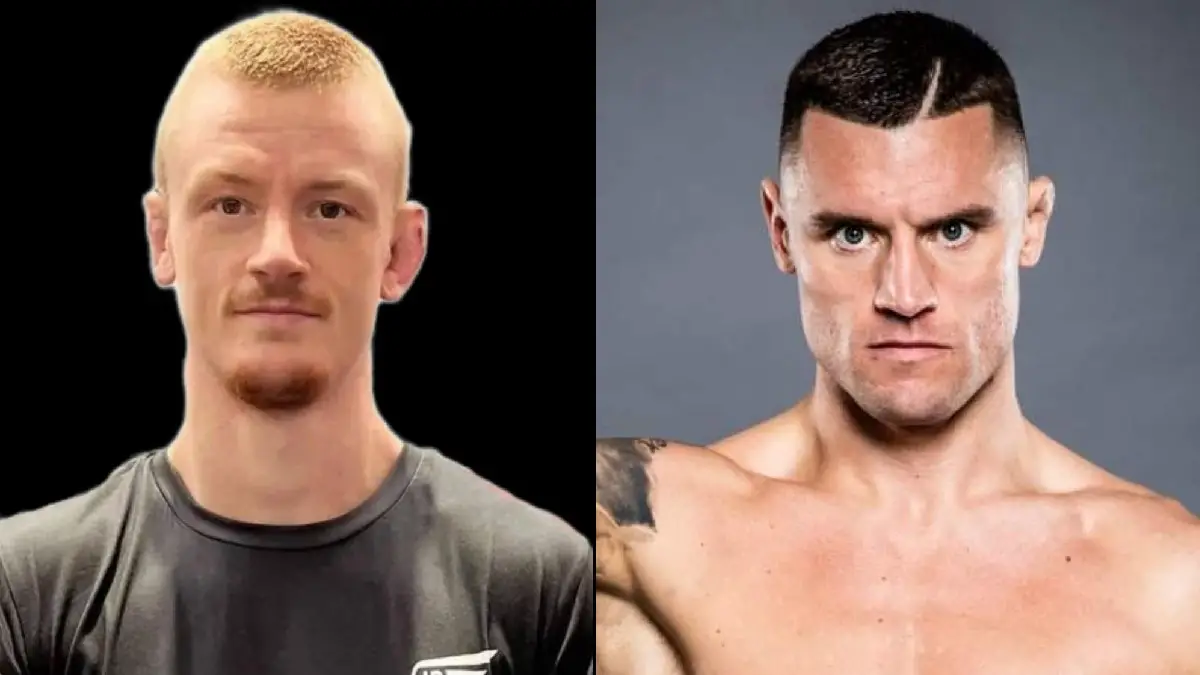 Kiefer Crosbie and Kevin Jousset are set to enter UFC octagon for the first time as they face off against each other in a bout scheduled for UFC 293 PPV event.
Keifer Crosbie revealed on Instagram that he has officially signed a multi-fight contract with the UFC. The addition of Jousset in the UFC was also freshly disclosed by Hex Fighter Series on their Instagram.
According to the report from MMA Junkie, Crosbie and Jousset are now set to clash in a welterweight bout on September 9 in Sydney.
Bellator veteran Kiefer Crosbie signs with UFC, set to make debut in Sydney vs. Kevin Jousset #UFC293 https://t.co/piXbyHWgw2

— MMA Junkie (@MMAJunkie) August 25, 2023
Kiefer Crosbie has previously competed in Bellator MMA where he had a record of 4-3. He is currently on a two-fight winning streak in MMA after leaving Bellator. Crosbie's recent fight was in boxing at Kingpyn High Stakes Tournament event where he defeated Aaron Chalmers by unanimous decision.
Kevin Jousset is currently on a three-fight winning streak. Jousset's recent fight was against Kitt Campbell at Hex Fight Series 26 event, where he won the match by KO.
Both competitors will be aiming to extend their streak of victories while also concentrating on securing their first victory within the UFC.
UFC 293 event is scheduled for September 9 in Sydney, New South Wales, Australia. Another debut was reported earlier this week for the event, where Landon Quinones will face Nasrat Haqparast in a lightweight bout.