Kauê Fernandes vs Marc Diakiese Reported for UFC Sao Paulo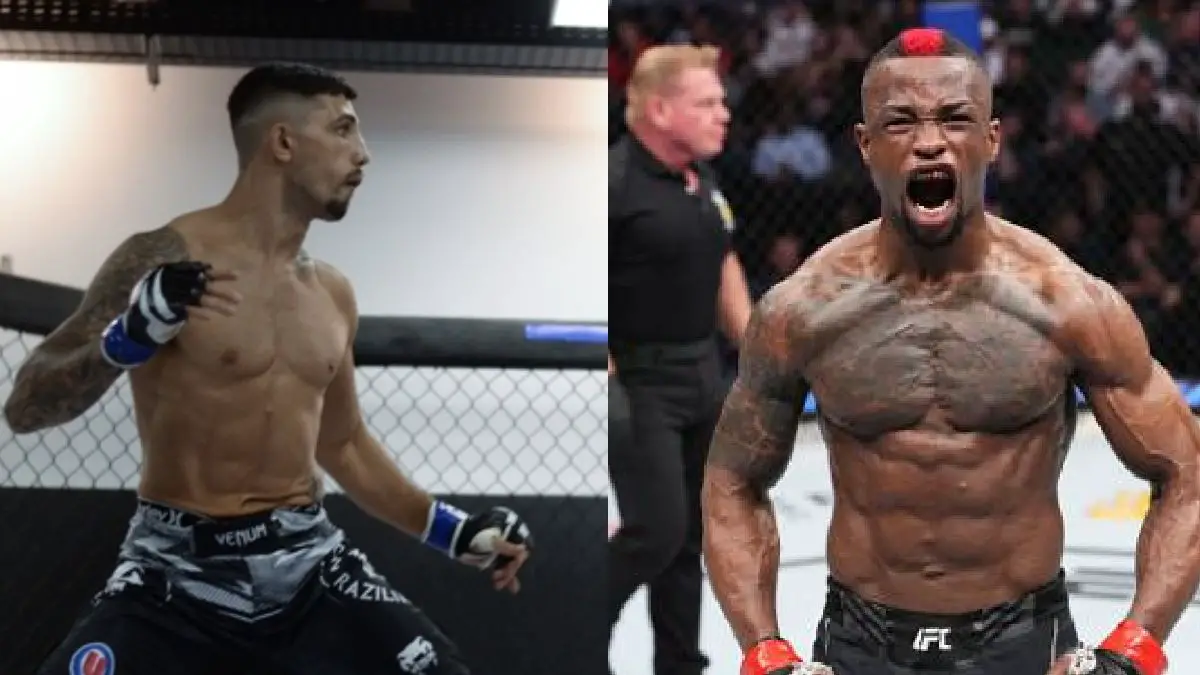 It has been reported that Kauê Fernandes will be making his UFC debut against Marc Diakiese at the UFC Sao Paulo event.
This is confirmed by Marcel Dorff of Eurosports after initial report from Merabthegoatfr Twitter Account. Fernandes and Diakiese are set to clash in a lightweight bout on UFC's November 4 in Brazil.
According to my sources, Marc Diakiese and Kauê Fernandes is in the works for November 4th @BigMarcel24 #MMATwitter

— Merabthegoatfr (@topuriathegoat) October 1, 2023
Kauê Fernandes is currently on a two-fight winning streak. In his most recent match, he faced off against Felipe Douglas at LFA 154 event and secured a victory with a knockout. Prior to that, Fernandes also emerged victorious against José Arly.
Marc Diakiese is currently on a two-fight losing streak. In his most recent match at the UFC London 2023 Fight Night, he was defeated by Joel Alvarez. Prior to that, he suffered a loss to Michael Johnson. As of now, Diakiese's UFC record stands at 7 wins and 7 losses.
UFC Sao Paulo is set to take place at Ginásio do Ibirapuera in Sao Paulo, Brazil, on November 4. A lightweight bout is also set for the event, where Ismail Bonfim will face Vinc Pichel.