Jessica Penne Out of UFC Vegas 61 Bout Against Tabatha Ricci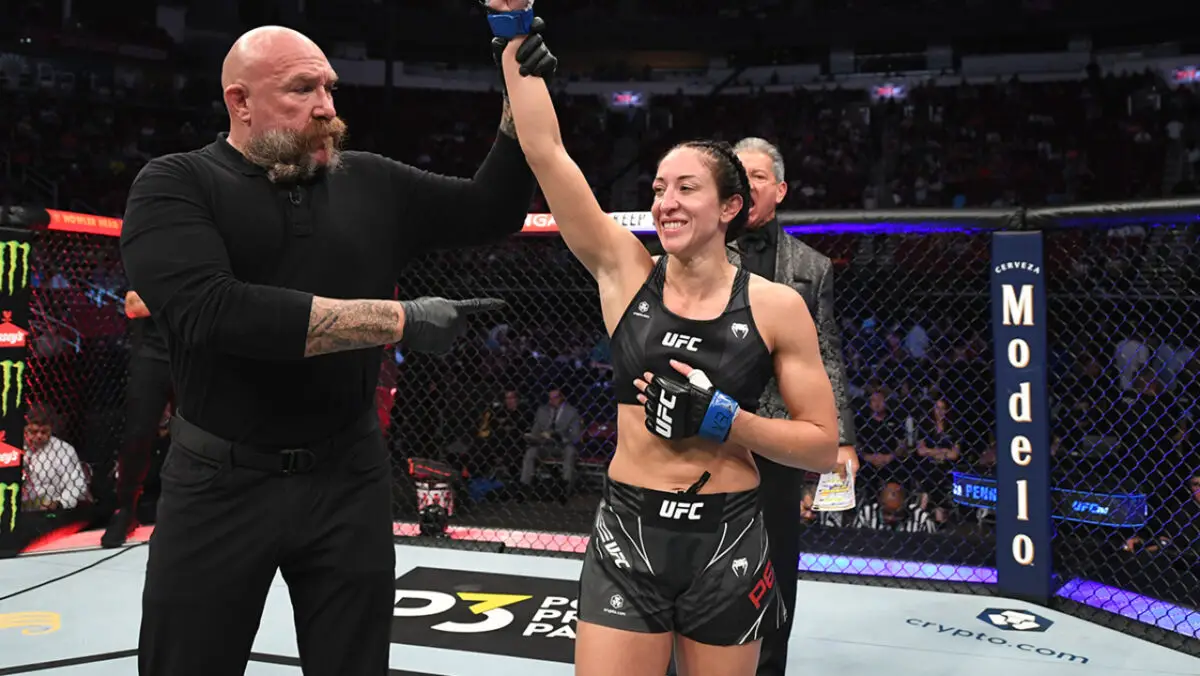 A women's strawweight bout has been nixed from UFC Vegas 61 just a day before the Fight Night event. 
Jessica Penne was ruled out of her bout against Tabatha Ricci due to illness. UFC officially announced this news right before the start of the UFC Vegas 61 weigh-ins. 
Now, after the cancellation of Jessica Penne vs Tabatha Ricci, UFC Vegas 61 will feature a total of 12 bouts on October 1. 
Jessica Penne replaced Cheyanne Vlismas a month ago to fight Tabatha Ricci at UFC Vegas 61. Now, Ricci is without an opponent, and it remains to be seen whether UFC reschedules Penne vs Ricci or not. 
Penne's two-fight winning streak was snapped at her most recent bout against Emily Ducote. On the other hand, Ricci won two back-to-back matches after losing in her UFC debut. 
UFC Vegas 61 will be headlined by a women's strawweight bout between Mackenzie Dern and Yan Xiaonan.