Video Highlights: Jake Matthews Beats Andre Fialho at UFC 275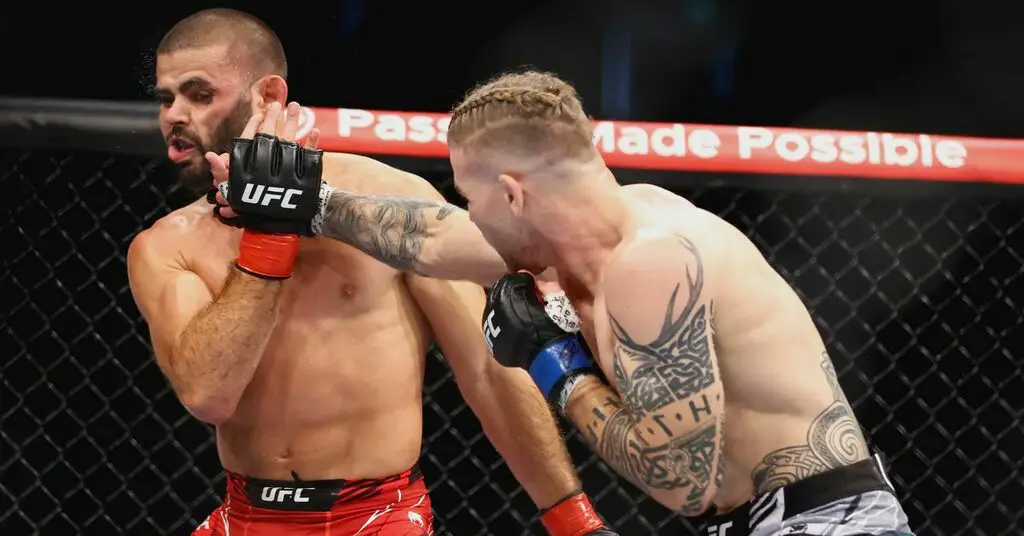 It's a finish after finish for the UFC 275 main card. After the first bout, the second bout also ended via KO. 
Jake Matthews defeated Andre Fialho via KO in the second round at 2:24. Matthews started off this match strong by delivering some early punches. 
He didn't stop and kept sneaking kicks and punches at Fialho. In the ending moments of the first round, the two exchanged a couple of punches but Matthews managed to get the better of Fialho. However, in the last five seconds, Fialho connected a shot that dropped Matthews. 
The second round of the bout started off a bit slow as both the fighters were figuring out their strategy. Matthews finally charged at Fialho who tried to avoid those shots. 
Fialho connected a shot at Matthews before the latter got him with a left hook and a combination of punches. The referee stopped the bout and raised Jake Matthews' hand as he won the match. 
Below you can see the video highlights of this bout.