UFC 281 Results: Dustin Poirier vs Michael Chandler Live Blog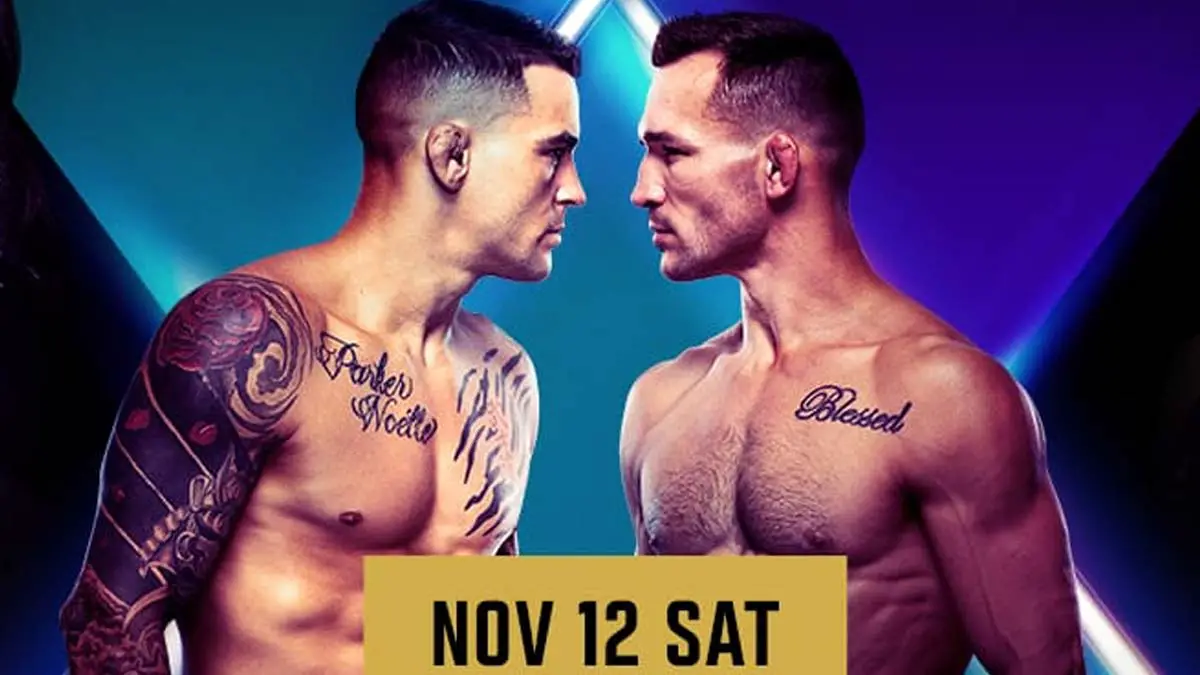 Two highly ranked and high profile lightweights clash at UFC 281 main card when Dustin Poirier takes on Michael Chandler.
Dustin Poirier returns to the octagon for the first time since losing UFC Lightweight Championship bout against Charles Oliviera at UFC 269. That loss broke his 3 fights winning streak and the momentum that Poirier has after back-to-back knockouts of Conor McGregor.
Michael Chandler has had great fights since joining UFC, but his record in the promotions remains 2-2 only. After losing the vacant title bout to Charles Oliviera at UFC 262, Chandler lost to Justin Gaethje at Madison Square Garden last year at UFC 268. He has since defeated Tony Ferguson via highlight reel knockout at UFC 274. Will he be able to pull off something like that once again when he faces Poirier?
Tune in as we bring you live updates from Dustin Poirier vs Michael Chandler lightweight bout from UFC 281 PPV with play-by-play and round-by-round updates.
Live Updates
We are into the video package for this fight. Poirier says he has never lost two fights in a row. Chandler says he has done so much in two years since signing with UFC.
Chandler walks out first. Poirier follows him out shortly afterward. Bruce Buffer gets the announcement done.
Chandler tries to take shot first but both men are keeping their distance early. Poirier goes for a low kick and later lands a punch. Chandler hits a couple of body kicks. Chandler goes for a takedown but it was a weak attempt. Chandler hits a low kick that Poirier checks. Chandler pushes Poirier back with a good sequence. He lands a couple of good right hands. He has Poirier under pressure with more attack. Poirier returns to the middle and fires in a couple of jabs. Chandler once again fires in punches over the body. They collide with headbutts and Chandler then fires in lefts and rights to push Poirier to the walls. Chandler takes down Poirier and tries to go for Kimura. Poirier gets a window to recover and get off his back. Poirier tries to switch as he gets back to his feet. Poirier fires in hard punches as they come back to the middle. Chandler also fires more shots but Poirier staggers him with a big right. Poirier is now landing a flurry of punches, all on Chandler's face Poirier has pinned Chandler to the cage and is firing the shots. The bell saves Chandler.
Poirier lands a jab to start the second round. Chandler is leaking blood. Chandler presses forward and manages another takedown. He has pinned Poirier on his back. Poirier is keeping him close to avoid big strikes. Poirier tries to put on a triangle but Chandler slips out using his elbow and gets on Poirier's back. He tries to get on a rear naked choke, putting Poirier on backfoot. Chandler has put on the choke, but it is a bit higher on the neck. Chandler is all over Poirier and hangs onto the position until he gets a bit tired. Chandler now puts him on his back again. Poirier tries for a kimura but Chandler does not allow him to get it on. Chandler now fires big punches behind Poirier's head now. Poirier is trying to defend but Chandler is getting his shots at will. The round ends and Chandler wins this one clearly.
Poirier lands a calf kick as the first strike of this round. Poirier tries for a few jabs. Poirier lands a high kick. Chandler goes for a takedown and we get a bit of scuffle between them and Poirier ends up on Chandler's back. He hangs on their for a while before attempting a rear naked choke. Chandler submits immediately as Poirier gets the choke on.
Dustin Poirier won via submission(rear-naked choke) at 2:00 in round 3.