Dustin Poirier on Conor McGregor: "I'm Just Living Rent-free in His Head"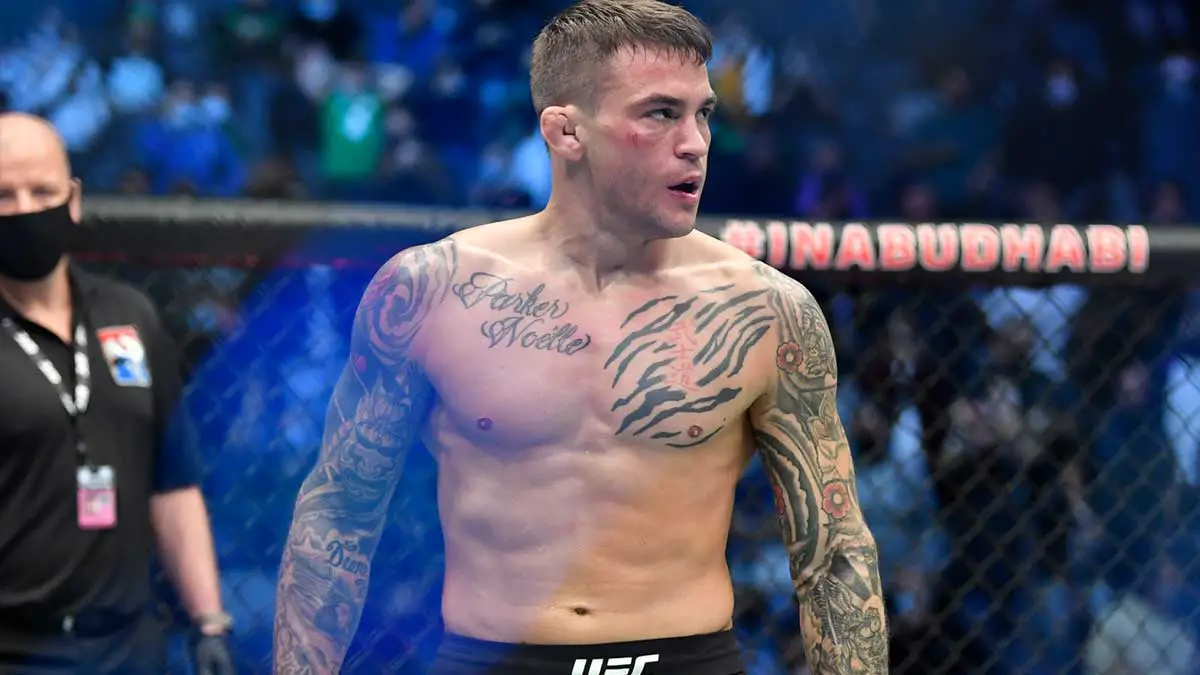 Dustin Poirier and Conor McGregor are long-time rivals and when it comes to showing their rivalry, they left no chance to take shots at each other. Both of them recently had another one of their verbal exchanges on Twitter.
Dustin Poirier currently has an upper hand as he already defeated McGregor two times whereas the latter only defeated him once. Their most recent match took place at UFC 264 in which Poirier got the first-round TKO victory after Mcgregor broke his leg. 
Since then "The Notorious" is quite active and is leaving no chance to provoke "The Diamond." It all began when McGregor became personal and mentioned Poirier's wife. 
McGregor reposted a video of Poirier's interview in which he is talking about fighting a man who made a move on his wife. It started a back-and-forth between the two. Dustin Poirier replied with a still image of knocked-out Mcgregor from their second fight.
After that Mcgregor reminded Poirier he too bounced his head off the canvas. Then, the Diamond simply responded with 1-3 to indicate that he would beat him once again they face-off again in the Octagon.
On Tuesday, Dustin Poirier appeared on ESPN+ Q&A session where he was asked about Conor McGregor. MMA Junkie provided the transcript for his response where Poirier replied,
"It doesn't really bother me – I don't really care. When I think about it in hindsight, like today I was thinking about it like, 'The guy's probably losing his mind.' He can't really train. He's got a hurt leg that he's trying to rehab. Rent-free. I'm just living rent-free (in his head)"
Dustin Poirier is now the #1 contender to challenge the UFC Lightweight Champion Charles Oliveira. However, Poirier is expected to face Nate Diaz next.