Dustin Poirier & Nate Diaz Seemingly Agreed to Fight via Twitter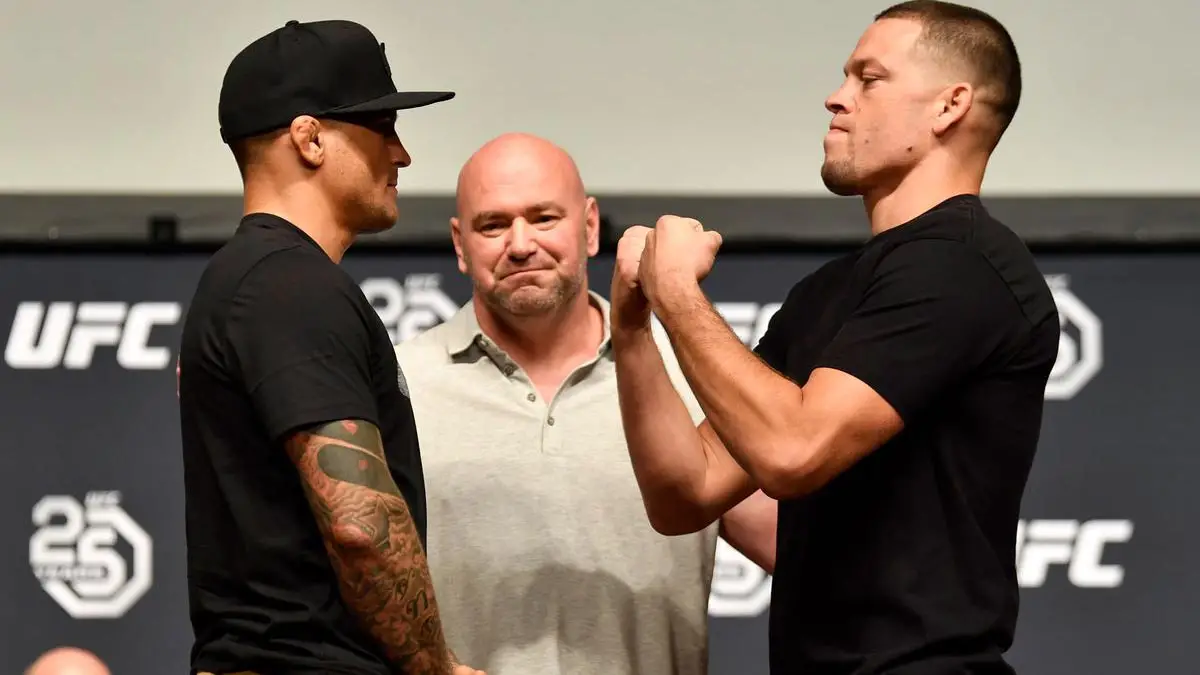 Dustin Poirier(26-6) seems to be preferring a higher payday as he has likely agreed to a fight against Nate Diaz(20-13) instead of going after the UFC Lightweight Championship.
Poirier defeated Conor McGregor with a doctor stoppage in the first round on the main event of UFC 264. With this win, "The Daimond" is currently at #1 in UFC Lightweight rankings and is placed above the UFC Lightweight Champion Charles Oliviera in Pound for Pound rankings.
Poirier is even favoured to win the bout against Oliviera as per the opening odds. However, Poirier seems to be moving to face Nate Diaz for another big payday.
Nate Diaz shared a backstage video on Monday where Conor McGregor called him a "tough bat*rd" and a Terminator. Then, Nate Diaz took a shot at Poirier as he tweeted about Poirier's picture from the hospital when he underwent hip surgery. Poirier vs Diaz was scheduled for a fight at UFC 230 before Poirier suffered the hip injury.
Poirier and Diaz then exchanged more tweets on Wednesday. Diaz once again referenced their cancelled bout from 2018 to take another shot at Poirier. The exchange seems to be taking place after both men have agreed to a fight, atleast verbally. UFC is yet to make the match official with a date and time.
Poirier is currently on a three-fight winning streak which includes two hefty paydays as he defeated Conor McGregor. Diaz returned to the octagon almost after two years at UFC 263 in a loss to Leon Edwards in a welterweight fight.
Oliviera vs Poirier was rumoured for December earlier. But Diaz vs Poirier is considered a better fight for the PPV buyrate, which might be factoring high into this decision. Poirier has netted around $8 million from the fights against McGregor(check estimated UFC 264 payouts here). Both Poirier and Diaz could be expecting $1.5-m million payouts from their upcoming fight.
As for Oliviera, he might wait to face the winner between Justin Gaethje and Michael Chandler for his next bout.
Keep tuned in for more news and updates from UFC.