UFC 265 Medical Suspension: No One Sustained Serious Injury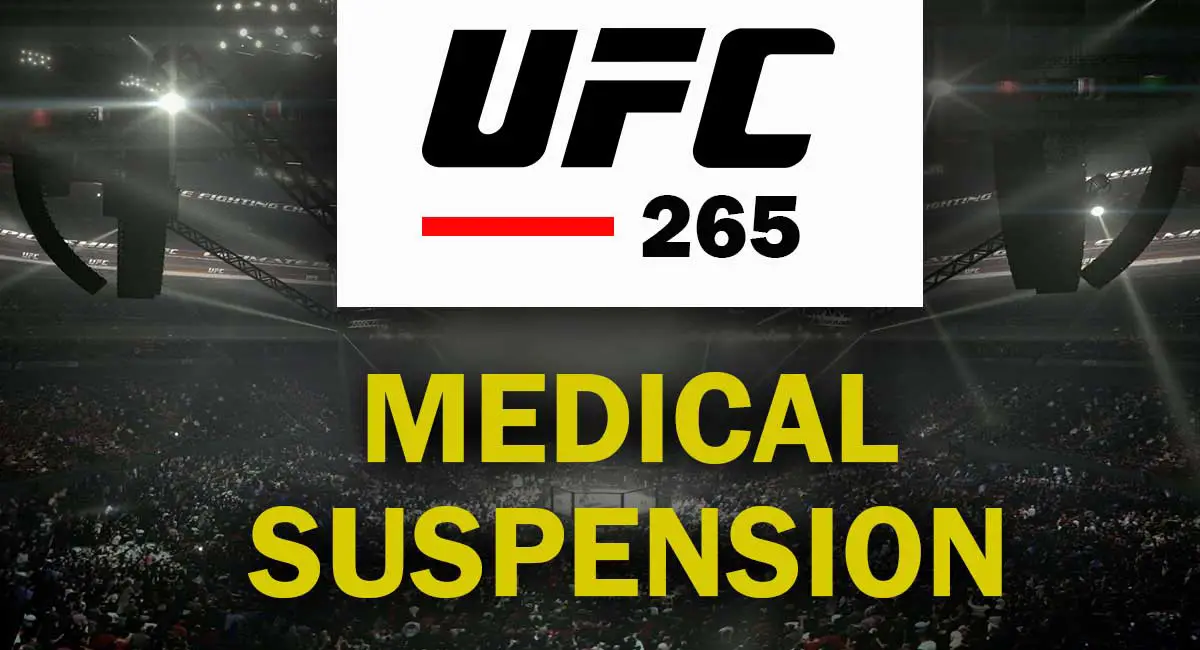 The Texas Department of Licensing and Regulation released the medical suspensions of all the fighters that competed at UFC 265 in Houston.
UFC 265 was filled with great action and thrill and the great thing is that no one sustained a serious injury during the event this past Saturday. Mixedmartialarts acquired the suspension list and it revealed that all the 26 fighters avoided major injuries.
In a typical thrilling UFC event, at least one fighter gets a suspension for six months. But fortunately, it didn't happen this time and the longest medical suspension from this event is of Anderson dos Santos, who can't compete in a fight until October 17.
Some fighters from this event are only suspended for ten days. These fighters include Cirly Gane and Jose Aldo.
The TDLR didn't reveal the details of the injuries but they did reveal the full list of all the medical suspensions of UFC 265. The fans can check it out below.
Ciryl Gane: Suspended until August 17 (10 days)
Victoria Leonardo: Suspended until September 7 (30 days)
Derrick Lewis: Suspended until September 7 (30 days)
Johnny Munoz: Suspended until August 15 (7 days)
Anderson dos Santos: Suspended until October 17 (70 days)
Pedro Munhoz: Suspended until September 22 (45 days)
Melissa Gatto: Suspended until August 17 (14 days)
Karolina Kowalkiewicz: Suspended until Aug. 15 (7 days)
Jamey Simmons: Suspended until August 15 (7 days)
Jose Aldo: Suspended until August 17 (10 days)
Miles Johns: Suspended until August 17 (14 days)
Vicente Luque: Suspended until August 15 (7 days)
Michael Chiesa: Suspended until August 15 (7 days)
Song Yadong: Suspended until August 17 (10 days)
Manel Kape: Suspended until August 15 (7 days)
Ode Osbourne: Suspended until October 7 (60 days)
Bobby Green: Suspended until August 29 (21 days)
Tecia Torres: Suspended until August 29 (21 days)
Angela Hill: Suspended until August 29 (21 days)
Alonzo Menifield: Suspended until August 17 (10 days)
Casey Kenney: Suspended until September 7 (30 days)
Rafael Fiziev: Suspended until August 29 (21 days)
Ed Herman: Suspended until October 7 (60 days)
Vince Morales: Suspended until August 17 (10 days)
Drako Rodriguez: Suspended until August 29 (21 days)
Jessica Penne: Suspended until August 15 (7 days)