UFC Returns To Abu Dhabi For UFC 267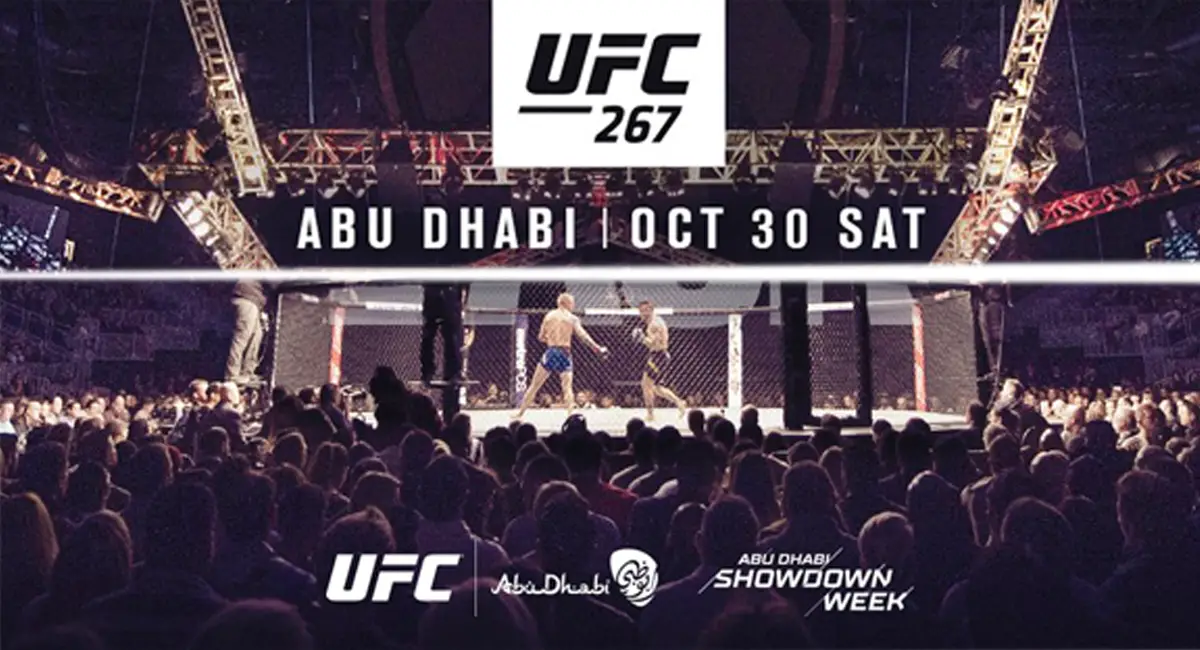 UFC will return to Fight Island in Abu Dhabi as UFC 267 is all set to take place at the Etihad Arena on October 30.
The mixed martial arts organization and Abu Dhabi's Department of Culture and Tourism officially announced that UFC 267 will take place at the capital of UAE on October 30, 2021.

The return of Abu Dhabi showdown week will feature a series of events that will take place alongside UFC 267. It will include a series of fan events, fitness showcases, and many more things. 
The president of UFC, Dana White also released a statement after this official announcement. He said, "Abu Dhabi is incredible – I love that place and the people. I have been talking about all of the things we are working on. I plan on getting all the deals buttoned up this summer. I can't wait to go back and share everything we are working on together."
Abu Dhabi will continue to host championship UFC events till 2023 as they made a 5-year deal with the organization. Last it happened back in September 2019 when Khabib Vs. Poirier headlined the event. 
The company hasn't announced any matches for UFC 267 but several bouts have already been reported. You can find full card here.