UFC 265: Vincente Luque Submits Michael Chiesa, Calls out Kamaru Usman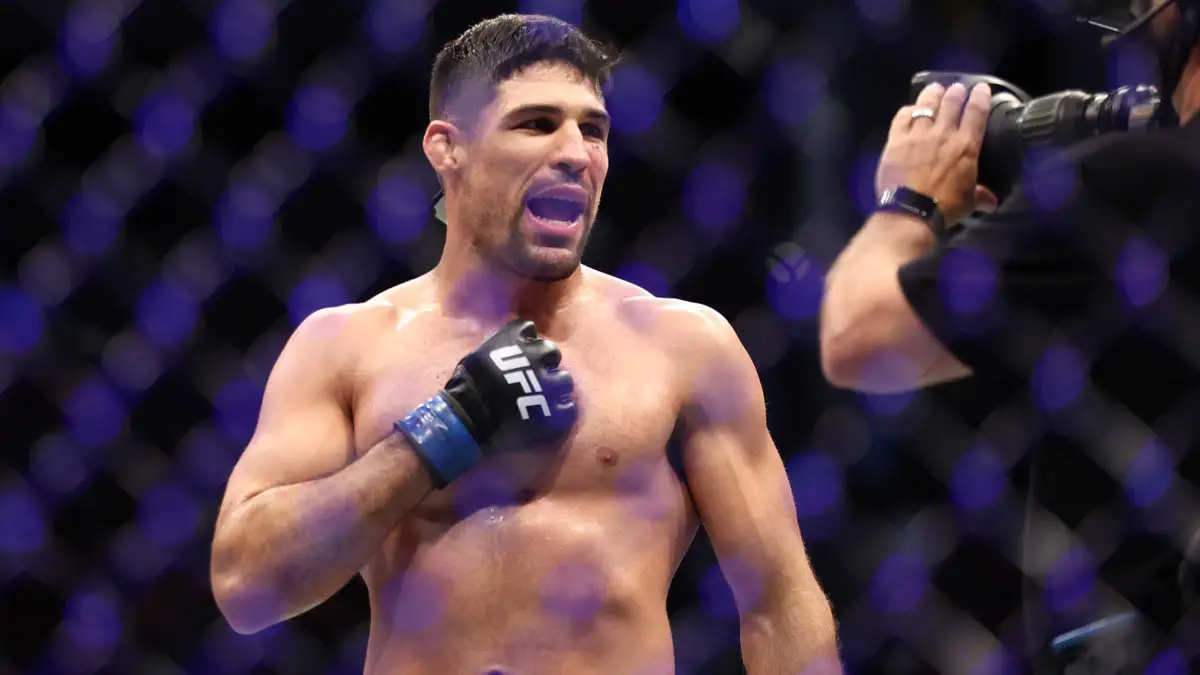 Vincente Luque is already looking ahead as he tapped out Michael Chiesa at UFC 265 and called out Kamaru Usman.
Luque faced Chiesa in the third match of the main card at UFC 265. Unlike the previous two encounters of the main card which went into referee decision, Luque vs Chiesa turned out to be a short affair.
Even during that short match, Chiesa was frustrating Luque with his movement and forcing Luque to chase him. Chiesa was also able to cut open Luque over the eyes as they exchanged punches. Things changed when the Brazilian escaped a submission attempt from Chiesa and went on to attempt his own D'arce choke. Chiesa escaped the first attempt but Luque managed to put on the choke once again to get the submission.
This was Luque's fourth win in a row and 10th win in his 11 fights. All but 1 of these 10 wins have come via stoppage or submission. With such a record, Luque could justify his attempt to get Kamaru Usman opposite for a title match.
In the post-fight interview, Luque expressed that he would like for his teammate and the Welterweight Champion to face his once he gets past Colby Covington.
"I want to say something to Kamaru Usman, my man, my friend. He asked the welterweights to show something. I think I've been showing. I think Kamaru, after you get past Colby, I think it's our time. Let's go."
After his win at UFC 261, Usman has put the onus on the Welterweight division to show him something for him to want to face them. Usman will face Colby Covington at UFC 268 for his third title defence of this year.
Vincente Luque is currently ranked at #6 in UFC Welterweight rankings. But a win over #5 ranked Chiesa would improve his ranking further. And if Usman gets past Covington again, will UFC pit the teammates against each other? Or Leon Edwards would ask for his title shot ahead of Luque?
Usman has signalled that he is ready for Luque in a tweet after Luque's win over Chiesa at UFC 265.
Keep tuned in for more news and updates from UFC.