Aljamain Sterling to Reportedly Not Defend his Title at UFC 267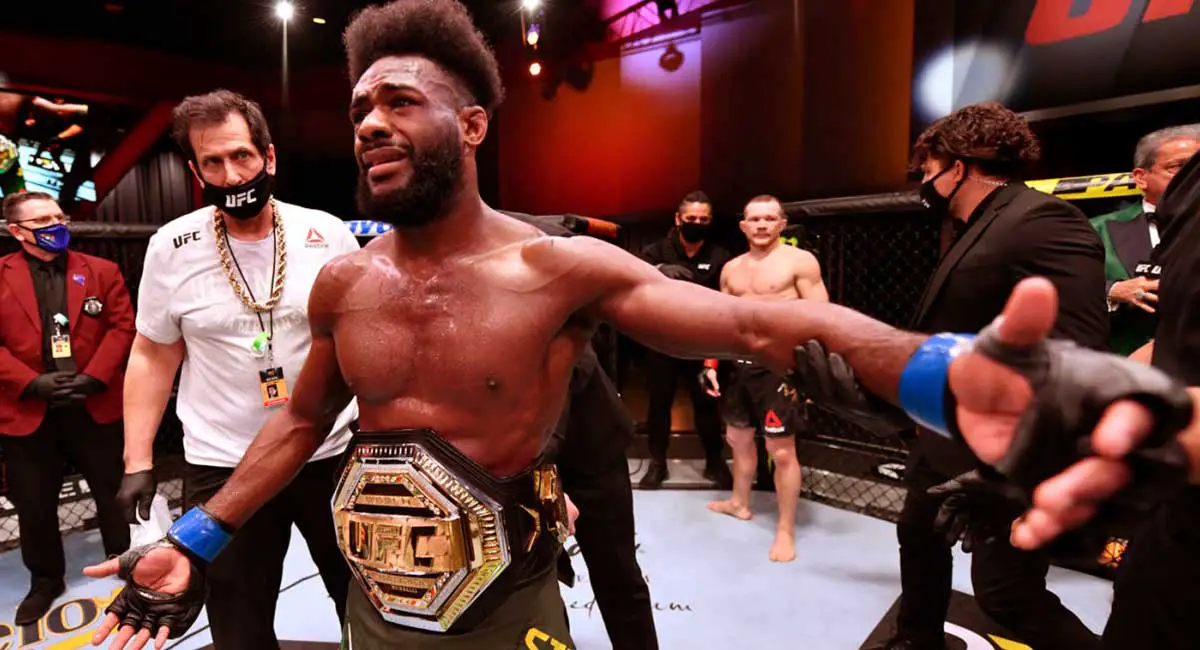 According to the latest reports, the Bantamweight title bout between Aljamain Sterling vs Petr Yan will no longer be a part of UFC 267. The champion, Aljamain was ruled out of this match due to an injury.
Several people with the knowledge of this information confirmed to MMA Fighting that the Bantamweight title bout wouldn't be a part of UFC's return to Abu Dhabi. 
According to the reports, Aljamain Sterling has neck issues. He suffered a neck injury back during his college wrestling days. As of now, UFC hasn't announced whether Yan will have a new opponent or this bout will be postponed.
However, there are speculations that UFC 267 co-main event will feature an interim title fight. Sterling won the bantamweight title from Yan via disqualification at UFC 258. During the match, Petr Yan delivered an illegal knee in the fourth round and hence he was disqualified. The DQ loss to Sterling broke Petr Yan's impressive 10-fight winning streak as well.