Aljamain Sterling vs Henry Cejudo Bout Targetted for UFC 287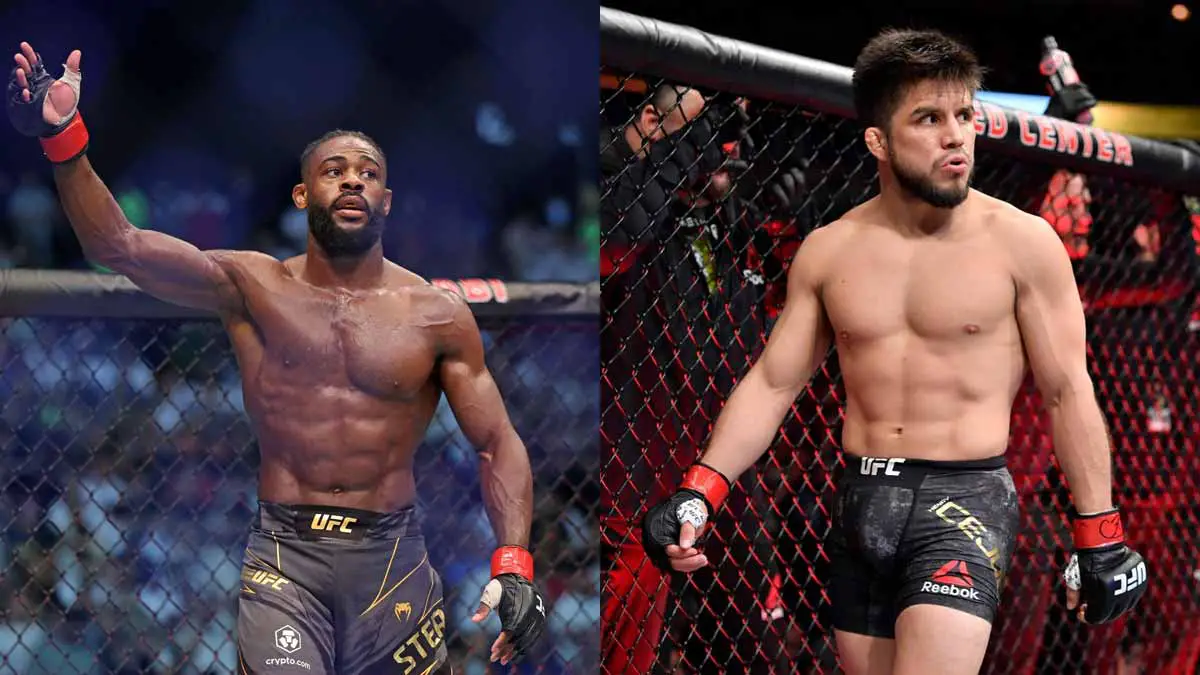 Henry Cejudo's return is targetted for UFC 287 PPV and he will challenge Aljamain Sterling for UFC Bantamweight Championship.
The report comes from MMA Fighting that UFC is planning Cejudo vs Sterling bout but no contracts are issued or signed right now. If the bout is finalized, this will be Cejudo's return to the octagon after three years.
The major obstacle with the fight, as per MMA Fighting, is Sterling's recovery from the torn bicep injury. The fight was once discussed for UFC 285 or UFC 286 in March, but Sterling has said that he requires more time for rehabilitation. If Sterling gets cleared, he will defend the title in April.
Henry Cejudo retired from MMA right after his first title defense of bantamweight title against Dominik Cruz on May 9, 2020. A former two-division champion, Cejudo had also relinquished flyweight title just three months prior to that.
Cejudo started the discussion regarding his return after Aljamain Sterling retained his title over TJ Dillashaw at UFC 280. The rumors have been swirling ever since that the bout might take place in March 2023. But, the injury to Sterling has prevented the bout to become a reality so far.
Sterling has been suffering from one injury or other ever since he won the bantamweight title from Petr Yan at UFC 259 in March 2021. He withdrew from a rematch with Yan at UFC 267 due to a neck injury. He ultimately defeated Yan in the rematch at UFC 273.
If Sterling does not get fit, Sean O'Malley has thrown his hat in the ring to face Cejudo for the interim title.
UFC 287 is not officially announced by UFC, but it is expected to take place on April 8, 2023, in Brooklyn, New York. 7 bouts are currently reported for the event including Kelvin Gastelum vs Chris Curtis middleweight bout.