UFC 280: Aljamain Sterling vs TJ Dillashaw Live Blog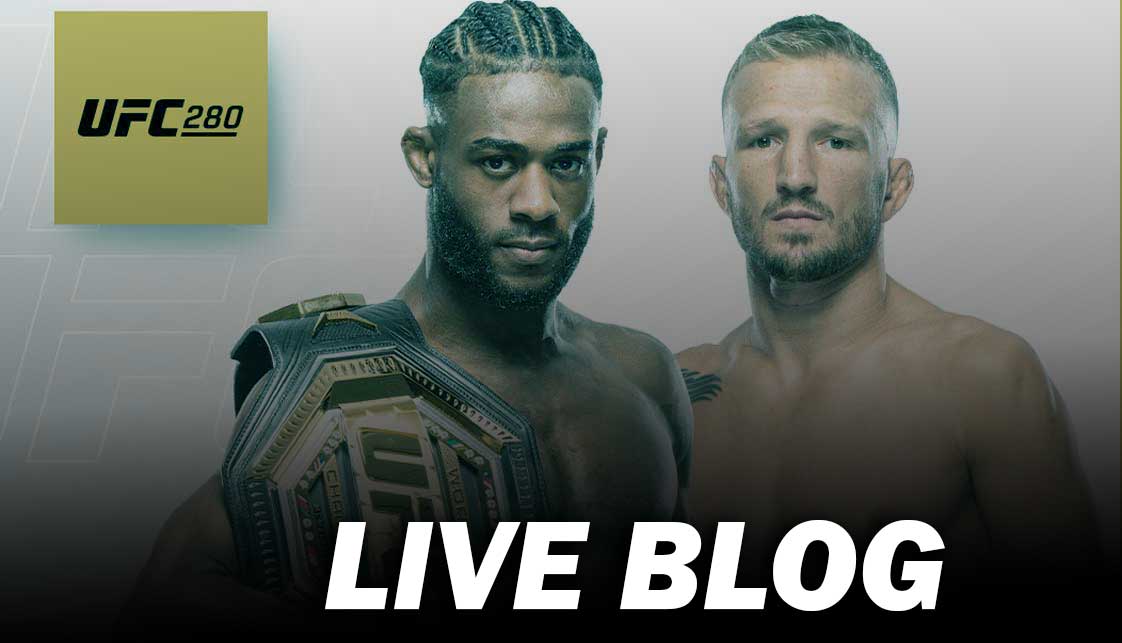 Aljamain Sterling and TJ Dillashaw will clash in the co-main event bout at UFC 280 PPV with the bantamweight title on the line.
Aljamain Sterling is coming off back-to-back wins over Petr Yan to win the Bantamweight title and then defend it successfully. These wins top off his 7 fights winning streak as he remains undefeated for the last 5 years.
TJ Dillashaw returned to the octagon last year in July after serving two years ban. He defeated top contender Cory Sandhagen via a split decision in that bout. With this bout, Dillashaw has a chance to become a 3-time champion in the bantamweight division and become the first fighter to win three titles in the same division. Will he be successful.
Tune in as we bring you live updates from Aljamain Sterling vs TJ Dillashaw UFC Bantamweight Championship bout from UFC 280 PPV with play-by-play and round-by-round updates.
Live Updates
We are getting the video package for this bout. The challenger TJ Dillashaw comes out first.
Bantamweight Champion Aljamain Sterling follows him out soon after. He does some cartwheels after getting into the cage.
Both men go for early jabs. They both duck punches. They land kicks at the same time. Sterling catches Dillashaw's leg as he was going for a kick and brings him down. Sterling gets on the top and Dillashaw looks injured as per the commentators. Dillashaw is still holding on though. Sterling lands huge ground and pound shots. He changes to a rear naked choke after a while. Dillashaw gets out of the choke but is not able to get up. Sterling keeps landing punches and gets him in bodyscissor. Dillashaw blocks the choke but Sterling is relentlessly punching him. Dillashaw gets up on his knees but Sterling brings him down again. They are back to the middle and we can now see that Dillashaw's shoulder is dislocated. Dillashaw keeps fighting for the last few seconds. The referee immediately calls the doctor to check on the shoulder.
The shoulder is popped back in before the round starts. Dillashaw starts with punches. Sterling is targetting that left shoulder with kicks. He has to be patient though as Dillashaw keeps throwing punches. Sterling completes a takedown and is able to keep control due to Dillashaw's injury. Sterling is keeping him down. Sterling goes for a front choke but Dillashaw comes out of it. Dillashaw has to pop the shoulder back in when they get back to the middle of the octogan. Sterling brings him down again and takes a bit of time to get control. Sterling starts to throw hammers on Dillashaw and the referee has to step in finally.
Aljamain Sterling won via TKO(referee stoppage) at 3:44 in round 2.