WWE SmackDown 20 December 2019- Matches & Preview
Check out the preview and matches announced for the WWE Friday Night SmackDown episode of 20 December 2019(12/20/2019).
The New Day vs Shinsuke Nakamura & Cesaro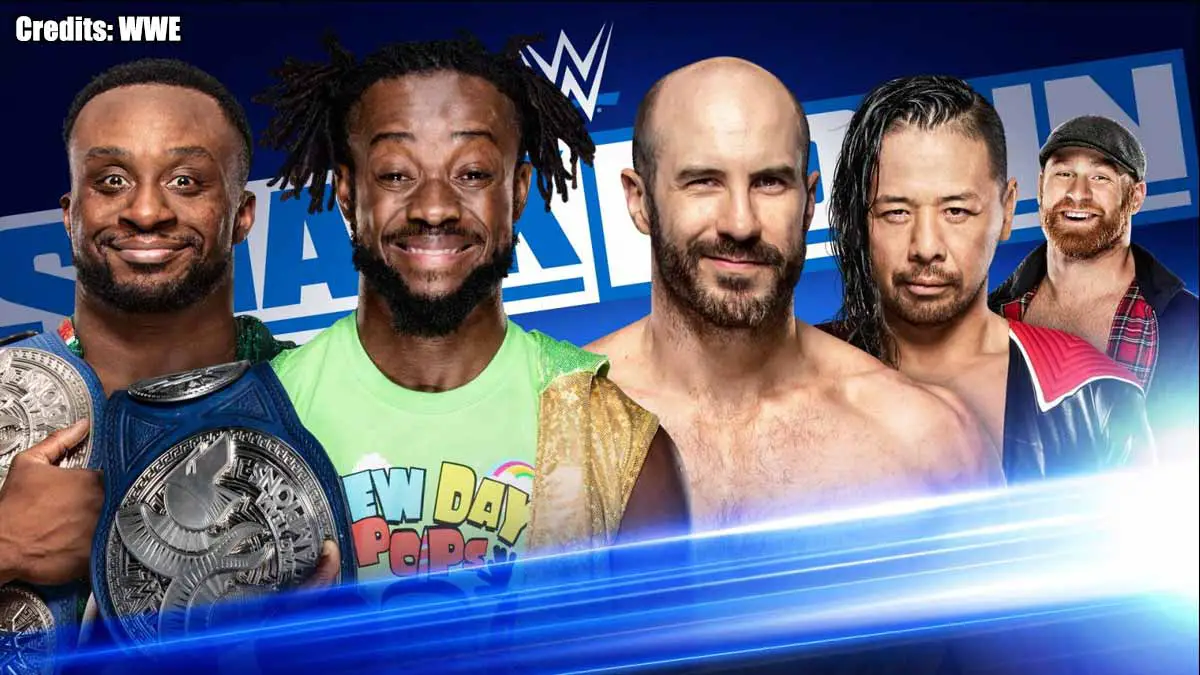 The New Day, on the line of R-Truth and his childhood hero John Cena, has started throwing the SmackDown Tag Team Championship open challenge. The first team to challenge them was the team of Intercontinental Champion Shinsuke Nakamura and Cesaro(flanked by Sami Zayn). The New Day retained their title on that day and then also defended it successfully against the Revival at WWE TLC.
This week, Nakamura and Cesaro would get another shot at the New Day, but in a non-title match. Sami Zayn has been roaming around with his stable for a couple of months now. Maybe this match will lead to a proper feud for them.
Will Daniel Bryan Get His Hands on The Fiend or Bray Wyatt?
Daniel Bryan made a stunning comeback at WWE TLC to attack Bray Wyatt. The crowd was surely excited by his return, but they got even more excited when Bryan had also got the hold of Fiend's mallet. But before Bryan could use it, the lights went out and Wyatt disappeared.
Now that Daniel Bryan has his attention, we can certainly expect the Fiend to strike back. But if we expect anyone to know how to handle Wyatt and his alter-ego, it's the man who infiltrated the Wyatt Family. Another important question is, what happened to the Miz? He also disappeared along with Bray Wyatt.
Dana Brooke vs Bayley
The connection with Dave Batista seemed to have worked well for Dana Brooke. She was able to get a match against SmackDown Women's Champion Bayley last week. Things did not go well for her despite using the Batista Bomb on Bayley. But she was surely able to impress the champ in that match. Now, Brooke has got another chance to face the champ this week at SmackDown after a Twitter exchange.