WWE Intercontinental Title Fatal 4-Way Match Announced for SmackDown 21 May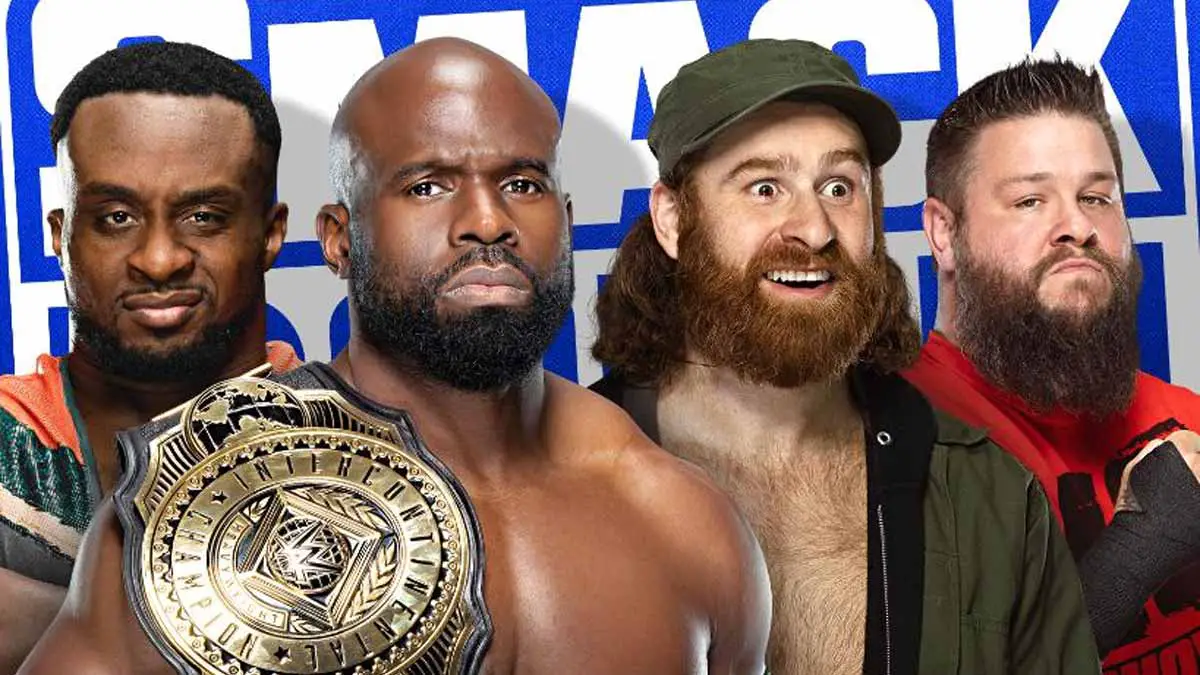 Apollo Crews will defend his WWE Intercontinental Championship in a fatal 4-way match at next week's SmackDown episode.
Crews won the title at WrestleMania 37, defeating Big E in a Nigerian Drum Fight with some help from Commander Azeez. His first title defense came against Kevin Owens on 23 April episode of SmackDown, where Crews was once again able to get the win with some distraction from Azeez. Sami Zayn and Big E have also continued to feature in the storyline.
This week at SmackDown(14 May 2021), Crews held a ceremony to present Commander Azeez with the Nigerian Medal of Honor for his help in defending the Intercontinental title. After the ceremony, Big E appeared on the screen to warn Apollo. Then, Sami Zayn came out and asked Apollo to crown him as the People's champion. Kevin Owens also came out and attacked Crews & Azeez.
This started a brawl between all four of them. Big E ran in to attack Crews & Azeez and stood tall as they ran away backstage.
After the brawl, Apollo Crews went to WWE Officials Adam Pearce and Sonya Deville to ask how they will punish the lot for attacking him. Pearce informed him that they were discussing who should face him for the Intercontinental title next.
Sonya Deville then took a shot at Pearce for putting up a triple threat Universal Championship match at WrestleMania 37. Pearce got irritated by it and announced the Fatal 4-way match between Apollo Crews, Kevin Owens, Big E and Sami Zayn for the Intercontinental title next week.
Keep tuned in for the latest news on WWE and Intercontinental Championship.