WrestleMania 35: Tony Nese Becomes WWE Cruiserweight Champion
Tony Nese has become the new WWE Cruiserweight Champion after he beat Buddy Murphy at WrestleMania 35 on 7 April 2019. This ended Buddy Murphy's 5 months reign as the champion.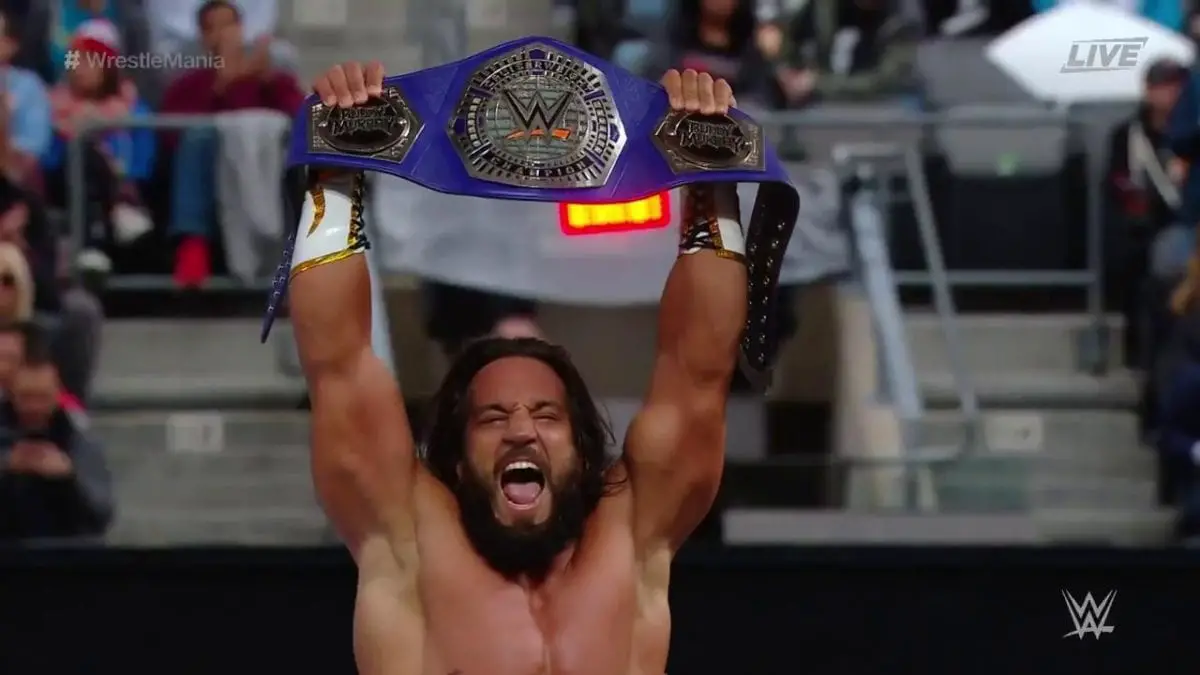 Storyline
Tony Nese won in the Cruiserweight Tournament Finals and got the Cruiserweight championship match against Buddy Murphy. Murphy, who was also a good friend with Nese, came out to congratulate Nese and hit him with a high knee. Both stars attacked each other in the next few weeks.
Match Description 
Murphy enters first. As Nese enters, Murphy almost attacks him. As the bell rings, Murphy goes for the high knee right away but Nese avoids it and unloads on him in the corner. Nese goes to the top where Murphy goes to meet him and drops him over the turnbuckle. Murphy has now put him in a headlock. Nese tries to break the hold by thrashing him to the turnbuckle.
Nese finally hits a suplex to thrash Murphy on the turnbuckle. Nese with some chops, a kick and a spinning kick. He goes to the apron, fights Murphy out there and hits a moonsault as Murphy was left hung to dry. Murphy counters and hits a big boot. Nese hits some punches and goes for the superplex but fails. Murphy counter and goes for the sunset flip and also fails. Nese hits the inverted-rana to get a nearfall.
A beautiful set of strikes on each other which ends with a vicious clothesline by Murphy. Nese then hits a backbreaker for a near fall. Nese then hits a suicide dive and then a 450 splash to get another near fall. Nese stomps on him in the corner. As Nese was going for the running knee, Murphy hits a big boot and the Murphy Law to get very close near fall.
Murphy then puts Nese in the corner and was going for the running knee. Nese intercepts him with a superkick, sets him up in the corner with a German suplex. He connects the running knee and gets the pin to become the new Cruiserweight Champion.
Winner- Tony Nese with a pinfall.
WHAT A HOMECOMING! Long Island's own @TonyNese has DEFEATED @WWE_Murphy to become the NEW #Cruiserweight Champion! #WrestleMania #205Live pic.twitter.com/eoQA8TpckG

— WWE (@WWE) April 7, 2019