WrestleMania 35: Tony Nese Becomes WWE Cruiserweight Champion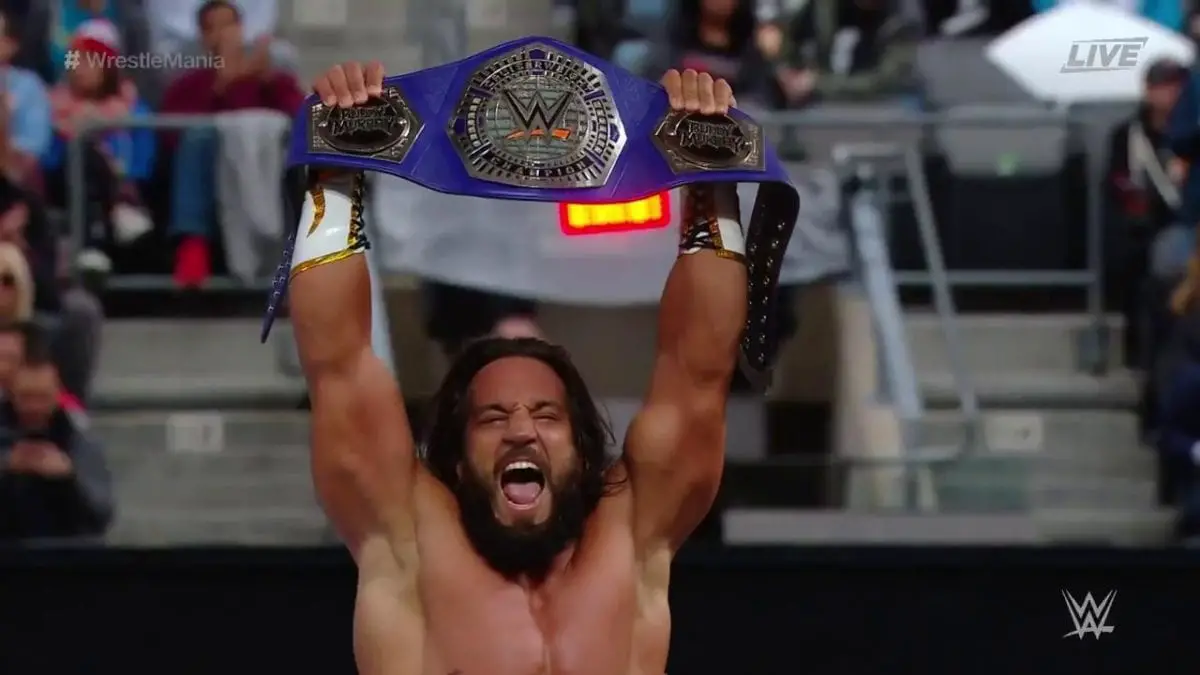 Tony Nese has become the new WWE Cruiserweight Champion after he beat Buddy Murphy at WrestleMania 35 on 7 April 2019.
Tony Nese won the Cruiserweight Tournament Finals and got the Cruiserweight championship match against Buddy Murphy at WrestleMania 35. Murphy, who was also a good friend with Nese, came out to congratulate Nese and hit him with a high knee.
Since then, the animosity only increased between the two stars on the road to WrestleMania.
The Cruiserweight title match opened the kick-off pre-show of WrestleMania 35. Murphy attacked Nese before the bell could ring. Nese countered Murphy in the ring before the action continued in a back and forth manner.
In the end, Nese setup Murphy with a superkick and a German suplex to his his running knee finisher to get the pin and the win. This ended Buddy Murphy's 5 months reign as the champion. Also, this is the first title for Nese that he has won in WWE.
Check here for complete results from WrestleMania 35.