Francis Ngannou Appoints Mike Tyson to Train Him for Fury Fight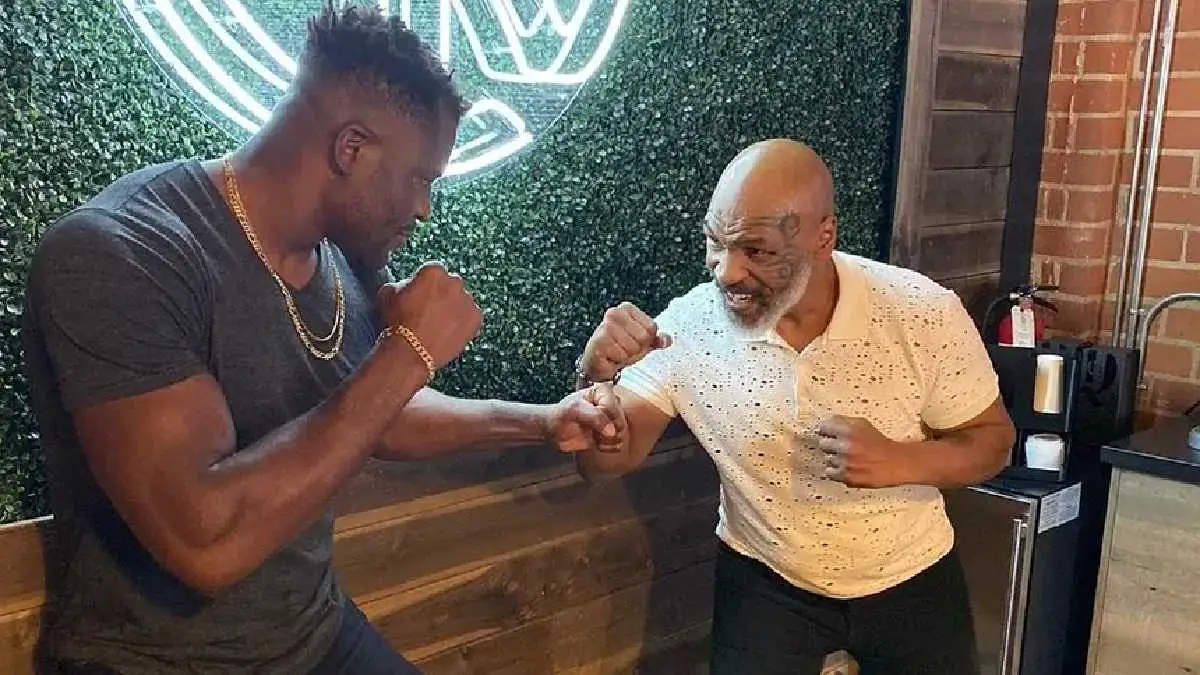 Mike Tyson has officially joined Francis Ngannou's camp for his upcoming boxing match. 
Former UFC Heavyweight Champion Francis Ngannou revealed that he appointed Boxing legend Mike Tyson as one of his trainers for the Tyson Fury fight. 
Excited to get some tips from the best 😏 #FuryNgannou https://t.co/agW6Jq1s7K

— Francis Ngannou (@francis_ngannou) August 3, 2023
A few weeks back, it was officially announced that Francis Ngannou would face The Gypsy King Tyson Fury in a boxing match on October 28, 2023, in Saudi Arabia. 
Francis Ngannous is considered one of the hardest hitters and one of the greatest heavyweight MMA fighters of all time. On the other hand, Tyson Fury's unbeaten record itself is evidence of why he is considered pound-for-pound best boxer. 
Mike Tyson also stated that he backs Ngannou in this face-off of the champions. He added that Francis Ngannou has one hard punch and when it lands, it is game over. Now, he is looking forward to Francis' transition from octagon to boxing ring. 
Francis Ngannou left UFC earlier this year rejecting the biggest UFC deal of all time, and later signed a contract with PFL which also allows him to appear in boxing matches. 
Now will Francis Ngannou be able to defeat the toughest boxing opponent he could choose?