Charlotte Flair vs Trish Stratus Confirmed for SummerSlam 2019
The match between Charlotte Flair and WWE Hall of Famer Trish Stratus is confirmed to take place at SummerSlam 2019 at Stratus' hometown Toronto, Canada.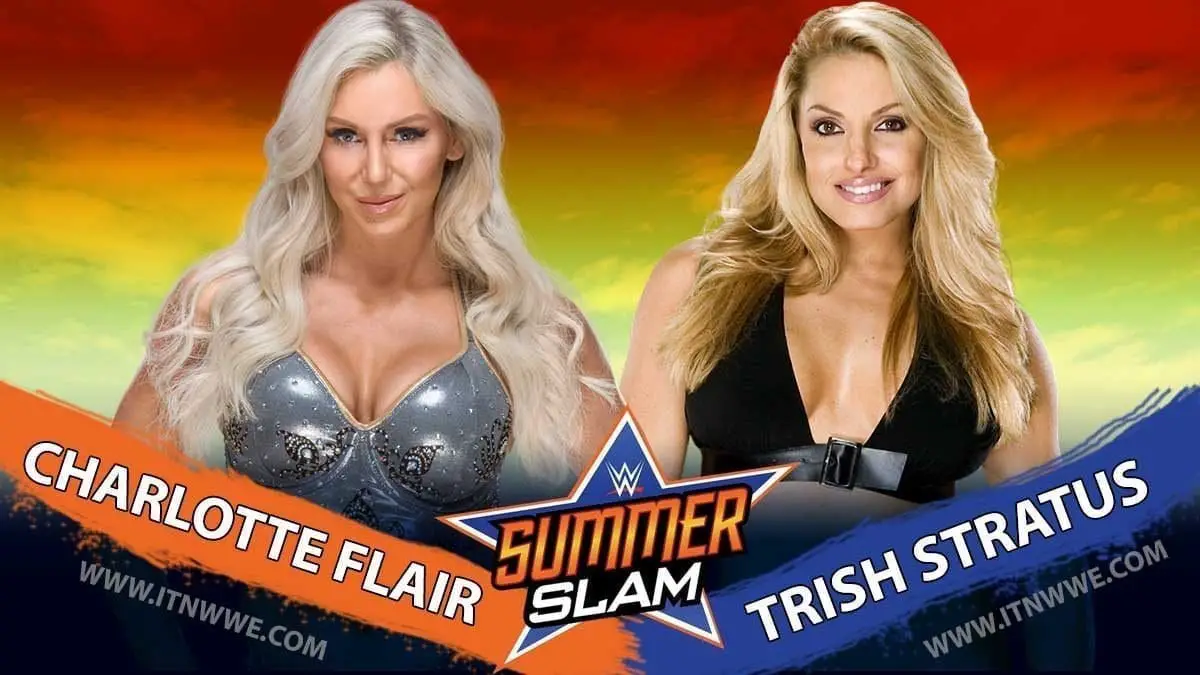 The rumors started last week that Charlotte Flair will get to face one of the greatest women wrestlers of all time of WWE at SummerSlam in Trish Stratus. Those rumors gained momentum as Flair cut a promo last week at Smackdown where she lamented the fact that despite being the greatest of all time and a 9 time World Champion, she is not at SummerSlam card.
This week, Stratus appeared on Smackdown Live for a special edition of the "King's Court" WWE Hall of Famer Jerry Lawler. Lawler mentioned that Stratus missed the Raw Reunion special last week and that, on the day, there were many WWE superstars at RAW Reunion who expressed their desire to have one last match at WWE. Lawler asked if Trish also has the same 'itch'. To which she replied that it is difficult for her since she is a mom now.
Charlotte Flair interrupted them and taunted the 7 times women's champion Stratus of being afraid and using being the parent as an excuse. Charlotte then issued Trish a challenge for SummerSlam in front of family in her hometown of Toronto, Canada. Flair carried with some more taunting, saying that Trish doesn't think she can hang with her anymore.
The taunting seemed to have worked as Stratus finally responded to Flair. Trish said that she respects Charlotte but right now she's just being a b-tch. Trish listed some of the names which started the Women's revolution before Flair and went on to accept the challenge to face Charlotte at SummerSlam 2019.