Bloodline Acknowledgement Ceremony Changed to Tribal Court for "Raw is XXX"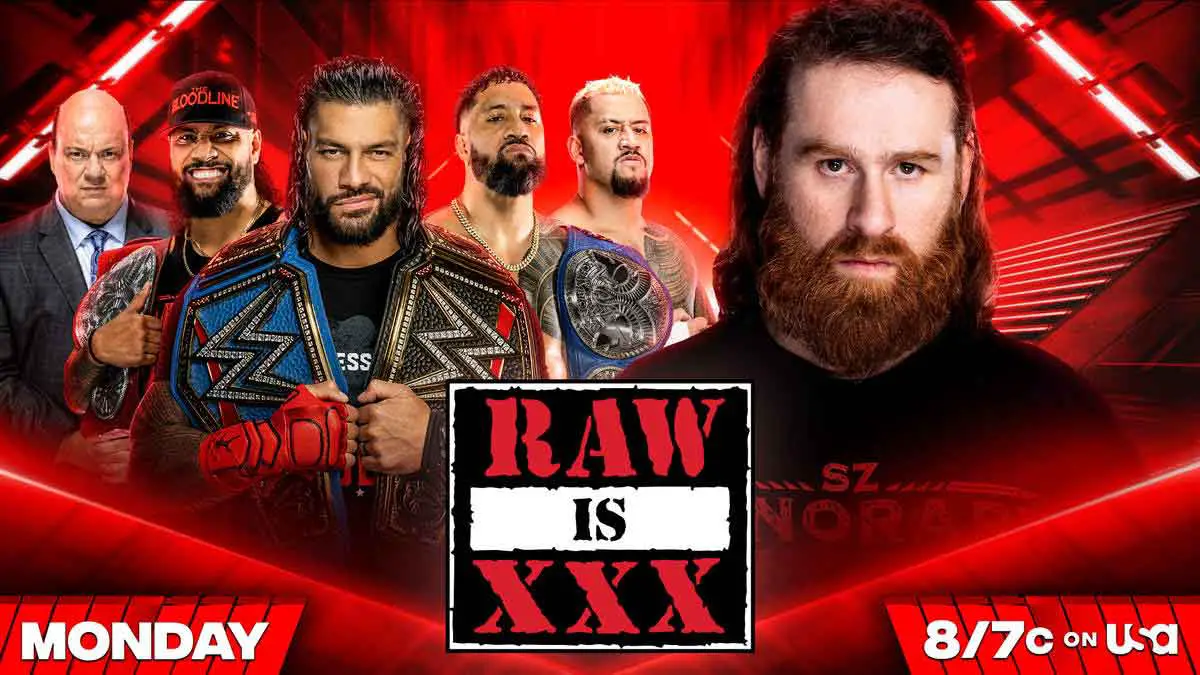 WWE has changed The Bloodline segment for "Raw is XXX" on January 23, 2023. 
Initially, it was announced that the Bloodline acknowledgment ceremony would take place on the 30th-anniversary episode of WWE Raw which was also supposed to feature the Samoan legends. 
However, WWE canceled this plan, and now there will be a Tribal Court to hold the trial for Sami Zayn. The plan changed after the events of the January 20 episode of SmackDown. 
Sami Zayn will give justification for his previous actions. It also includes not being around when Kevin Owens attacked Roman Reigns during the contract signing segment. 
Currently, it is unknown whether the members of the Anoa'i family will be present at the Tribal Court or not. Initially, legends like Rikishi, Afa, Sika, Samu, and more were scheduled to be a part of Raw's 30th-anniversary episode on January 23. 
Will the Bloodline turn on Sami Zayn? Stay tuned with ITN WWE to check the live results of Raw's 30th -anniversary show.