Shane McMahon Fines Kevin Owens $100,000 for Attack on Elias
Shane McMahon has fined Kevin Owens for $100,000(kayfabe) for attacking Elias during the match between KO and Shane at SummerSlam 2019.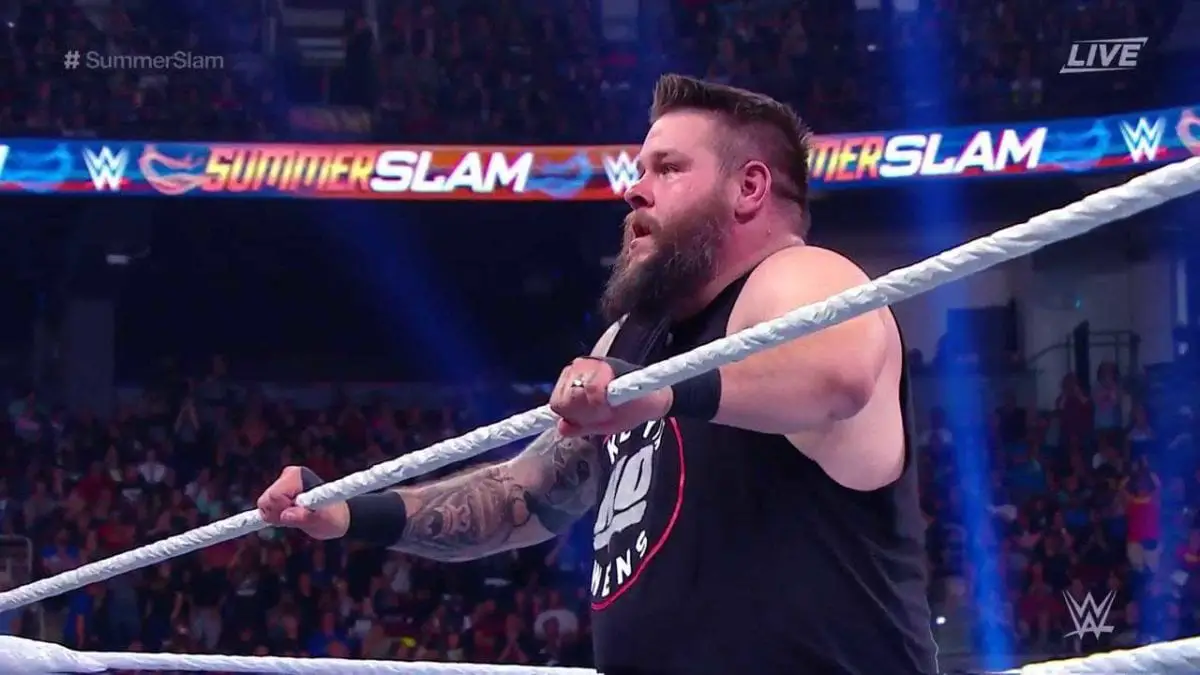 WWE just don't want to drop Shane McMahon's angle at all. They are not even dropping it a notch or two below. SmackDown opened this week with a segment involving Kevin Owens and Shane McMahon and it became clear Shane's story will continue. Kevin Owens cut a promo saying how his SummerSlam win was special for him since his family was watching at the ringside. And that he is not looking forward to the King of the Ring Tournament.
Enters Shane McMahon. And after some name-calling, Shane McMahon gave the bad news to KO. He pointed out that at SummerSlam, Elias was wearing a referee shirt which made him a WWE official and attacking WWE officials isn't going to be tolerated. So, Shane McMahon has decided to fine Kevin Owens with $100,000 as a punishment.
KO called the fine a joke and said it might be nothing to Shane but to him, it a huge amount. The segment ended but the drama did not end. KO stormed into Shane's office afterward and threatened him. Shane reminded him that he is not a competitor right now and if Owens hits him, he would sue him and take every dime from him.
KO was later booked to face Samoa Joe and once again Elias was made the special ring enforcer. Whenever KO was seen to be going ahead in the match, Elias made sure he pulls him back with his shenanigans. As KO hits the pop-up powerbomb and covered Joe, Elias pulled the referee out. He got in the ring and Joe rolled over a distracted KO. Elias did a quick 3-count to give Joe a win over KO.