Exclusive- Seth Rollins on Universal Title: I Will Strike at Right Time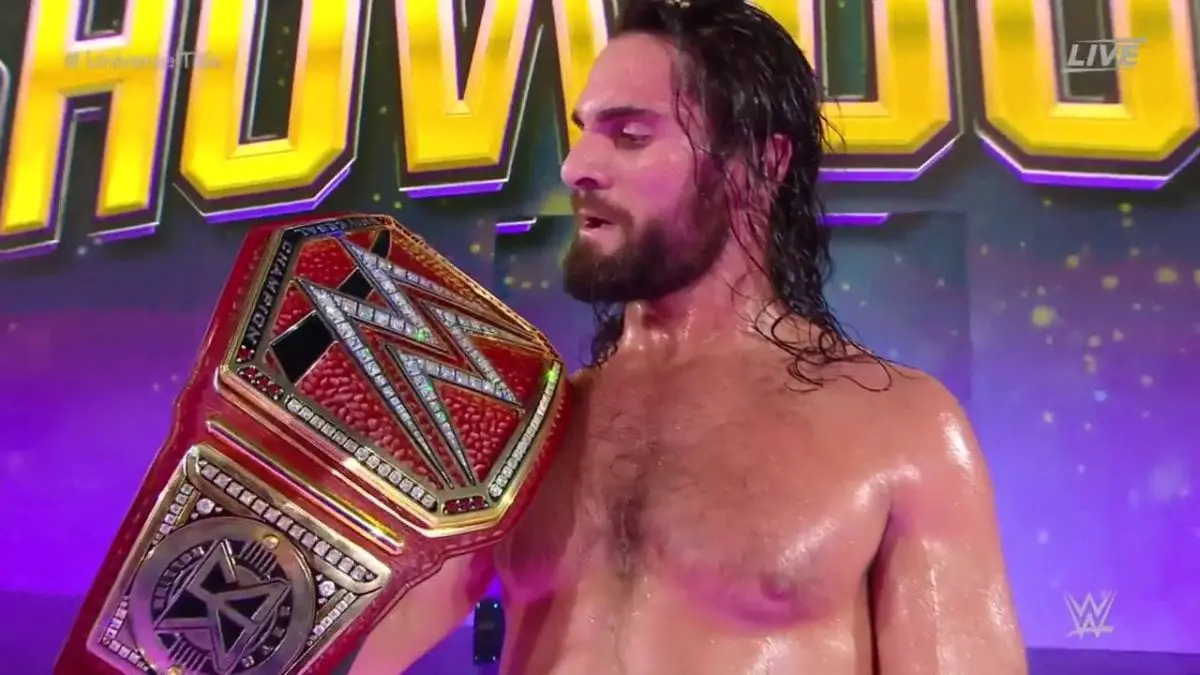 WWE Superstar Seth Rollins joined WWE Now India to promote WrestleMania 37 event and talked about his plans to go after Universal Championship, and what we can expect from his career in coming years.
Seth Rollins won the Universal Championship from Brock Lesnar at WrestleMania 35. He once again defeated the Beast at Summerslam 2019 to capture the title back. But the Beastslayer not even featured in a Universal title match since losing it to The Fiend at Crown Jewel 2019.
Rollins was asked whether we can see him going after the Universal title which his former Sheild buddy Roman Reigns currently holds. Without going into much detail, Rollins said he is an opportunist and a schemer and he will go after the title at the right time.
Well, I can't divulge all of my secrets but I will not lie when I'm saying that, that is my ultimate goal. But I've got to strike at the right time better than anybody that I am an opportunist, I'm a schemer, I'm a planner, I'm a genius. Someone say genius when it comes to these things. And so, I will strike at the right time.
Rollins also said right now he is focused on his match against Cesaro which will take place on night 1 of WrestleMania 37m and he wants to make sure nobody disrespects him in the future.
Right now, I'm focused on WrestleMania, Cesaro, that match, making sure that he doesn't disrespect me, and nobody disrespects me ever again. But the future definitely has more universal championships in store for Seth Rollins.
Monday Night Messiah was also asked, as he has always been at the top in WWE, what we can expect from him in the future. Rollins' reply was in line with his recent on-screen character.
Well, at this point, if you look back at my career, I would say that it's gone pretty well. I've had a lot of incredible moments, I've won a lot of championships, I've got a lot of accolades. And now for me, it's really just about leading the next generation into, they're come ups essentially. And so, what I can do at this stage of my career is really kind of be at the forefront and be that beacon, be that guiding light and let people see, what an example of a leader looks like, and what it looks like to be one of the top guys in WWE.
Rollins also said that he is in his prime currently as a wrestler and has a lot more to accomplish.
For the next five to 10 years, you're really going to see probably prime Seth Rollins, and you look at a lot of the best WWE superstars, their prime is about where I'm at right now. And so, I really truly feel like I'm just getting started. This is just the tip of the iceberg, there's a lot more to accomplish for me in WWE.
Seth Rollins was also asked about Becky Lynch's status but he refused to divulge any details other than that we might see her returning soon.
I can't say when obviously, I can't divulge my wife's secrets. that's bad for me. I gotta be home with her every day, so I wouldn't wanna upset her. But now, she's doing great. Obviously, four months postpartum and she's making incredible strides in her recovery. And I suggest you'll have some sorta update from her sooner than later about when she may return. But she may not. She just surprises. Because she's full of surprises. So, who knows? But either way, she's doing great She's healthy, baby's healthy. She will be back sooner or later.
Seth Rollins vs Cesaro is set for WrestleMania 37 tonight at night 1 of the show. You can check the live results from the show here.