WrestleMania 35: Seth Rollins Beats Brock Lesnar for Universal Championship
Seth Rollins has become the new Universal Champion as he defeated Brock Lesnar at WrestleMania 35 on 7 April 2019. Rollins has now become a 3-time Heavyweight Champion. This was Lesnar's second Universal Title reign which ended after 5 months. Also, this is the second time that Rollins has taken away the title from Lesnar at WrestleMania.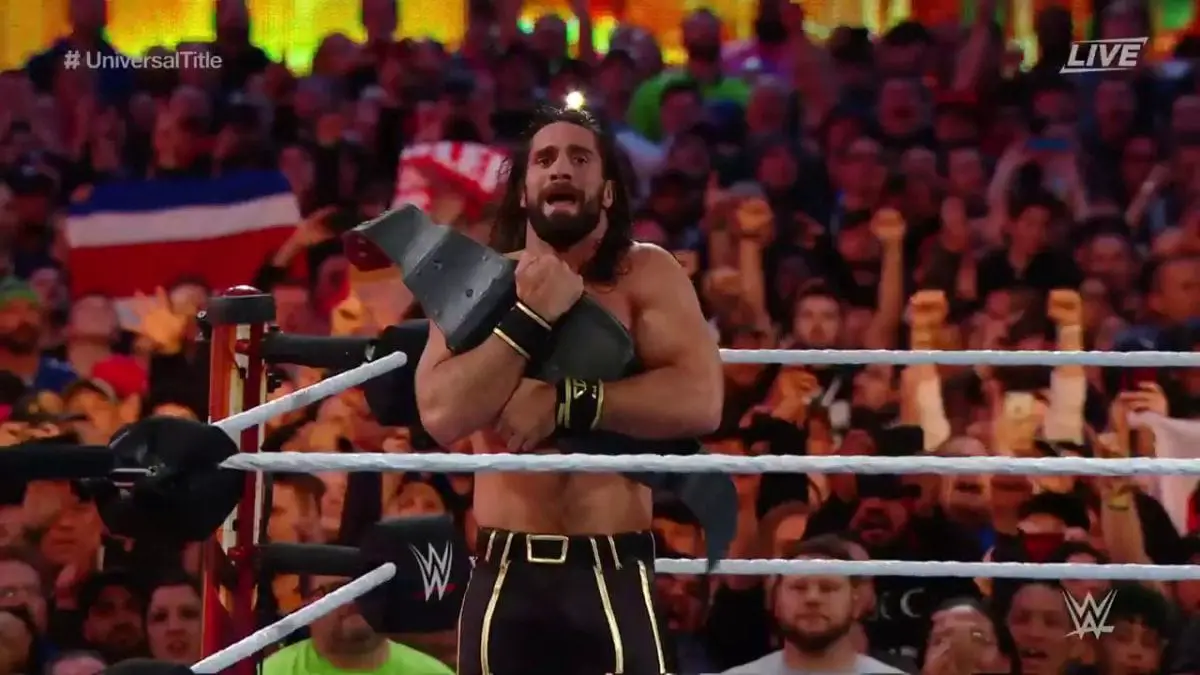 Storyline
The Kingslayer Seth Rollins won the Men's Royal Rumble Match and chose to challenge the Beast Brock Lesnar for the Universal Championship at WrestleMania. As Rollins stood face to face to Lesnar, he demolished Rollins by hitting six F-5 in quick succession. Rollins then got involved in a war of words with Lesnar's manager Paul Heyman for the next few weeks. As Lesnar appeared on 1 April episode of RAW to hype the WrestleMania match, Rollins confronted Lesnar in the ring. They started brawling where Rollins came on top after he hit Lesnar with the curb stomper.
Match Description
Even before Rollins can reach the ring, Lesnar attacks him. He sends him through the ring post and then through the barricade. He follows it up with an F-5 and then throws him at the ringside a few times. He then sends him over the announce table a couple of times before finally taking Rollins inside the ring. The Referee asks Rollins if he wants to continue. Rollins is selling his hand injury. Lesnar again sends Rollins out of the ring. He clears the announce table and puts the table lid over the ring and sends Rollins through it before taking Rollins back to the ring.
The bells finally ring. Lesnar with shoulder blocks in the corner and hits his first German suplex and then the second one. Suplex no. 3 and goes for the F-5. Rollins slips out and throws Lesnar to the referee. He low blows Lesnar and hits a superkick. Rollins then hits three consecutive Curb Stompers. The other referee comes into the ring and Rollins gets the pin to become the new Universal Champion.
Winner- Seth Rollins with a pinfall
Huge pop from the crowd as Rollins holds the Title high. As Rollins reaches the ramp, she again holds the title up and goes wild rolling it over his head. Lesnar is in the ring watching Rollins and indicating that he will get him. Rollins once more holds the title up as the camera cuts off.
Look familiar?@WWERollins has ONCE AGAIN captured championship gold at #WrestleMania! pic.twitter.com/vDrU52gBby

— WWE WrestleMania (@WrestleMania) April 7, 2019