WrestleMania 35: Rollins Beats Lesnar to Win Universal Title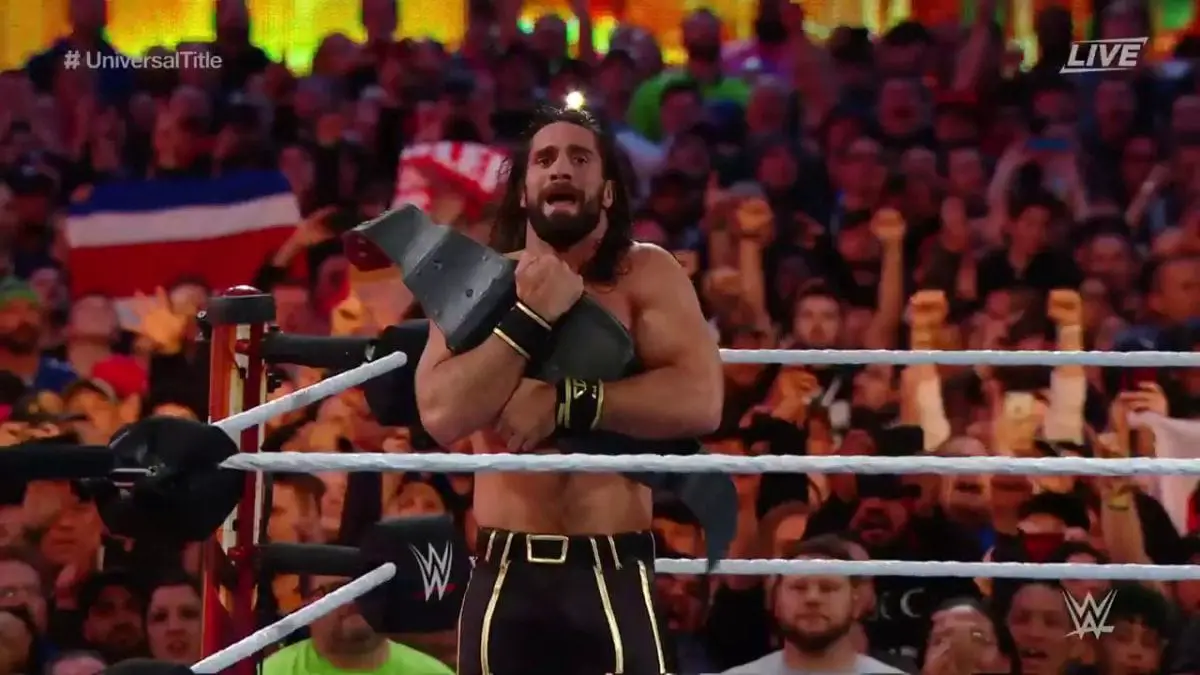 Seth Rollins has become the new Universal Champion as he defeated Brock Lesnar at WrestleMania 35 on 7 April 2019.
Rollins has now become a 3-time Heavyweight Champion. This was Lesnar's second Universal Title reign which ended after 5 months. Also, this is the second time that Rollins has taken away the title from Lesnar at WrestleMania.
The Kingslayer won the Men's Royal Rumble Match and chose to challenge the Beast Brock Lesnar for the Universal Championship at WrestleMania. As Rollins faced off with Lesnar at RAW after Royal Rumble, he was demolished by Lesnar by six F-5s in quick succession.
Rollins then got involved in a war of words with Lesnar's manager Paul Heyman for the next few weeks. As Lesnar appeared on the 1 April episode of RAW to hype the WrestleMania match, Rollins confronted Lesnar in the ring. They started brawling where Rollins came on top after he hit Lesnar with the curb stomper.
The match was supposed to take place later on the card, but Paul Heyman came out to the ring after the opening segment. He announced that since Lesnar is not in the main event, he does not want to wait until the end for his match, and it should take place right away.
As Seth Rollins came out for the match, Lesnar attacked him on the ramp and beat him down at the ringside, sending him into the barricade and announce table. After some beatdown, Lesnar finally brought Rollins back to the ring to start a series of suplexes.
Rollins then pushed Lesnar into the referee as he went for the F-5. Taking advantage, Rollins hit Lesnar with a low blow and hits three back-to-back curbstompers. Rollins covered Lesnar as another referee ran in and got the pin and the win.