Ronda Rousey Choose to Face Charlotte Flair at WWE WrestleMania 38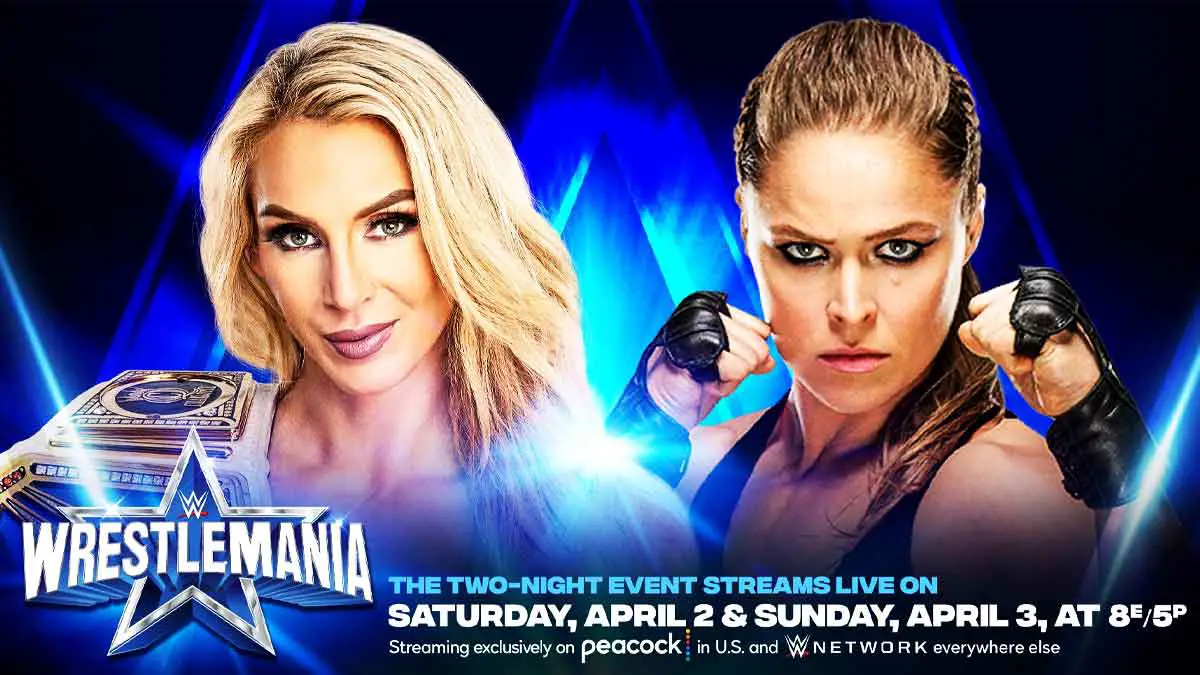 Ronda Rousey has chosen to face WWE SmackDown Women's Champion Charlotte Flair at WWE WrestleMania 38 main event.
Former UFC Champion returned to WWE at this year's women's Royal Rumble match at number 28 and went on to earn the right for a World title match at WrestleMania 38.
Fans were anticipating that Ronda would go after RAW Women's Champion Becky Lynch at WrestleMania. Ronda even appeared at RAW this week in a segment where Becky tried to goad her into challenging her. However, Ronda said she will announce her decision at SmackDown.
In the final segment of SmackDown this week, Sonya Deville first announced that Becky Lynch has informed her of Ronda's decision to face her at WrestleMania. Charlotte Flair mocked Ronda in her promo for a while before Ronda came out.
Ronda advised Sonya to not believe in hearsay and told Flair that she has come here to teach her daughter the family business of a**-kicking. She then told Flair that she will see her at WrestleMania 38. WWE also confirmed later that Flair vs Rousey will be the main event for one of the nights at WrestleMania 38.
This is just the second match to be confirmed for WWE WrestleMania 38 after Roman Reigns vs Brock Lesnar Universal Championship match. Keep tuned in for more news and updates from WWE.