Lesnar to Face Reigns at WrestleMania, Also Added to Elimination Chamber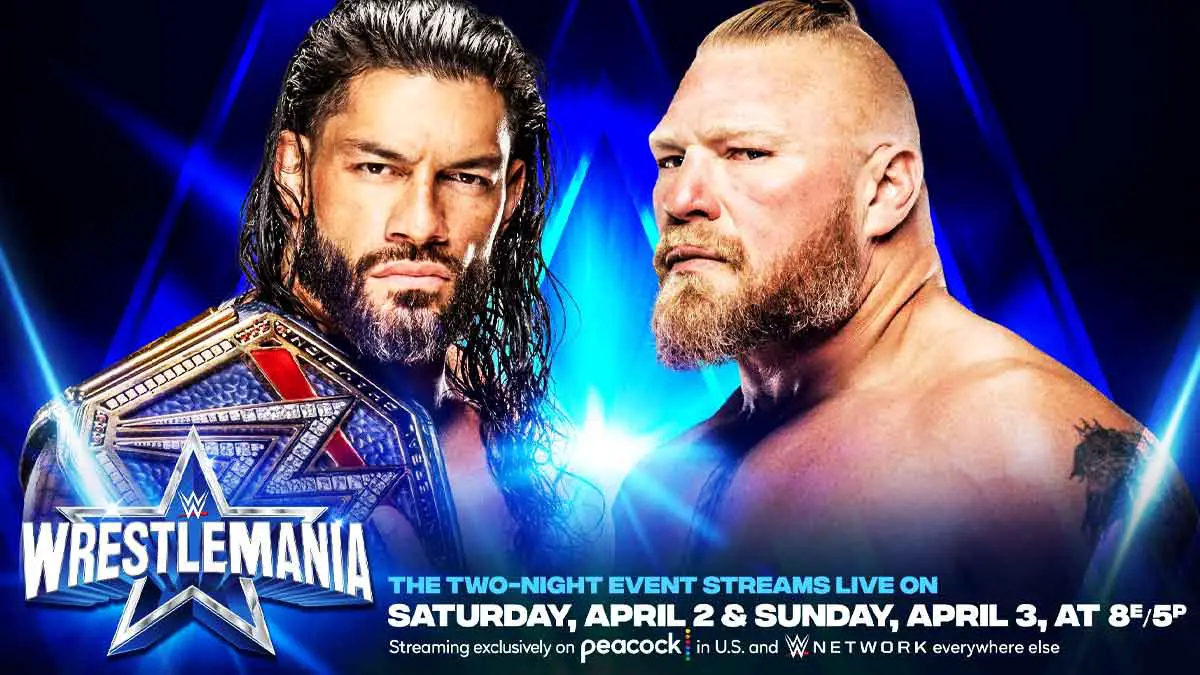 Brock Lesnar has chosen to face WWE Universal Champion Roman Reigns at WrestleMania 38.
But, that is not all. He wants that match to be a title vs title. And after asking for a rematch for WWE Championship, Lesnar has now been added to the Elimination Chamber title match at Elimination Chamber 2022 event.
Lesnar won the WWE Championship at Day 1 event by winning the Fatal 5-way match after his match against Universal Champion Roman Reigns was canceled due to Roman's COVID-19 positive test. He later challenged Roman for a title vs title match, but Roman refused it. Lesnar was then announced to defend the title against Bobby Lashley at Royal Rumble.
Roman then attacked Lesnar during his title defence at Royal Rumble, leading to Lashley defeating Lesnar to win the WWE Championship. WWE then announced that Lashley will defend the title inside the Elimination Chamber in Jeddah, Saudi Arabia, on February 19.
Lashley opened WWE RAW this week to celebrate his win and was miffed that he has to defend the title inside Elimination Chamber against 5 other men. Lesnar came out in his ring gear and announced that he will face Roman Reigns as WrestleMania 38. Then, he added that the showdown at WrestleMania will be a title vs title match.
Lesnar then challenged Lashley for a WWE Title match on the spot. Lashley was angry at Lesnar, but MVP calmed him down and took him to the back. Lesnar asked Adam Pearce to put him in the Chamber match, and Pearce agreed to it.
This will be Brock Lesnar's first appearance in the Elimination Chamber match. Keep tuned in for more news and updates from WWE.