Seth Rollins vs Roman Reigns Announced for First Draft Pick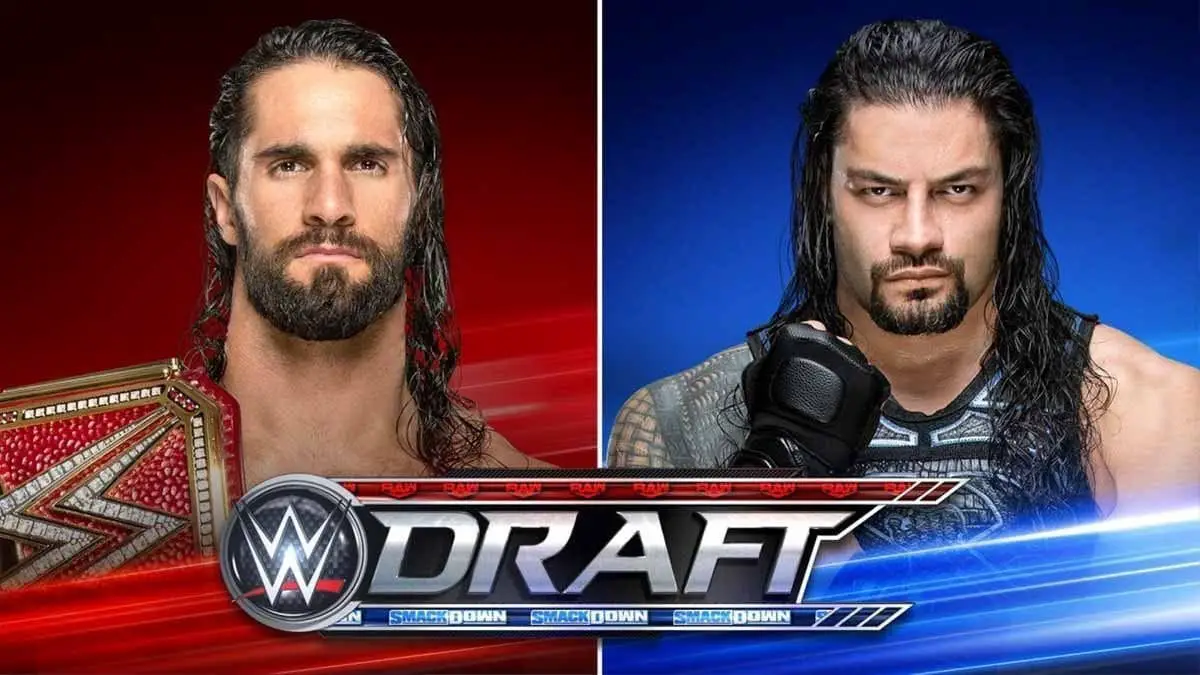 WWE has announced the heavyweight match between WWE Universal Champion Seth Rollins vs Roman Reigns match to get the first pick of the draft from RAW and SmackDown sides.
WWE will be holding Draft 2019 during the 11 October episode of Friday Night SmackDown and then at 14 October episode of Monday Night RAW. The exact format of the draft is not announced until now. But it is speculated that it will be more like an NBA draft where the personalities representing FOX and USA Network will be picking the wrestlers of their choice.
In the latest update from WWE, former Sheild teammates, Seth Rollins and Roman Reigns will be facing off to open SmackDown episode of 11 October. The winner of the match will determine which network will get the first pick in the draft. Rollins will be representing Monday Night RAW while Roman Reigns will be representing Friday Night SmackDown
Rollins and Reigns last faced off in a singles match in February 2018 under a Gauntlet match where Rollins defeated Reigns as part of his an hour-long run in the match. They last teamed up at the Shield's Final Chapter show on 28th April.
The latest multiperson match that both were involved was at the RAW episode of 15 July 2019 where both men were in the Battle Royal to determine the no #1 contender for Universal Championship. Seth Rollins won the Battle Royal and then went on to defeat Brock Lesnar at SummerSlam 2019 to become the WWE Universal Champion.