Rollins vs Nakamura Added to Fastlane 2021 PPV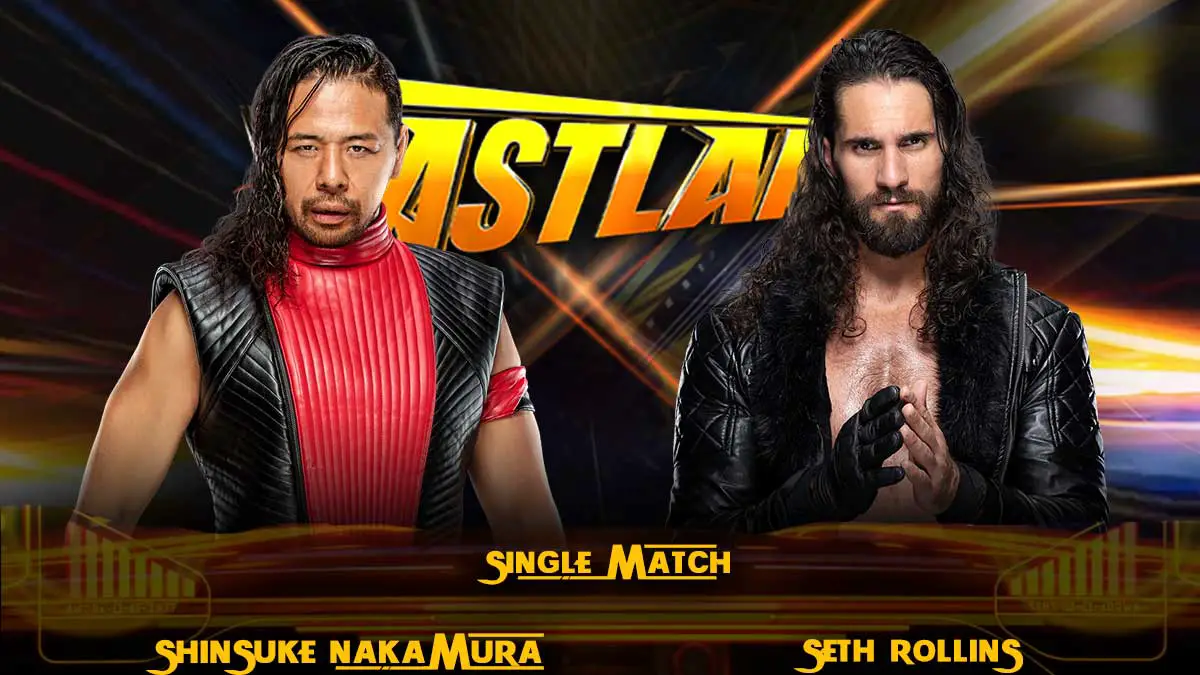 Seth Rollins and Shinsuke Nakamura will face-off at WWE Fastlane 2021 PPV. The match was made by WWE after Nakamura attacked Rollins on this week's SmackDown episode.
Since his return from a brief hiatus, Seth Rollins was feuding with Cesaro. Last week, Rollins attacked the Swiss Cyborg during his match against Murphy. As Rollins went backstage, Nakamura confronted him. Nakamura is Cesaro's former tag team partner.
Rollins came onto the ring on last night's SmackDown and addressed how Cesaro was assaulted by him in the last few weeks. Rollins claimed that Cesaro is jealous of him and called Cesaro the biggest waste of potential in WWE history. Then, that promo was interrupted by Nakamura entrance music.
Nakamura came out to the ring and confronted Rollins once again. Nakamura snatched mic from Rollins and told him to stop doing his non-sense. Rollins then went to attack Nakamura, but Nakamura was ready to turn the tables on him. Shortly after this segment, WWE announced that Nakamura will challenge Rollins at Fastlane.
Cesaro, who has been expected to face Rollins at WrestleMania, was absent from SmackDown this week. No reason was mentioned for Cesaro's absence.
Nakamura has been unable to defeat Rollins in singles matches in WWE till now. The first time Nakamura faced Seth Rollins was at Survivor Series 2018 in a Champion vs Champion match. Nakamura was representing Team SmackDown as the US Champion and Rollins was the Intercontinental Champion from Team RAW.
Another match came between them in Tokyo during a WWE Live Event in 2019, where Rollins successfully defended his Universal Championship.