The Rock Responds to Randy Orton's WrestleMania Challenge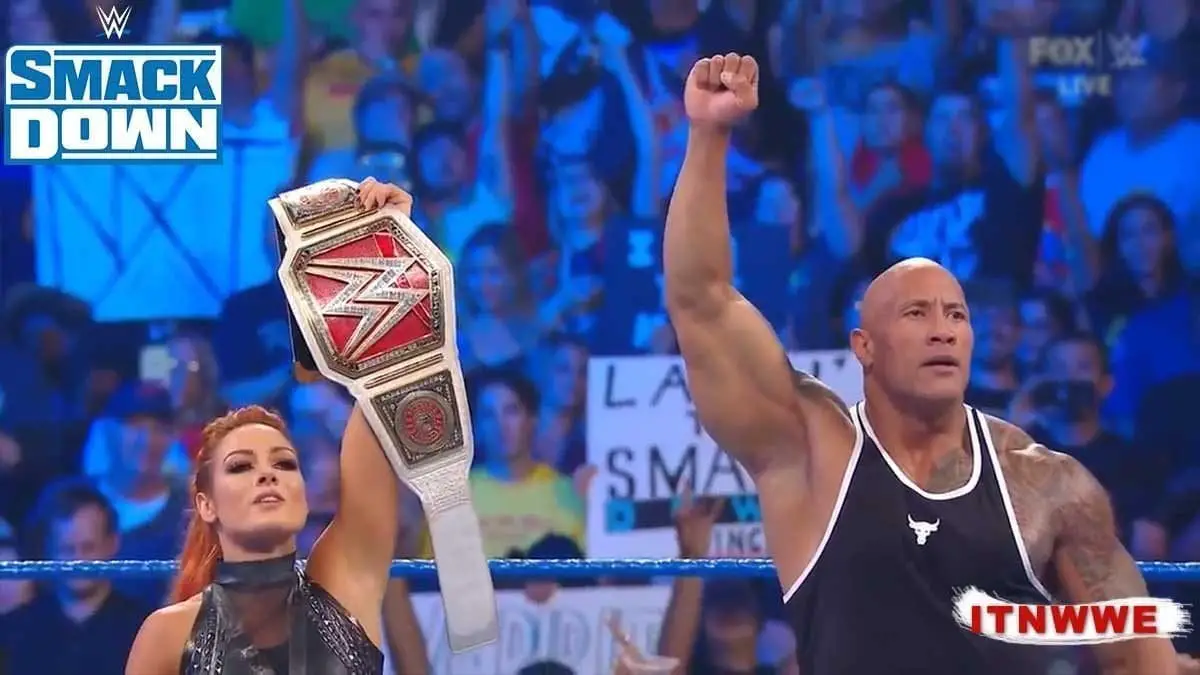 The Rock has finally responded to the WrestleMania challenge put forward for him by Randy Orton over Twitter.
The Rock was announced to appear at last week's Fox premiere of Friday Night SmackDown. He was involved in the opening segment of the show where he joined RAW Women's Champion Becky Lynch and Baron Corbin and ended by taking down Corbin. More details about the segment can be found here.
Prior to that appearance, Randy Orton tweeted to the Rock and challenged him for a WrestleMania match next year. When his demands fell to deaf ears, he tried to add John Cena to the conversation and tried to get his demands met through him.
After that, the Rock finally responded to Orton, joking about how he is still feeling from their tag team handicapped match at WrestleMania XX in 2004. You can check that tweet below.
Orton tweets were most probably just a fun activity over social media because it looks highly unlikely that the Rock would wrestle again in the WWE ring. Even if he does, it will make much more sense for him to put over some other guy than Randy Orton. The Rock was actually rumored to be facing his real-life cousin Roman Reigns at the big event in Tempa next year.
Randy Orton was recently involved in a feud with then WWE Champion Kofi Kingston but was unable to win the title. Last night at Hell in a Cell, Orton defeated Ali but later praised him for his performance.