Roman Reigns Set for a Huge Match for WrestleMania 2020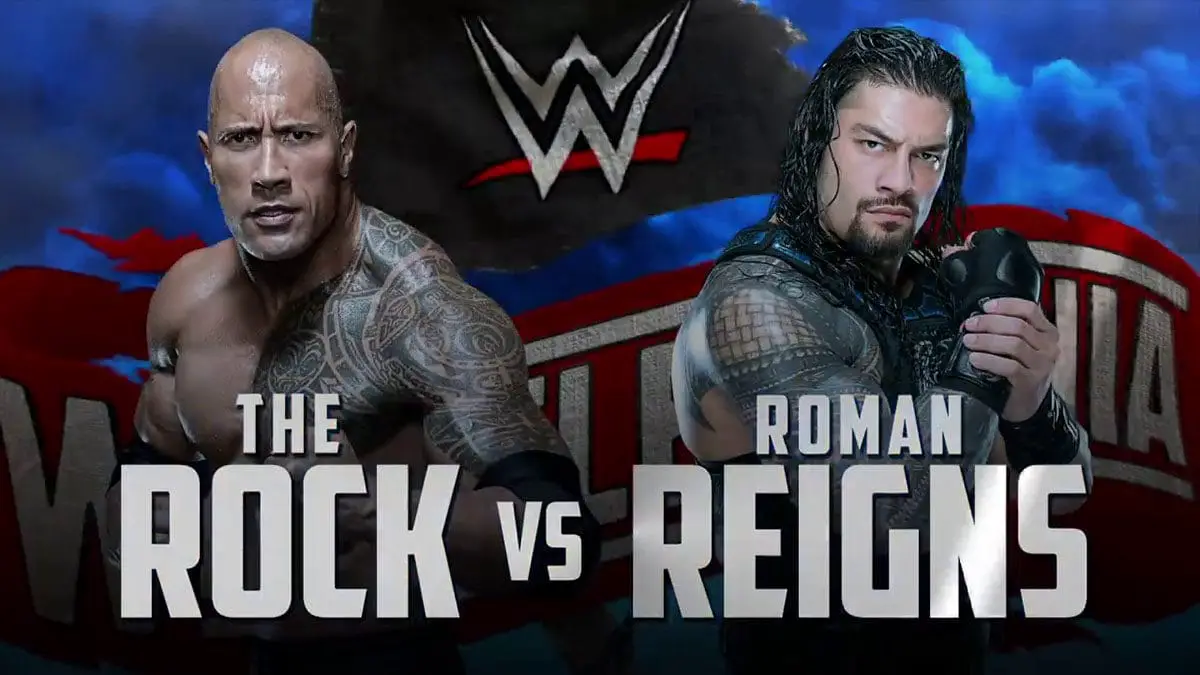 Although WrestleMania 36 is a long way out, WWE might have started building towards it already. As per the latest rumor by Slice Wrestling, WWE is planning for the Rock vs Roman Reigns match to headline WrestleMania 36 on 5 April 2020.
The Rock is set to appear at this week's SmackDown episode which will be its Fox premiere episode along with its 20th Anniversary celebration. It is not clear how the Rock will be used on the show but the rumor might be suggesting a confrontation between the cousins.
The report from Slice Wrestling might indeed turn out to be true due to multiple reasons. First is the obvious appearance from the Rock. There might not be a better occasion to start this feud than SmackDown's mega premiere on Fox. Another reason is that there is a connection between them already from where WWE could play from.
One of the more prominent reasons could be that WrestleMania 2020 will be taking place in Tempa Bay, Florida. And if two natives from Florida main eventing the show would turn it into something else. Earlier, WWE also included this match in a List This! episode a few months back when they listed 5 possible matches for WrestleMania 36.
The Rock last worked on WrestleMania in 2014 when he defeated Erick Rowan in mere seconds and then was joined by John Cena to fend off the Wyatt Family. Prior to that, he has main evented WrestleMania back to back in 2012 and 2013 in the matches against John Cena. The Rock has also main evented WrestleMania with Steve Austin twice and against Hulk hogan once.
Roman Reigns has also been in the main event of WrestleMania for four times and that too in a row.