Ric Flair Threatens Legal Action over "The Man" Trademark
WWE Hall of Famer Ric Flair is threatening to take legal against WWE over the use of "The Man" gimmick from Becky Lynch.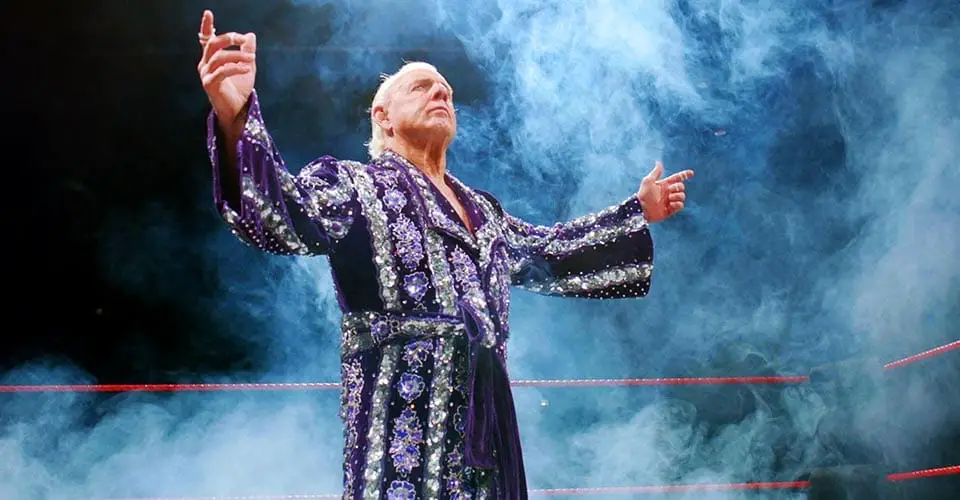 In an interview with TMZ Sports, Ric Flair said WWE is ripping him off using the phrase "The Man" without his permission. He has been referring to himself as The Man since 1981 and even holds the trademark for his famous catchphrase, "To be the man, you gotta beat the man."
Last week, the news broke out that Flair has filed a trademark application for the term "The Man". He told TMZ that he is trying to work out a private agreement with WWE for its continued use by Raw women's champion Becky Lynch before considering legal alternatives if the company isn't willing to pay him for it. He also claimed that he has discussed the situation with current WWE executive Triple H but they weren't able to reach a financial deal.
Becky Lynch started calling herself The Man before last year's SummerSlam while she was in a feud with Charlotte Flair. Becky got over with fans at the time which started a run where she became the SmackDown Women's Champion at SummerSlam and later became the double champion defeating Charlotte and Ronda Rousey in the WrestleMania 35 main event.
Flair says he has no issues with Becky Lynch and supports the WWE's women's division, but business is business and he wants what he believes he's rightfully owed. He specifically said he wants her family, especially her wife Wendy, to be financially secure amid his health troubles. Ric Flair also told TMZ that WWE is not happy with him for making filing the trademark and it has also caused a rift between himself and his daughter Charlotte Flair.