WWE RAW Live Results and Updates- 28 January 2019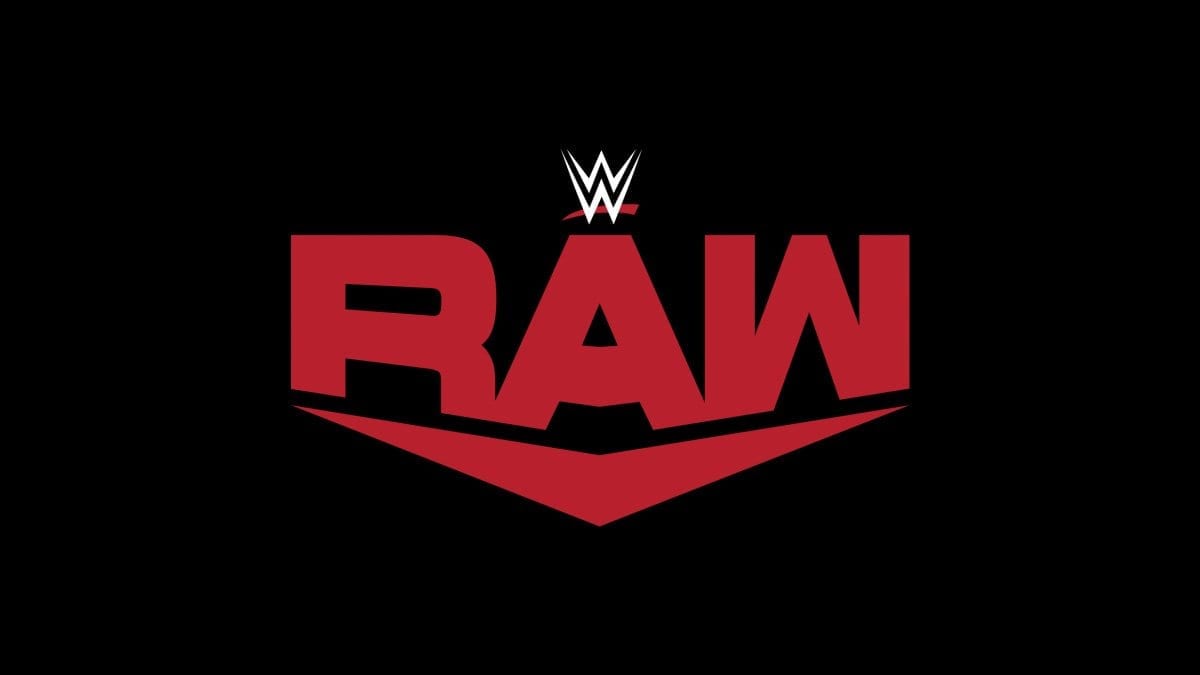 Welcome to the live blog of the Monday Night RAW episode of 28th January 2019. Proceedings will be updated as they happen:
Seth Rollins Has to Make A Decision
Seth Rollins comes out to open the post-Rumble episode of Raw. He said he won the Rumble because he had the most heart and that unlike other kids, his dream was always to win the Royal Rumble and main event WrestleMania. He added that he had a big decision ahead of him – whether to challenge Lesnar or Bryan.
Triple H's music hit at this point. H congratulated Rollins and told him that he always believed in him to win the Rumble and that he needed to know who Rollins would "burn down" at WrestleMania 35 by the end of the night adding that both Lesnar and Bryan would be in the building. Dean Ambrose's music hits before Rollins can respond. He tore down Rollins for being a "kiss ***", adding that Triple H never believed in him.
Dean says Rollins has never been able to beat him fairly and asks Triple H to book a match between them right now. Triple H tries to walk away. Ambrose mocks him by saying that he has to ask Vince McMahon for permission to make the match. Hunter takes the bait, calls for a referee and makes the match official.
Seth Rollins vs Dean Ambrose
Rollins goes right after Ambrose with a flurry of punches. He knee-drops on Dean's face before hitting a pendulum dropkick to send him into the barricade. They continue fighting outside the ring and Rollins leaps off the barricade with a clothesline. Ambrose catches him with a kick when they get back in the ring. Seth pops up and nails a superkick out of nowhere. Ambrose avoids a Stomp and counters a sunset flip powerbomb on the apron. He drives Seth into the ring post a couple of times to get a two-count. Ambrose blocks a suicide dive and hits a facebuster for a near fall as we head to a break.
Ambrose mocks Rollins and then tries to throw Rollins from the second rope. Rollins then goes to the top rope and lands a crossbody on Ambrose, but Rollins can't take advantage as he's hurting. The two exchange chops and Rollins lands a sling blade followed by a Suicide Dive, and then another Suicide Dive. Rollins looks pumped tonight! An enzuigiri pushes Ambrose out of the ring as Rollins lands another Suicide Dive. He then goes to the top rope and for the splash, but Ambrose moves out. Ambrose tries to take advantage and goes for the pinfall but Rollins kicks out at 2. Rollins lands a kick to Ambrose's face and then the Curb Stomp, and gets the win.
Winner- Seth Rollins by pinfall

Women's Tag Team Championship Belts are shown before we head to break.
Nia Jax and Tamina vs Alexa Bliss and Mickie James- Women Tag Team championship Qualifying Match
Back from the break, Ambrose is in the ring wanted to speak something but before he can start, Nia Jax and Tamina come out for their match. Nia had a staredown with Ambrose and she knocks him out of the ring and a few officials hold him back. Soon, Alexa Bliss and Mickie James come out and we get to see a video promo where Alexa and James say that Women Title is the next progression in their career and mocks Nia and Tamina.
Bliss starts off against Tamina and she shows no fear. She slaps Tamina in the face but Tamina fires back with her own hard right hand. Bliss hits a standing moonsault for one count before Tamina tags in Jax. Nia comes in and drives Bliss into James to send her off the apron.
Tamina is throwing punches at Alexa when we return from break and put her in a headlock. Tamina throws her in the corner but Alexa countered with an elbow. Tamina again took control and tagged in Nia. Nia is punishing Alexa before putting her in an arm lock.
Tamina is tagged in; Bliss lands a kick and a roll-up cover, but Tamina just about kicks out. Bliss then gets the tag as Mickie goes to the top rope and takes down Tamina. She then lands a few right hands and then a neck breaker. She goes for the cover but Tamina kicks out at the two counts. Nia is tagged in; she puts Bliss and James on her shoulders and lands a double Samoan Drop. 
Winners- Nia Jax and Tamina by pinfall
Kurt Angle vs Baron Corbin
Kurt Angle is interviewed backstage and asked whether he is embarrassed with his performance at Rumble yesterday. He says he is here to seek revenge on Corbin. In the ring, Corbin takes the mic and says you are the GOAT, but he doesn't believe that Angle has in him anymore for another great run in WWE.
Before Corbin can continue, Angle attacks Corbin. Corbin counters with a huge clothesline and then goes to work on Angle. Angle steps aside and Corbin runs into the post; Angle lands three picture-perfect German suplexes on Corbin. Corbin counters once again and then mockingly applauds Angle. An angle slams on Corbin and he is locked in angle lock. He counters the angle lock and hits a deep six for the pin and the win.
Winner- Baron Corbin by pinfall
Corbin then comes back in the ring to hit the end of days on Angle. He is hobbling a bit though. Maybe, he has injured his leg by that Angle Lock.
What's next for Finn Balor!
They are showing highlights of last night's match between Lesner and Balor. Balor comes out as the crowd cheers. He still looks dull though. Balor starts by saying that he went toe to toe with Lesner but he won't make any excuse for Lesner beating him. He never felt like it and that he feels hurt. He calls out Lesner but here comes Lashley with Lio Rush.
Rush says that it's a disgrace that Balor got the title match against Lesner. He continued that maybe Balor was about to beat Lesner last night but he can't compete with Lashley. Balor mocked Lashley saying that he lasted more against Lesner than Lashley lasted in Royal Rumble. Lashley brutalizes Balor with chokeslams.
The Revival vs Zack Ryder and Kurt Hawkins
Ryder and Hawkins are in control at the start of the match. Revival double team on Ryder. After the body slam, they double team again on Ryder and kept control for some time. Wilder is tagged in, Ryder counters to land a neck breaker. Hawkins and Dawson are tagged in as Hawkins lands a few dropkicks and then an enzuigiri. Dawson counters now and then a tag is made as Wilder and Dawson combine and then get the three count. 
Winners- The Revival by pinfall

WWE Champion Daniel Bryan is with Erick Rowan backstage. He is asked if he can beat Seth Rollins. Bryan says he has beaten AJ Styles yesterday and can definitely beat Rollins who increases the air pollution every time he says "burn it down". he will not wait until WrestleMania and that (we) he will end Rollins' WrestleMania hopes tonight on RAW. 
Elias Interrupted by Jarrett and Dogg!
Elias music hit and we go to break. He says to the crowd that if they want to walk with Elias, they should be burning the house down every time his name is announced. The crowd started chanting- "You are not worth it". Elias replied that he won't write songs for them anymore and that he has a new song for the crowd- "Shut your mouth". Before he can start Jeff Jarrett interrupts and he is annoyed with Elias for what happened last night at Rumble. Then it's Road Dogg's turn to make an appearance. Road Dogg says Elias does not play to entertain the fans but he is just playing for himself.
They start singing "With my baby tonight" since Elias doesn't want to perform and proceed to the ring. Elias hit Dogg with a guitar at the ringside. He comes in the ring to take on Jarrett but Jarrett counters, although briefly. Elias with a cheap shot in the midsection on Jarrett and breaks a guitar on his back.
Natalya and Dana Brooke will take on the Riott Squad in the tag team qualifying matches. Dana tells Natalya that she is better than Ember Moon. Natalya is upset and replies it is not about who is better, but they should give their best in the match. Brooke gets upset over this and tells her that she is not only better than Ember but also better than Natalya.
The Riott Squad vs. Dana Brooke and Natalya – Women Tag Team Championship Qualifying Match
Natalya starts off but quickly tags in Brooke. The bodybuilder takes control and hits a flip off the apron. She clotheslines Morgan into the LED board on the ring. Logan ends up taking control by sending Brooke's head into the turnbuckle. She tags Morgan and they hit a double-team facebuster for a two count. Dana tags Nattie after taking an enziguiri. Nattie locks Morgan in the Sharpshooter and Logan breaks it up by pushing Brooke into her. Morgan rolls up Natalya for the pin.
Winner- The Riott Squad via pinfall
Dana apologies to Natalya but Natalya is having none of it and goes away.
Ronda with another open Challenge
Ronda makes her way to the ring but the crowd starts chanting – 'Becky! Becky!'. She reminded everyone how she was just watching Royal Rumble in 2018 and is now the champion this year. She thanked Sasha to give her the best match of her life. The crowd wants Becky, which causes Ronda to stutter. This promo was getting awkward and Bayley comes out to challenge Ronda.

Rousey takes her down right away but Bayley is able to turn things around by going after the arm Banks worked over last night. Ronda puts Bayley in an armbar using the middle rope. She let her go before 5 counts. Bayley hits her with a neck breaker when she gets back into the ring. Ronda lands funny on her knee and Bayley takes advantage with a chop block.
Bayley is working on Ronda's leg as we come back from the break. Ronda tried to put her in ArmBar again but fails. Bayley works on Ronda in the corner and gets two counts. She again pushed Ronda in the corner but Ronda counters and is building momentum. Ronda's arm is hurt but she keeps on fighting. She hit a big clothesline and get another two count. Bayley has countered Ronda as she was trying a boot to the face and locked her leg. Ronda escapes the lock by taking both of them to ringside. Bayley has sent Ronda to the barricades as we go to another break.
Bayley continued his offense on Ronda. Bayley hit an elbow drop from the top turnbuckle and locks Ronda in the Bank Statement but Ronda reaches the ropes. Bayley has put Ronda on the top turnbuckle but Ronda countered with a suplex from the turnbuckle and put Bayley in Armbar. Bayley submits.
Winner- Ronda Rousey by Submission
Becky is here!
Ronda offers her hand to Bayley after the match and after some hesitation she takes it. They handshake in the ring when Becky comes out hobbling with her left leg. Lynch says that she's on RAW to prove to Rousey that she isn't the baddest woman in the planet. Becky reminded Ronda she knocked down Ronda in the ring last time she was at RAW. But Ronda never came after her and she has to come after her back. Becky chooses Ronda for Wrestle Mania.
Ronda comes back to Becky saying that she can break her face just like and that everyone knows she can kill Becky with her bare hands. Rousey brags to Lynch that she's been main eventing for a decade and that Lynch was in the pre-show last WrestleMania while she stole the show at last WrestleMania.
Braun Strowman vs Drew McIntyre
Braun no-sells Drew and throws him in the corner. McIntyre hits a running shoulder and Strowman doesn't budge. Strowman sends McIntyre out of the ring. He gets a running start and McIntyre kicks out his leg so he crashes into the barricade.
McIntyre has Braun in a sleeper hold. Strowman powered out of it and hit McIntyre with a bare paw. He sends him into the corner and clotheslines McIntyre out of the ring. McIntyre pushed Strowman into the post ringside. After countering McIntyre, Strowman was going for steel steps when Baron Corbin attacks him from behind to cause a DQ. Corbin grabs a chair and goes after Braun where Strowman punches the chair out of his hands and throws him from pillar to post.
He then drives McIntyre into the barricade, and then shoulder slams Corbin. he then drives Corbin's head into the steps. McIntyre then lands a Claymore Kick on Strowman and picks up Corbin. McIntyre and Corbin then chokeslam Strowman into the steps.
Meanwhile, Dean Ambrose has a completely different version about what happened earlier in the ring.
What will Rollins decide?
Seth Rollins is announced to enter the ring by the ring announcer but Brock Lesner and Paul Heyman make their way to the ring. Heyman says that Rollins has the easiest decision to make and face Daniel Bryan at Wrestle Mania. Rollins makes his way to the ring and goes after Lesner with kicks in the mid-section.
Lesner although hit an F5 on Rollins and then another F-5 after some time. As officials check on Rollins, Lesner hit 3 more F5s on Rollins as the crowd booed him. Rollins refuses to go down and yells at Lesnar asking if that is all he has. Brock grabs him one more time for a sixth F-5 to end the show.