With Paul Heyman Return, Has Roman Reigns Turned Heel?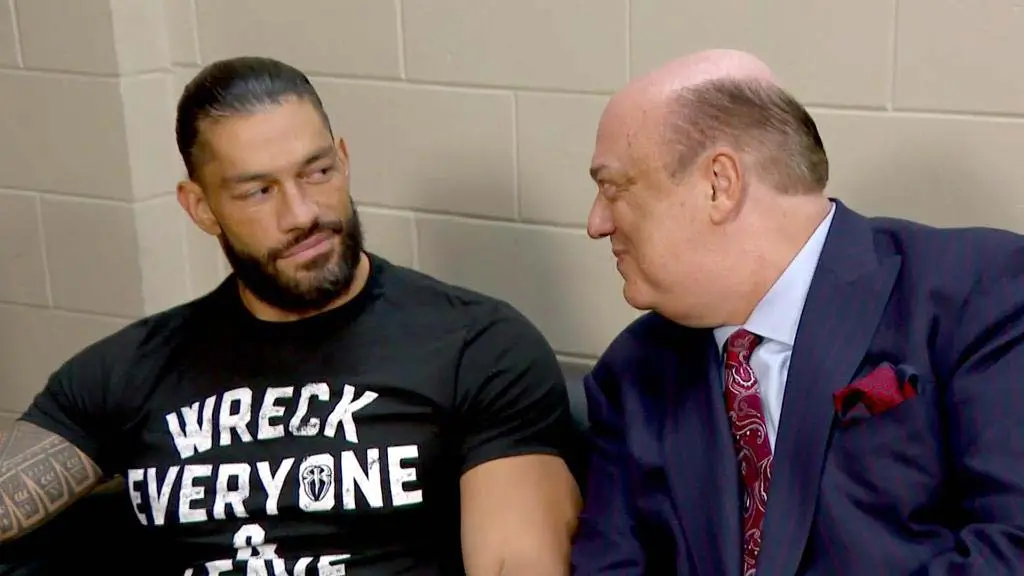 Last night's Payback go-home edition of SmackDown saw some major storyline twists. One of which was the return of Paul Heyman to WWE TV. Heyman has seemingly aligned himself with Roman Reigns.
In an update after the show, PWInsider has reported that Roman Reigns has become the new "Paul Heyman Guy." And with this change, he will be booked as the top heel on SmackDown going forward.
Heyman Returns
Paul Heyman was earlier working as the Executive Director for RAW brand and tried to push several new stars. However, he was removed from that position after failing to sell his plans to Vince McMahon.
Onscreen, Heyman has been seen as the spokesperson for Brock Lesnar for several years. With Lesnar expected to be away from WWE for coming months, the company might have decided to use Heyman with Roman now. And given that all of Heyman's earlier client have been heels, like CM Punk, it was a given that Roman might have also turned heel.
Updates on Braun Strowman & The Fiend
Additionally, PWInsider is also reporting for Braun Strowman to be working as a heel going forward. Strowman started showing changes in his character after the Swamp fight at Extreme Rules against Bray Wyatt.
With Reigns and Strowman both working as heels, current Universal Champion "The Fiend" Bray Wyatt is likely to work as a babyface and the top star of SmackDown. We will see The Fiend defending the Universal Championship against Reigns and Strowman at Payback this Sunday